Customizing (by account) means that you can create and edit different content for your accounts in one single post.
Customized content!
You might get a "Customized content!" warning if there is customized content in your post. This is just to remind you that you don't accidentally overwrite your account-specific content of the posts.
How to customize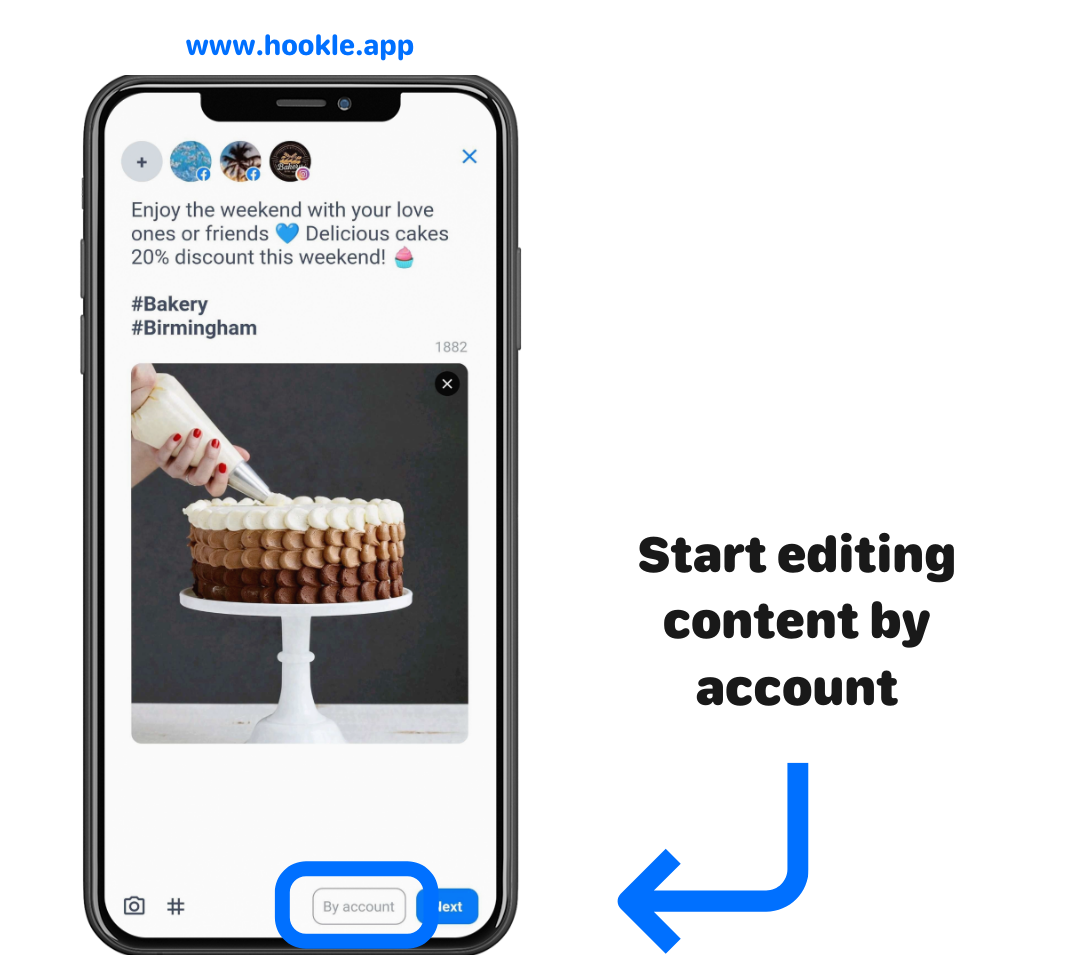 Open Hookle and click blue "+" in the bottom navigation bar to create a new post or open an existing post to edit. Now you can type text and add images. This content is copied automatically to all social accounts you've selected for your post. Start customizing by clicking the By account button at the bottom right corner.
Modify the content of the post separately for any account by swiping right or left. You can modify, add, or remove text and change pictures per social account as you wish.
You can also select easily accounts you want to post your message to by clicking the round "add account" symbol in the top left. Note that, you can currently select only one Twitter/Instagram account at a time. Twitter won't let third-party apps
to post to multiple Twitter accounts
simultaneously. Also, you need to
verify your Googe Business Profile
before you can select and post to it.
Customization by account is available when at least two accounts are selected.