Yes. Different social media channels have different limitations on their posts. But you don't have to worry about this as Hookle will take care of character limits on your behalf.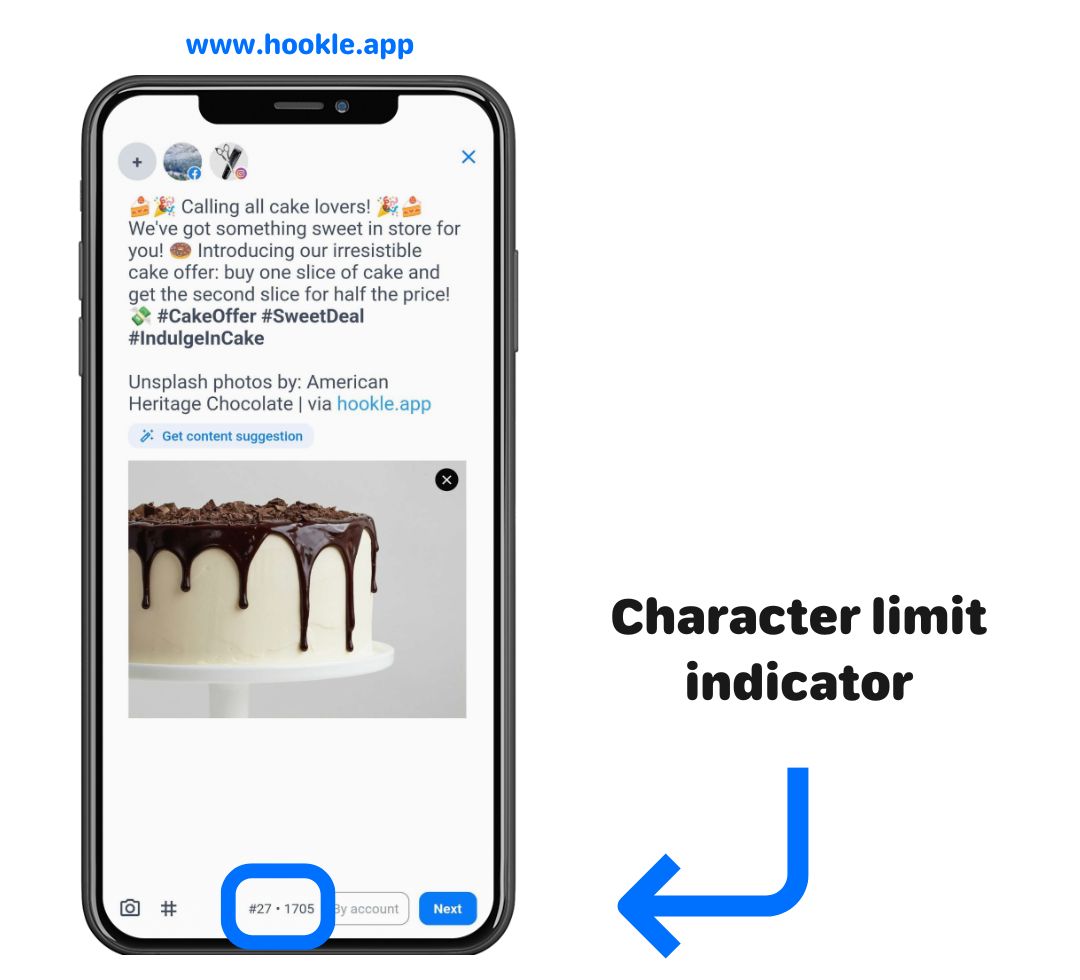 The character limit when posting with Hookle depends on which channel you're posting to. The character limits on specific channels are:
Facebook: max. 2000 characters
Instagram: max. 2200 characters (max. 30 hashtags)
Google Business Profile: max. 1500 characters
LinkedIn: max. 3000 characters
Twitter: max. 280 characters
Pinterest: max. 500 characters
If you're posting to several different social media channels simultaneously, the character limit will be defined by the channel with the lowest character limit. You can adjust the channels you're sending your post to by customizing your posts.
Instagram has a hashtag limit of 30, which is indicated next to the character limit only when you choose Instagram for your post.
The counter color will change red if you exceed the maximum number of characters allowed. This will help you to keep your posts within the right length. Note, that it is not possible to publish until the number of characters is within the limits.