You can delete a scheduled, failed, and draft post in your Hookle app.
To delete a post
Open the Post Details view on the post you want to delete and click the three dots in the top corner. Choose Delete post. Handy tip: Long-press any postcard and you will find a quick-menu to do the most common actions without opening the post itself.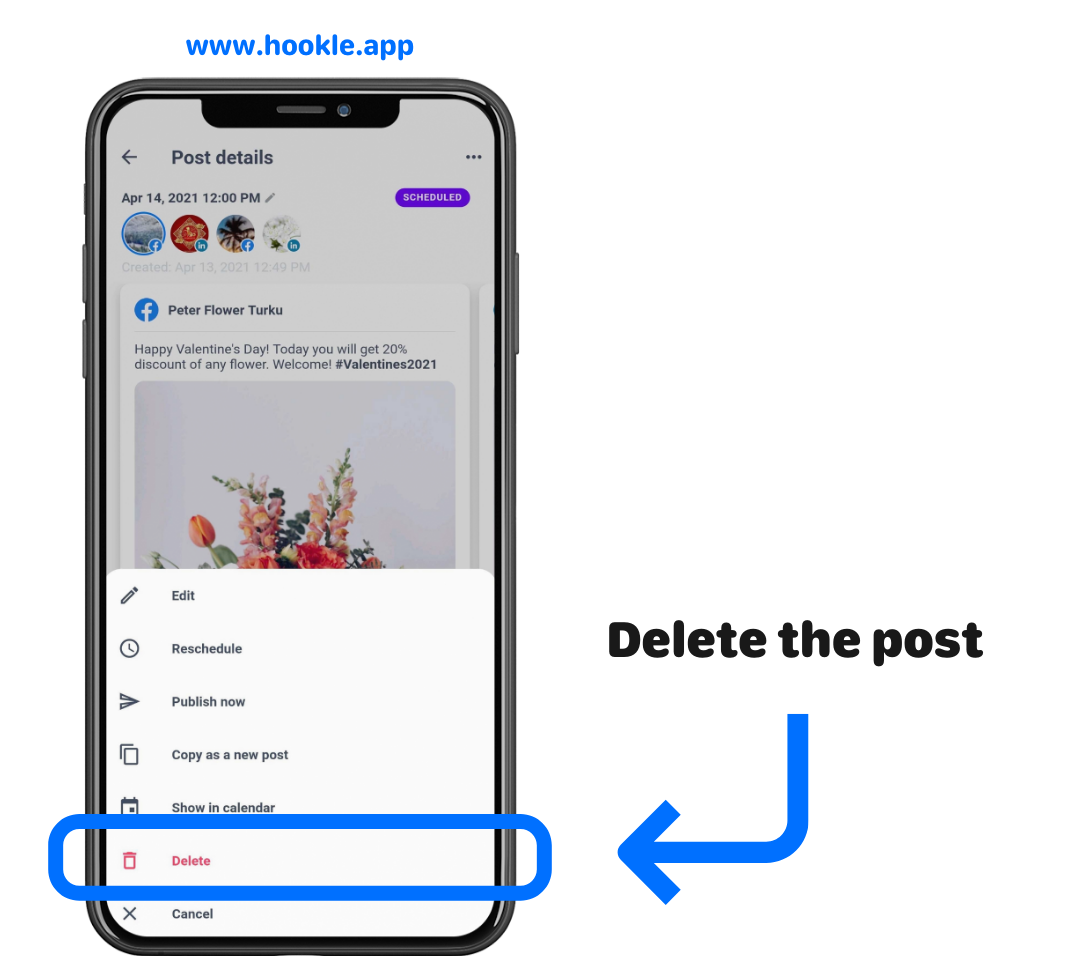 Currently, you cannot delete published posts on your Hookle timeline. If you wish to delete a post you made through Hookle, you need to delete the published post through the native social network. For example, if you've posted to Facebook with Hookle and want to delete your post, you need to do so through Facebook's own timeline.
Additionally, when you delete a message in the social network's native timeline, the post might still be visible on the Hookle timeline. We are sorry for this temporary inconvenience.

However, there are two workarounds of how you can get your timeline "cleaned up":
Either; Delete your Hookle account and create it again. Connect all the same accounts you had previously and all your relevant posts will be fetched back to Hookle's timeline. Accordingly, the Social Splash will be updated to the same as it was before. Note that if you delete the Hookle account you will lose all your scheduled and drafted posts.


Or; Contact our user support and specify the message you want to delete. Please also attach a screenshot of the message you want to be deleted.
The delete post feature will be implemented to the Hookle app in the near future, so please be tuned! Please subscribe to our newsletter to get the latest news, tips and product updates about Hookle directly to your email.