Google Business Profile is a free profile for businesses on Google Maps and Search, that appears whenever someone searches for them, or for keywords related to their business.
Shortcuts
Set up a Google Business Profile
Publish updates with Hookle
Edit your updates
Google Business Profile
Imagine you own a hair salon in Detroit. If someone Googles 'hair salons Detroit,' your salon will show up on Google Maps among all the registered hair salons. If you're logged into your Google Business Profile, you can easily manage your profile on a web browser by searching your business name.
Set up a Google Business Profile
Read here how to set up Google Business Profile and keep your social channels active as well as attract more customers using Hookle.
Publish updates with Hookle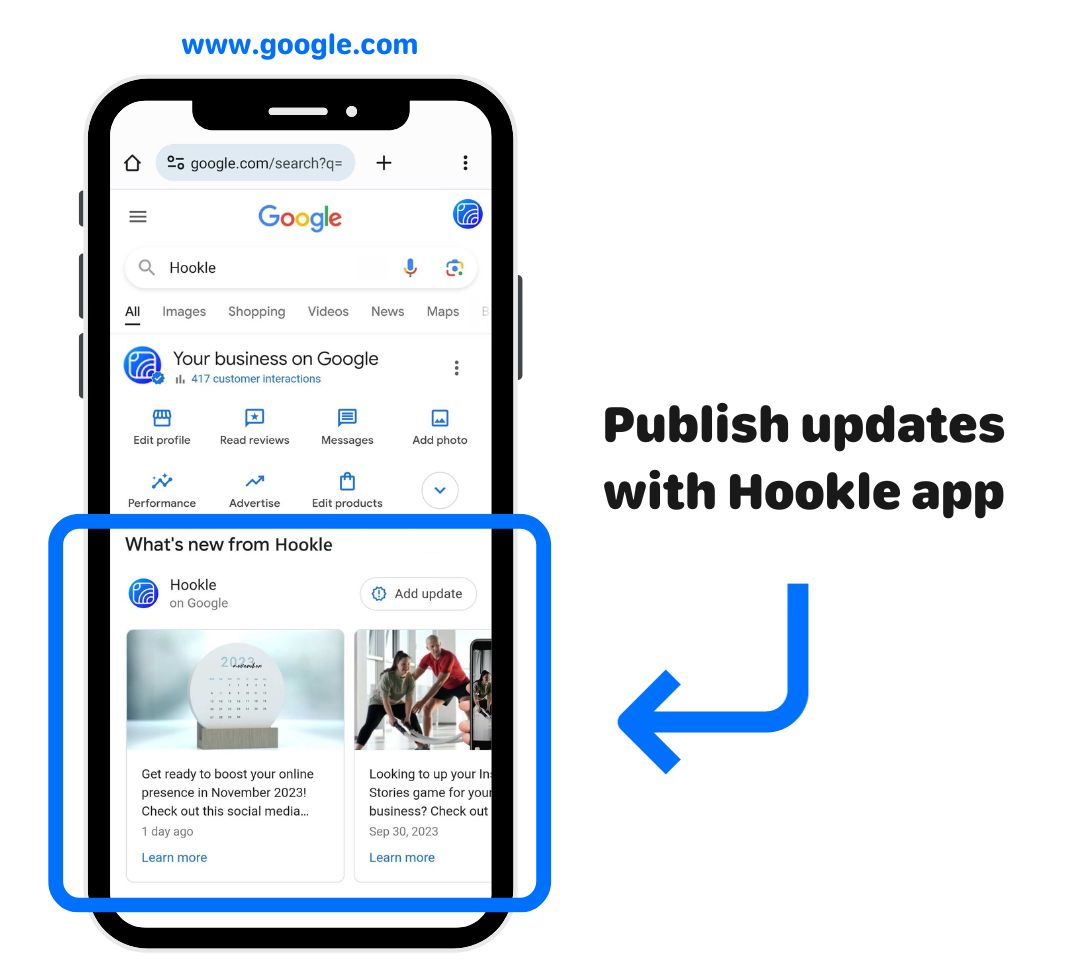 With Hookle, you can easily publish updates to your Google business profile. Read how to get the most out of Google business profiles with Hookle.
Edit your updates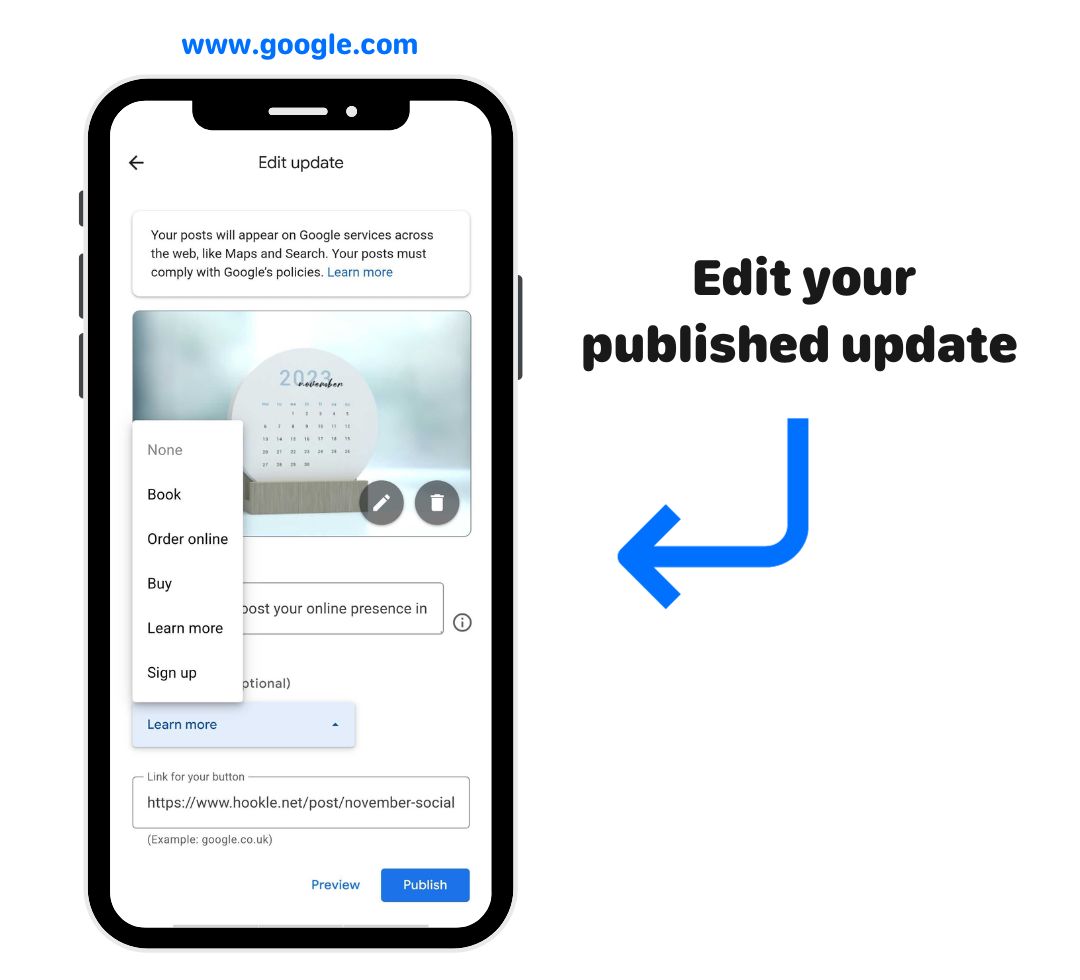 You can edit the update after publishing. You can add more pictures/videos, add a CTA button (see the picture above), and delete the update.
Open Hookle->Settings->Social accounts. Then click your Google Business Profile->Manage Google Profile (select the right Google Profile if you have many). Then select Updates/Posts and click the post/3-dots to edit your selected update.