Google Business Profile is a free business profile for companies on Google Map and Search, that appears whenever someone searches for them, or for keywords related to their business.
Google Business Profile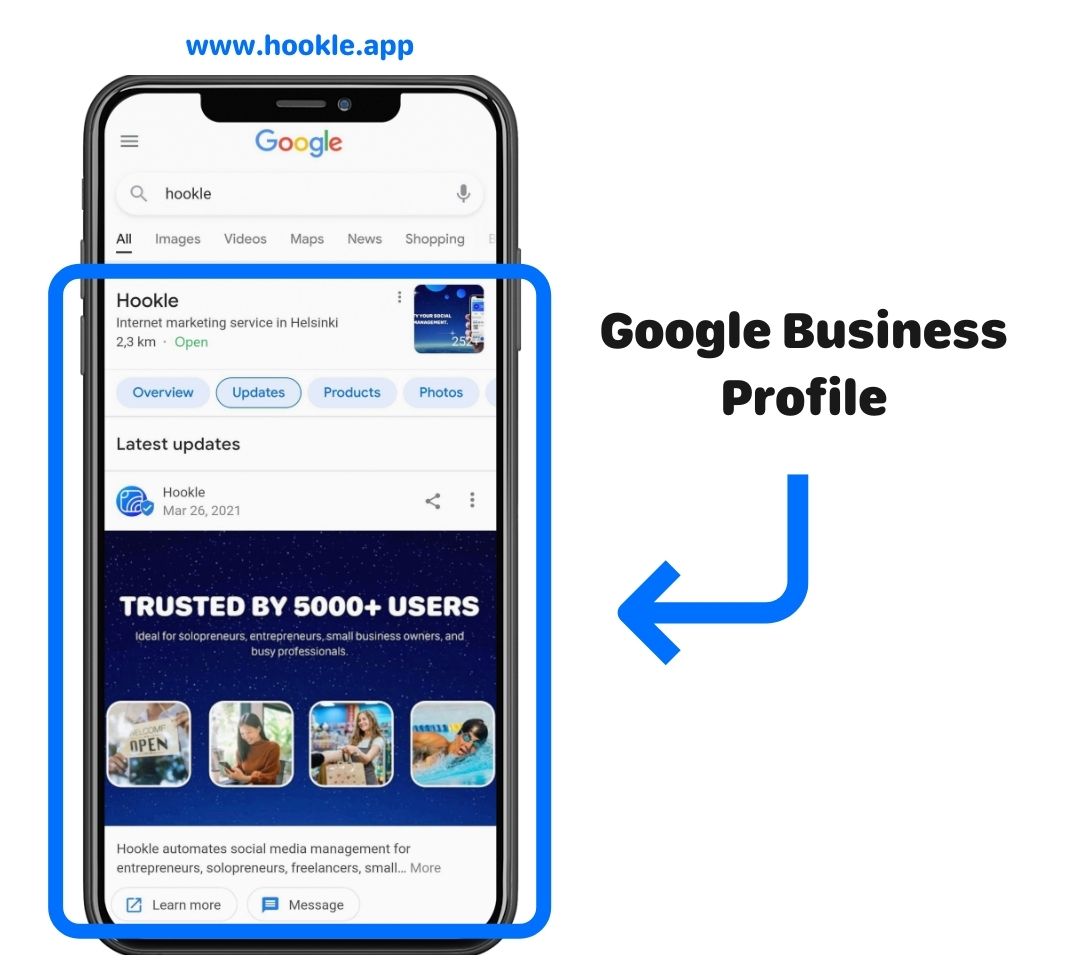 So let's say you ran a hair salon in Detroit. If a potential customer searched for "hair salons Detroit" on Google, your hair salon would appear in the maps view of all the hair salons registered for the Google Business service.
Publish updates with Hookle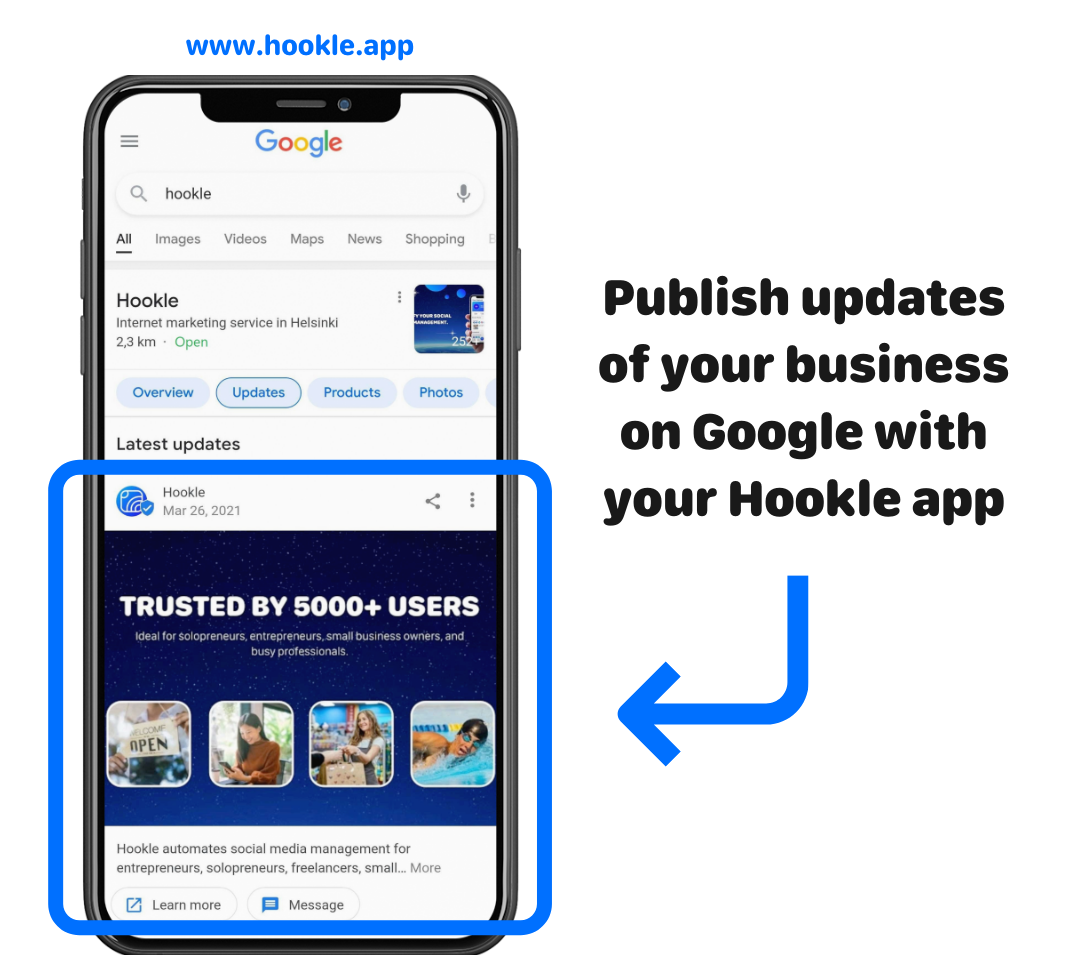 With Hookle, you can easily publish updates to your Google business profile. Read how to get the most out of Google business profiles with Hookle.
Set up Google Business Profile
Read here how to set up Google Business Profile and keep your social channels active as well as attract more customers using Hookle.