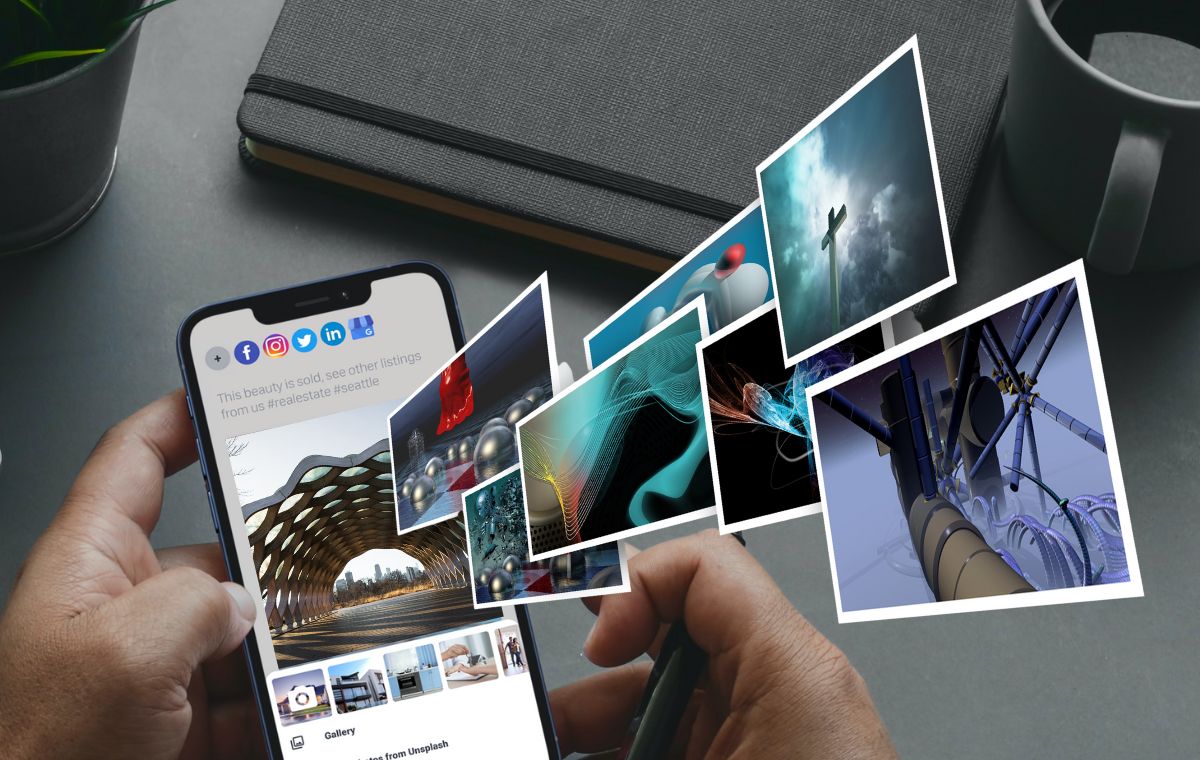 Shortcuts
You can attach one or multiple images to get more attention to your posts. Images can be attached when you create the post or later on when you edit drafted or scheduled posts.
Tip: learn more about how to publish, schedule, and edit posts.
Image requirements
The table contains a summary of the image requirements that Hookle support when posting images.
Facebook

Twitter

LinkedIn

Instagram

Google Business Profile

Pinterest

Images per post

9

4

9

9

1

1

Size pixels

1200 x 630

1024 x 512

1200 x 628

1080 x 1080,

1080 x 566

720 x 540

1200 x 1800, 1000 x 1500

File size max

5 MB

3 MB

5 MB

5 MB

5 MB

32 MB

Aspect ratio

Between 9:16 - 16:9

16:9

1.91:1

Square or 4:5

4:3

2:3

Type

jpg, jpeg, png

jpg, jpeg, png

jpg, jpeg, png

jpg, jpeg, png

jpg, png, bmp

jpg, png
Multiple images
In general, you can publish a max of 9 images in a post with Hookle. There are some restrictions, such as Twitter allowing max 4 images and Google Business Profile as well as Pinterest only 1 image to publish. Only the first picture(s) are published if you're trying to publish more than the limit allows.
AI Image suggestions
Let the AI get the perfect image to your post with our Image suggestion feature powered by AI.
Editing images
Hookle will publish your post with the images as is and social networks might make some adjustments to them. Thus, it is recommended to follow the image requirements set above.
Currently, you cannot edit images in Hookle. But there are many handy tools (such as Canva) to edit images beforehand if needed. Also, in many cases, your phone's default image app may support simple picture editing.
High-quality free Unsplash images
When creating content, you have 4 million free high-quality Unsplash images available right on your Hookle app. Read more!
Try Hookle now
Do you have your Hookle installed already? Download or open.
Learn more and stay up to date with the latest updates to the Hookle social media tool by subscribing to our newsletter here.