It's vital for any business to keep Google business profile updated (opening hours, website, company logo, online appointments, and more) as it has a significant impact on how your customers find and trust your business.
In Hookle, you can manage your business info on Google easily in two ways:
Note that you need to have a Google Business Profile connected to Hookle to be able to see your business information. Additionally, log in to your Google account in your device's web browser to be able to update your Google profile using Hookle.
1. In the accounts view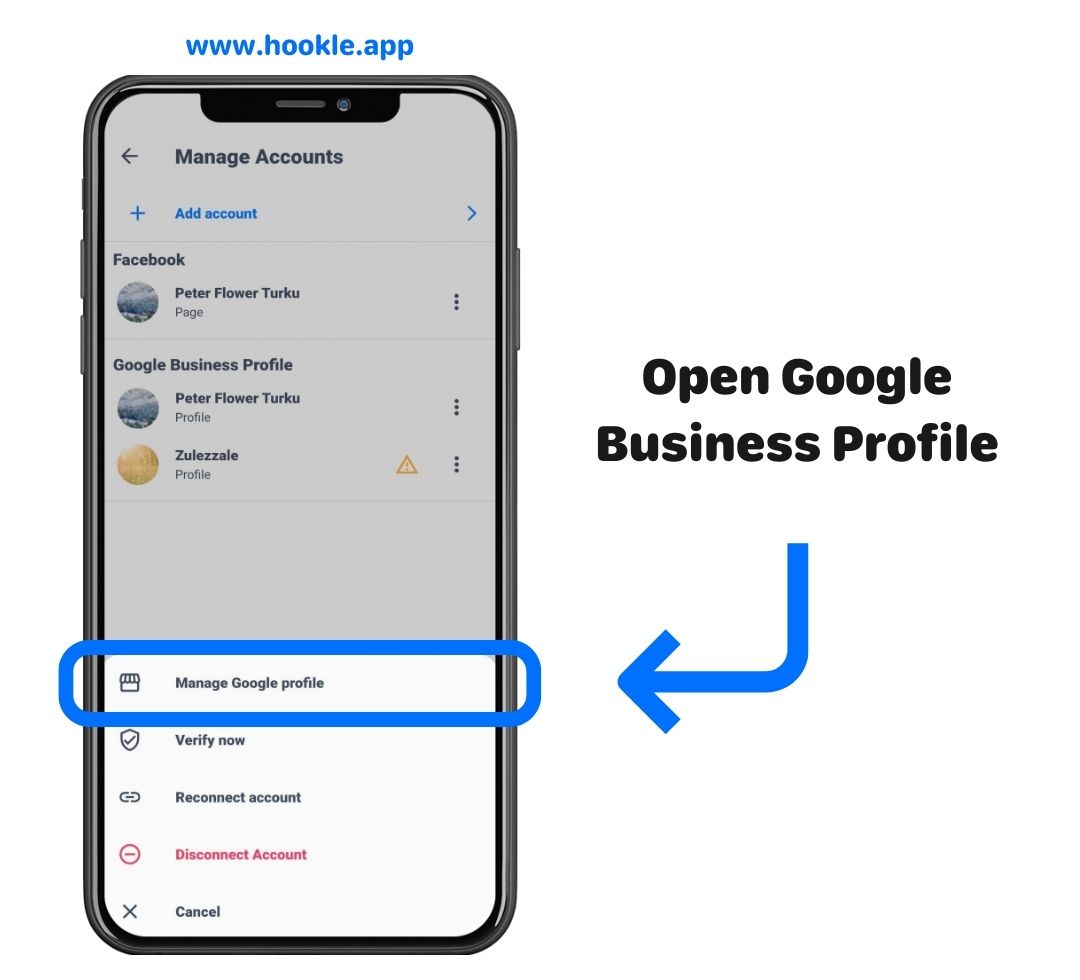 Go to Settings -> Accounts. Click the Google Business Profile you want to manage and select Manage Google profile of that specific account. If you see a yellow notice sign, click it to verify your account in Google first. Make sure you're logged in to the right Google account in your browser.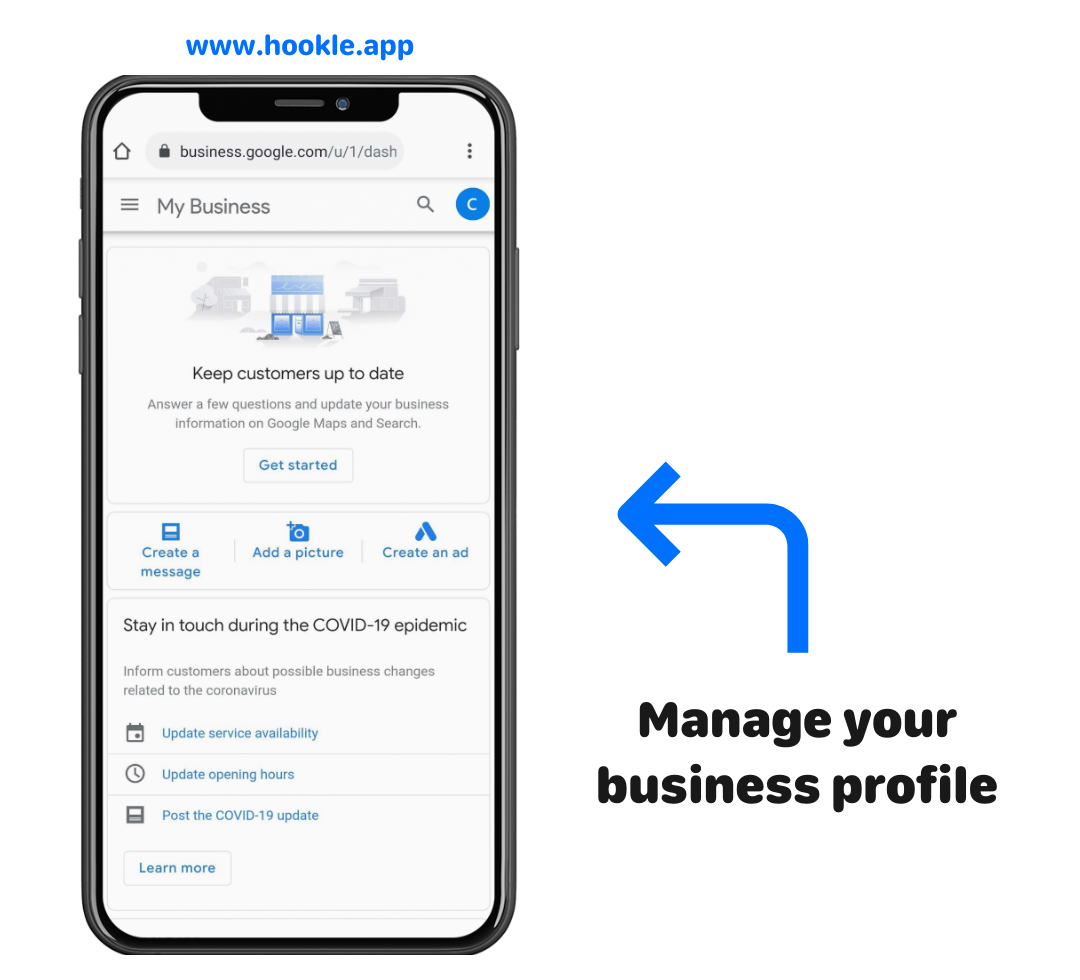 Google profile is opened and you can now edit your business information. Google will ask you to log in if you were not logged in yet.
2. In the post details view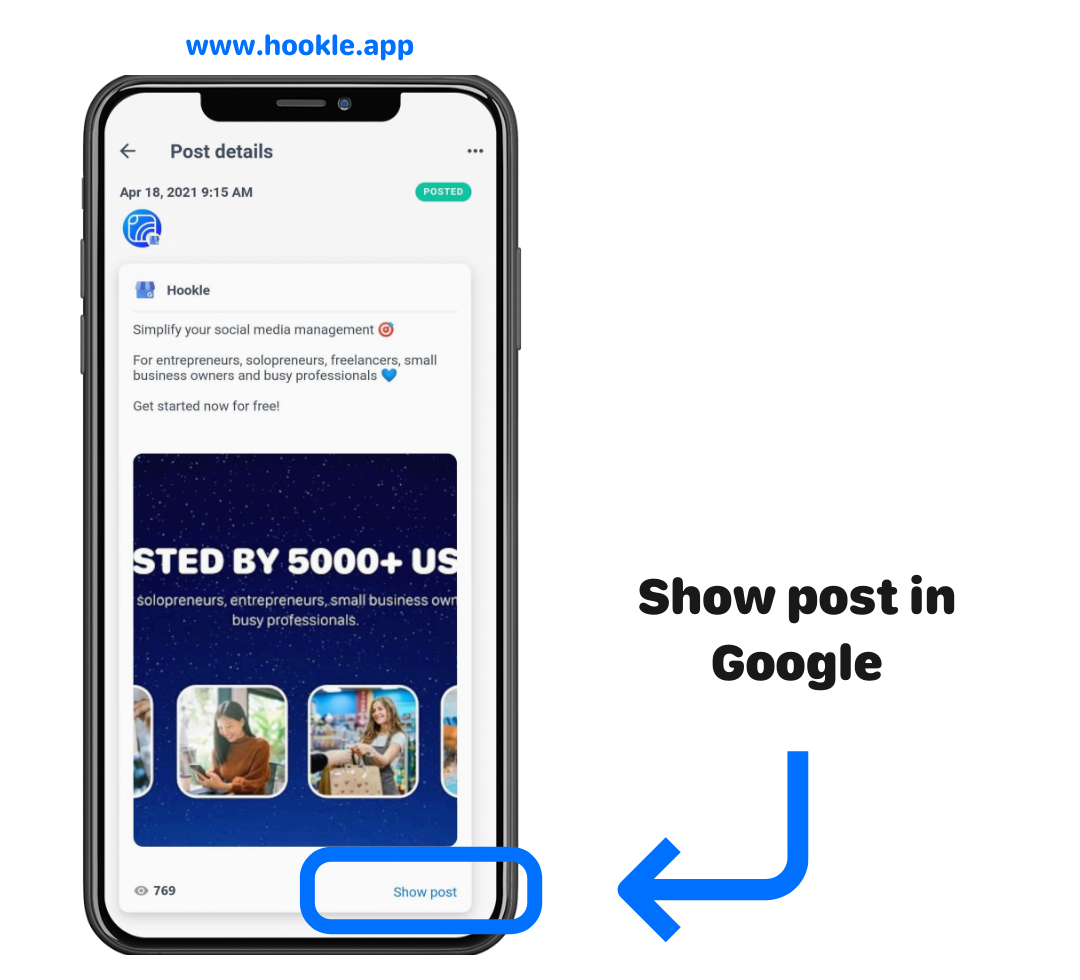 Open any post you have published in your Google profile and click Show post.
Then click the map picture, which will open your Google profile. Google will ask you to log in if you were not logged in yet.
Now you can manage your business information.