We are sad to hear you consider deleting your Hookle account. If you are having issues with your account, please contact us and let us help before you delete the account!
Note that deleting your account will permanently remove all your data, including scheduled and drafted posts! The delete feature is available from version 3.5.0 and later.
To delete your Hookle account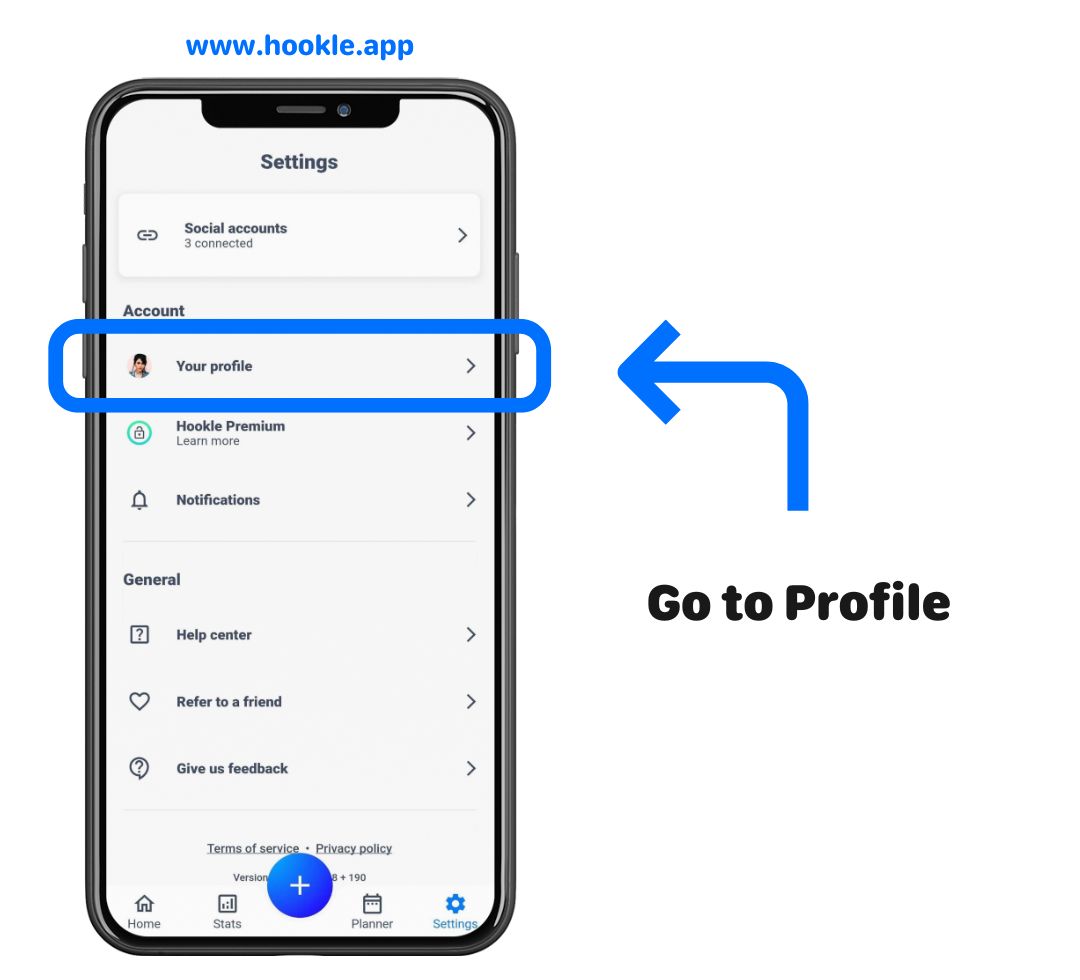 Go to Settings -> Your profile.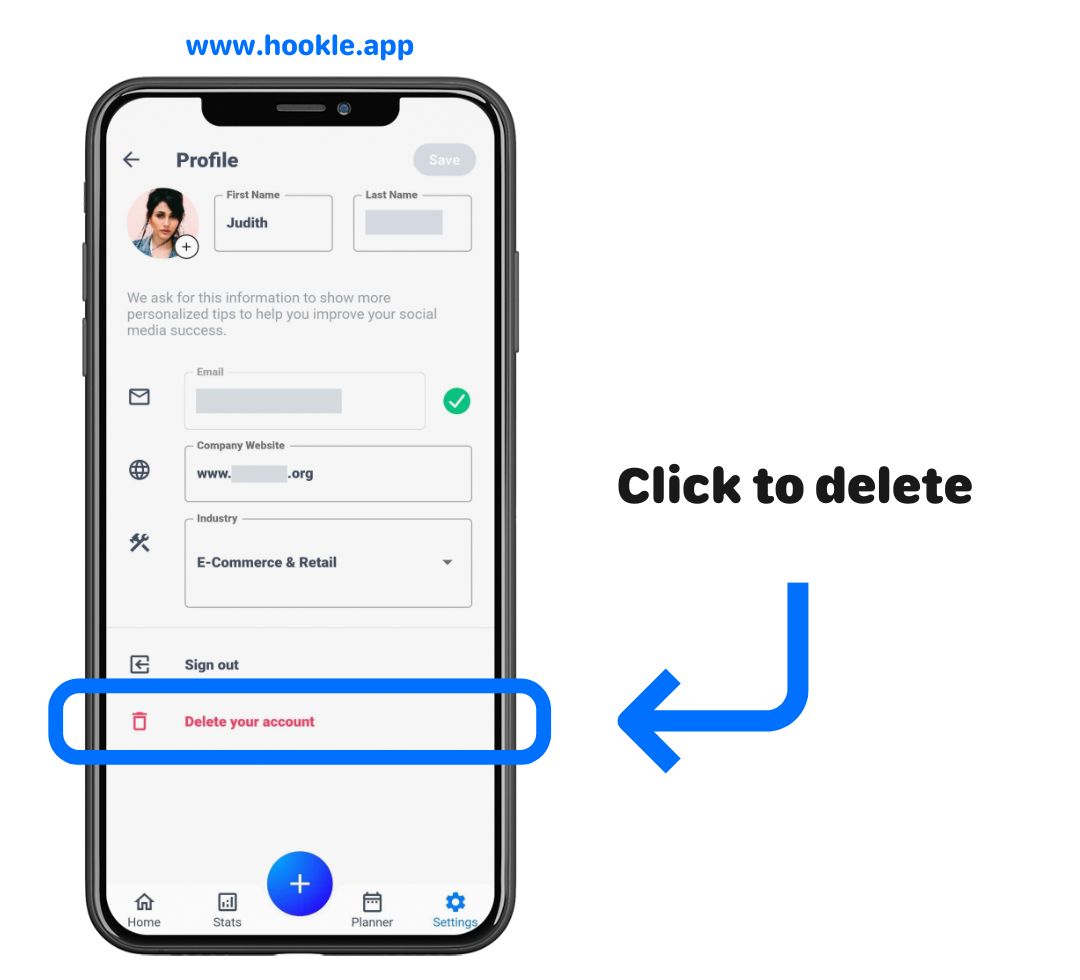 Click Delete your account and answer the feedback survey.
Confirm the deletion with the same method you created the Hookle account with. If you created your Hookle account with email/password, then use that same email/password to confirm the deletion. If you used your Google, Facebook, or Apple account, then continue with that account to confirm the deletion.
The deletion is confirmed with the "Account deleted" notification.
User survey
Even you decide not to delete your account you can still answer the user survey. Please answer the short survey (less than 1 min).