Avatars are fetched from social platforms and identify your connected social account in Hookle.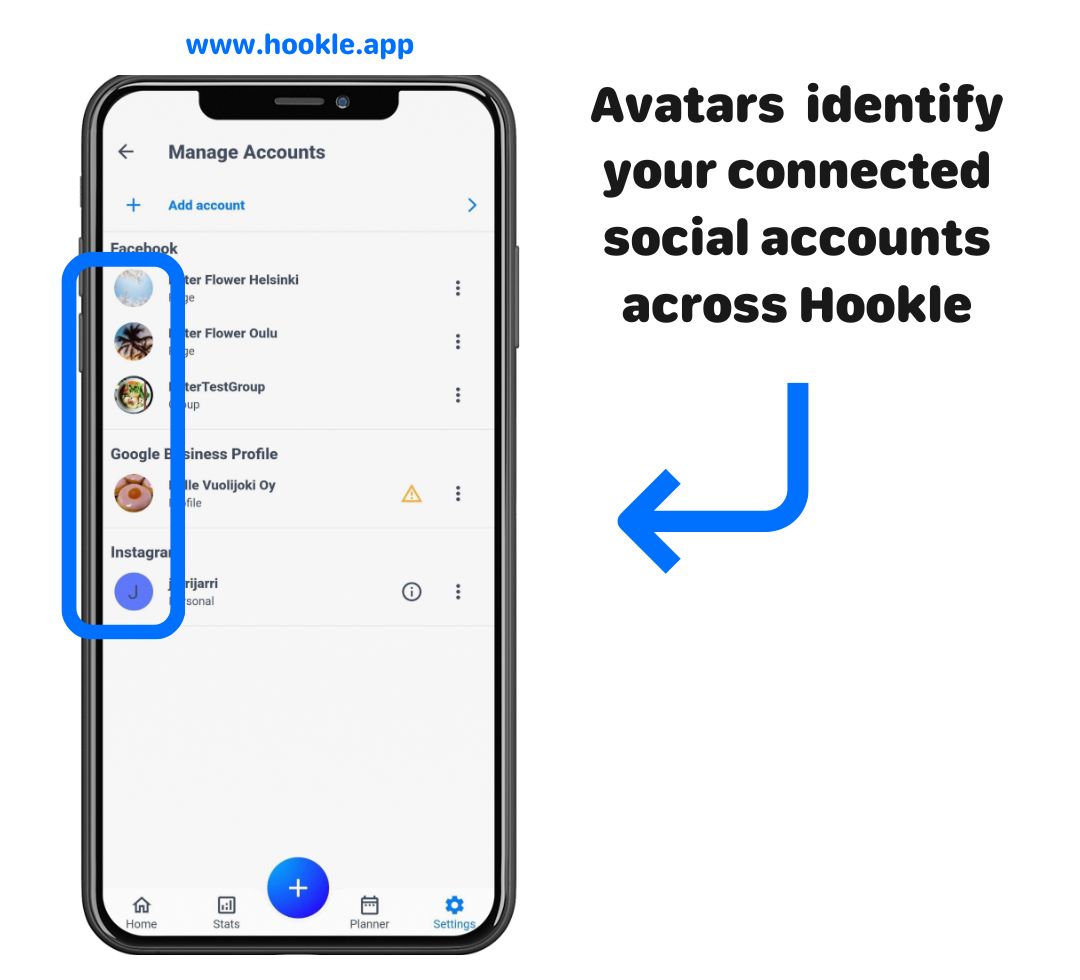 There are a few reasons why you sometimes cannot see the avatar for your connected social account.
The most common is that you haven't added an avatar picture to your social platform. In such a case, the default placeholder is shown in Hookle. To fix the issue, please add an avatar image to your social account on that platform.
The connection to your social network is expired and thus the avatar is not visible anymore. Please try to reconnect the account again.
Unfortunately, Instagram does not support avatars for Personal or Creator accounts in 3rd party apps. Avatars are supported for business accounts, and thus we recommend switching your Instagram account to a business account.