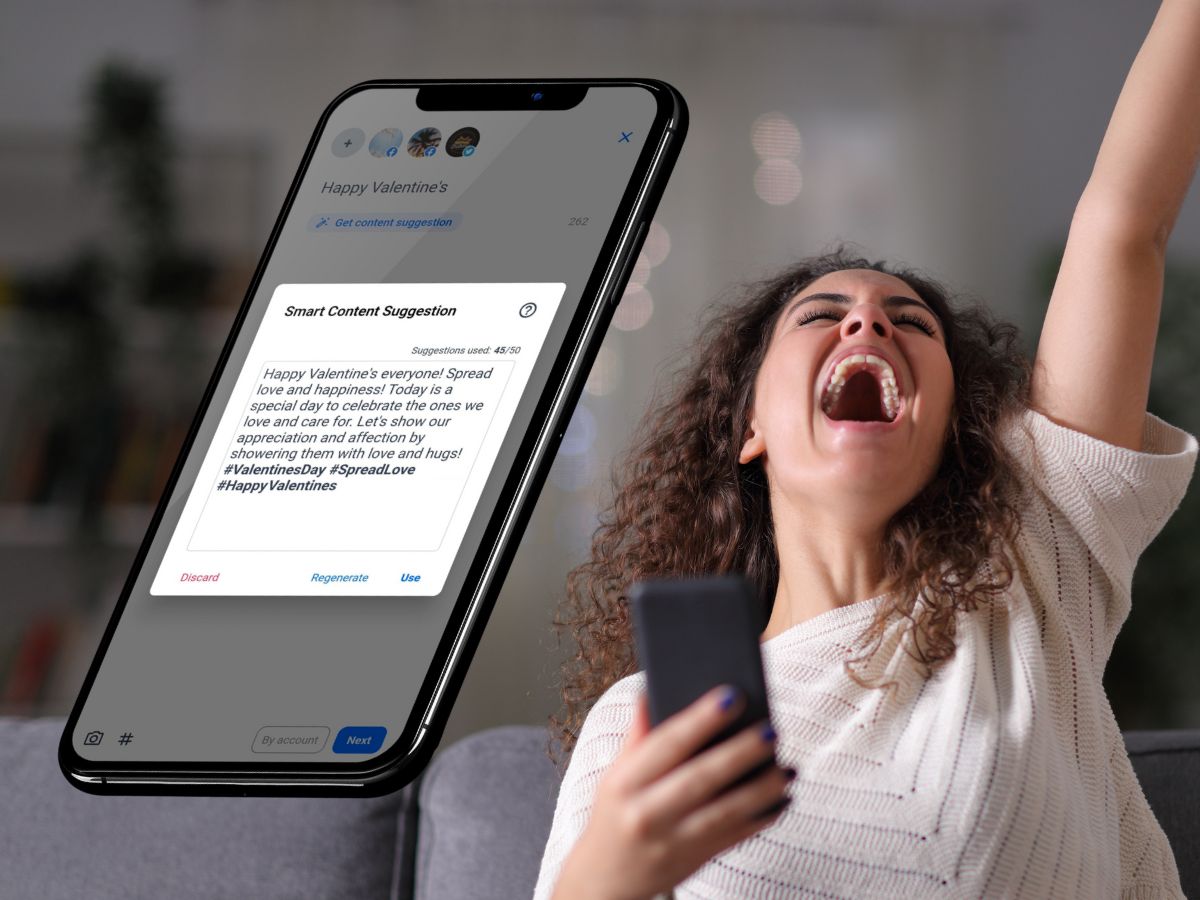 Now it's even easier to create engaging posts! We have recently made several improvements to the smart content suggestion feature. Try out today and experience it yourself.
Generate posts from links: Enhance your social media posts with more engaging content by utilizing our smart suggestion feature, which generates suggestions based on a URL. This feature is great for any business and benefits for example e-commerce businesses to auto-generate posts directly from product URLs.
Copy feature: You can now easily copy text directly from the smart content suggestion pop-up, thanks to our new copy function feature.
Improved Hookle AI: The latest version of Hookle AI provides superior content suggestions and performance for generating engaging posts. Our system employs multiple language models, and in the event that one model fails, we automatically switch to another, ensuring a more dependable service for our users. Moreover, we have fine-tuned the models we use, which means that you can expect even better and more compelling content suggestions.