After you have upgraded to Hookle Premium, you will be able to use the Premium features on your Hookle app. Don't have Hookle Premium? See how to subscribe to the Premium.
Additionally, ensure you have subscribed to Hookle Premium using your own Google/Apple account associated with your Hookle account, as this is the most common reason not to see Premium features in your app.
If you have any other problems with activating your Hookle Premium, please try restoring your subscription.
To restore subscription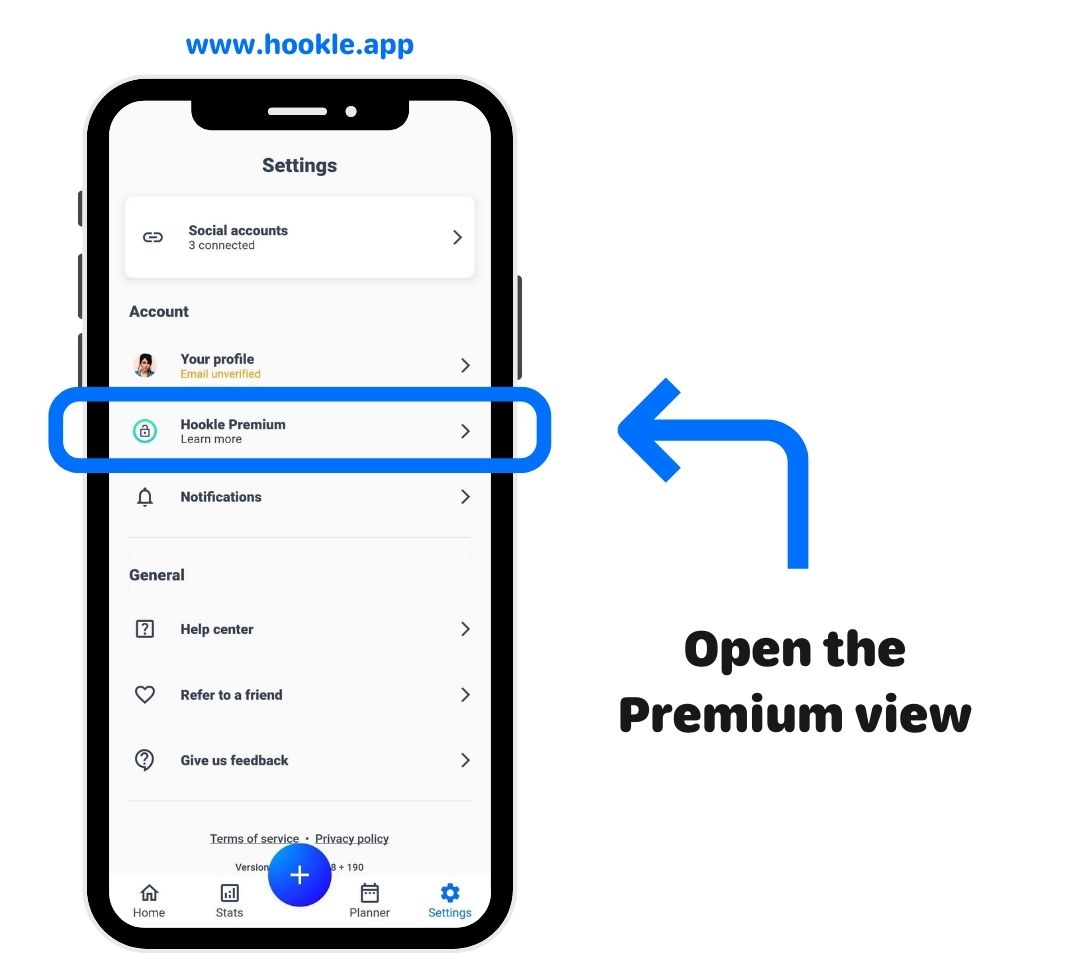 Go to Settings -> Hookle Premium.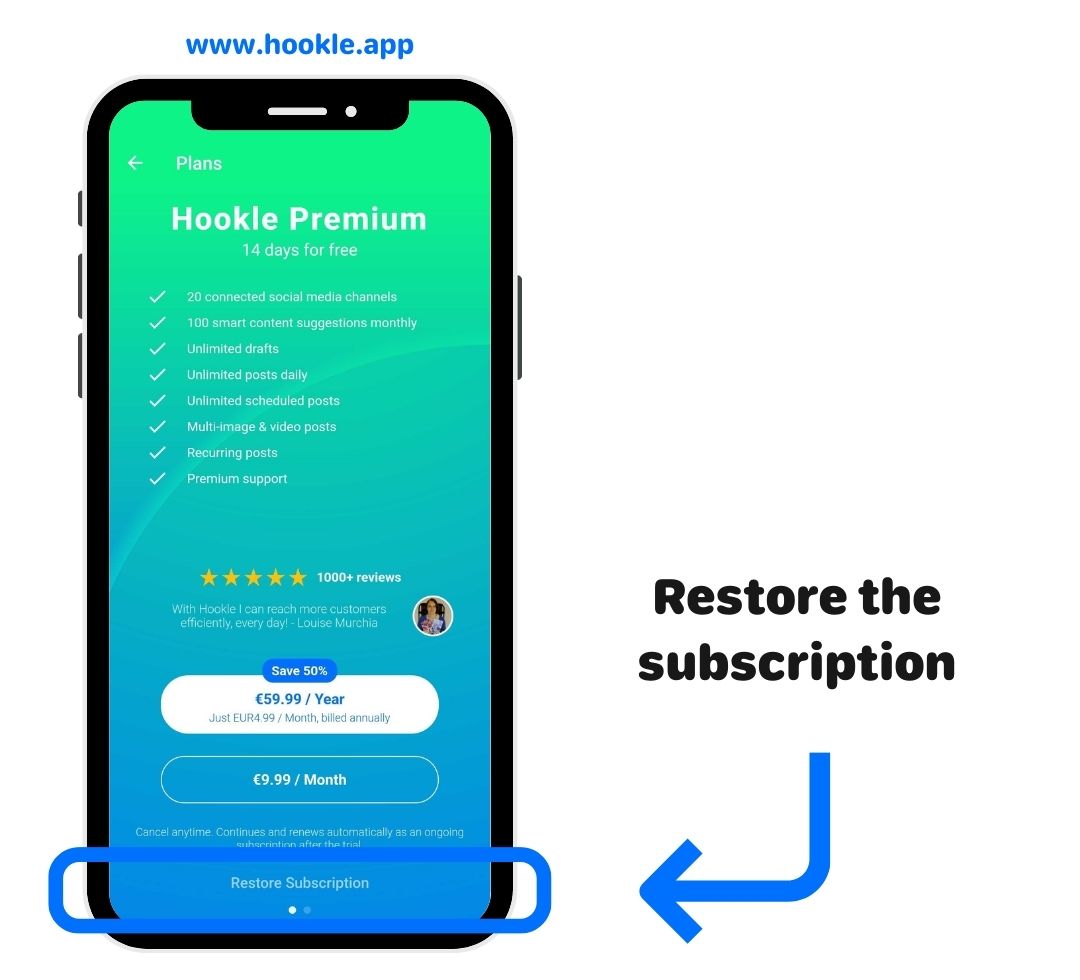 Click Restore Subscription.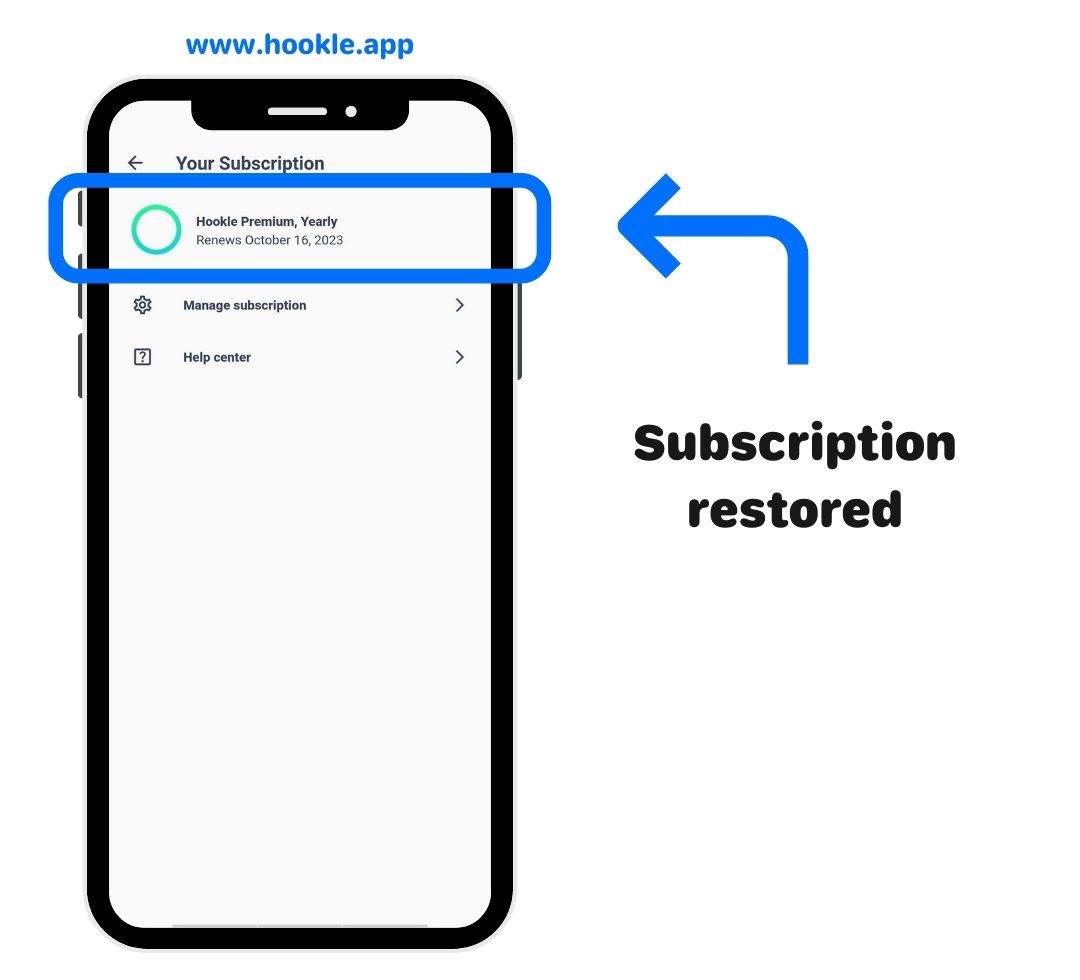 Your subscription has now been restored.
If the restore didn't help
If restoring your subscription does not solve the problem, you should try to subscribe to Premium again as the purchase process might not have been completed properly. If it still does not work or you have any other issues with your Hookle, please contact us.
See all Premium features and prices here.