Shortcuts
1. Before you connect
You can connect multiple TikTok accounts to Hookle. If your business doesn't have a TikTok account yet, see how to create a TikTok account for your business.
2.

Connect TikTok to Hookle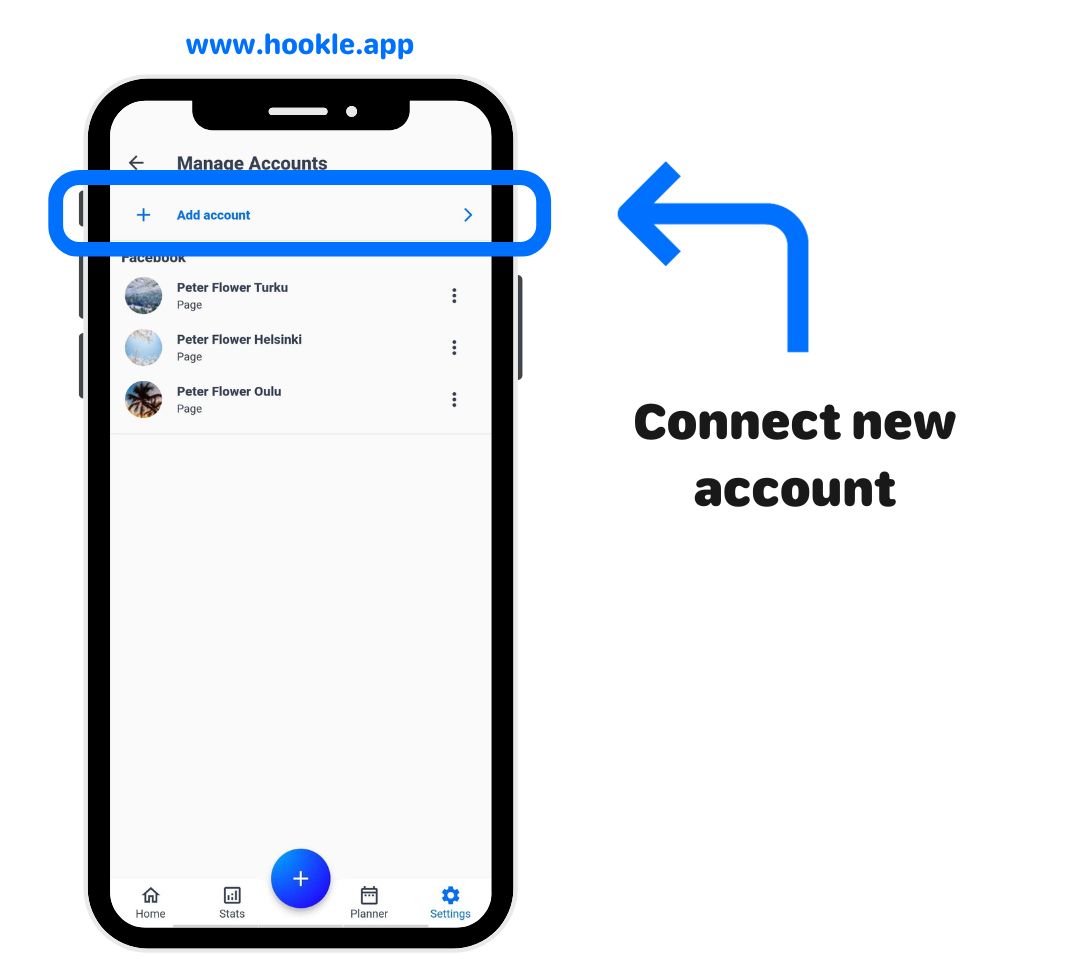 Open Hookle and go to the Settings -> Social accounts -> Add account.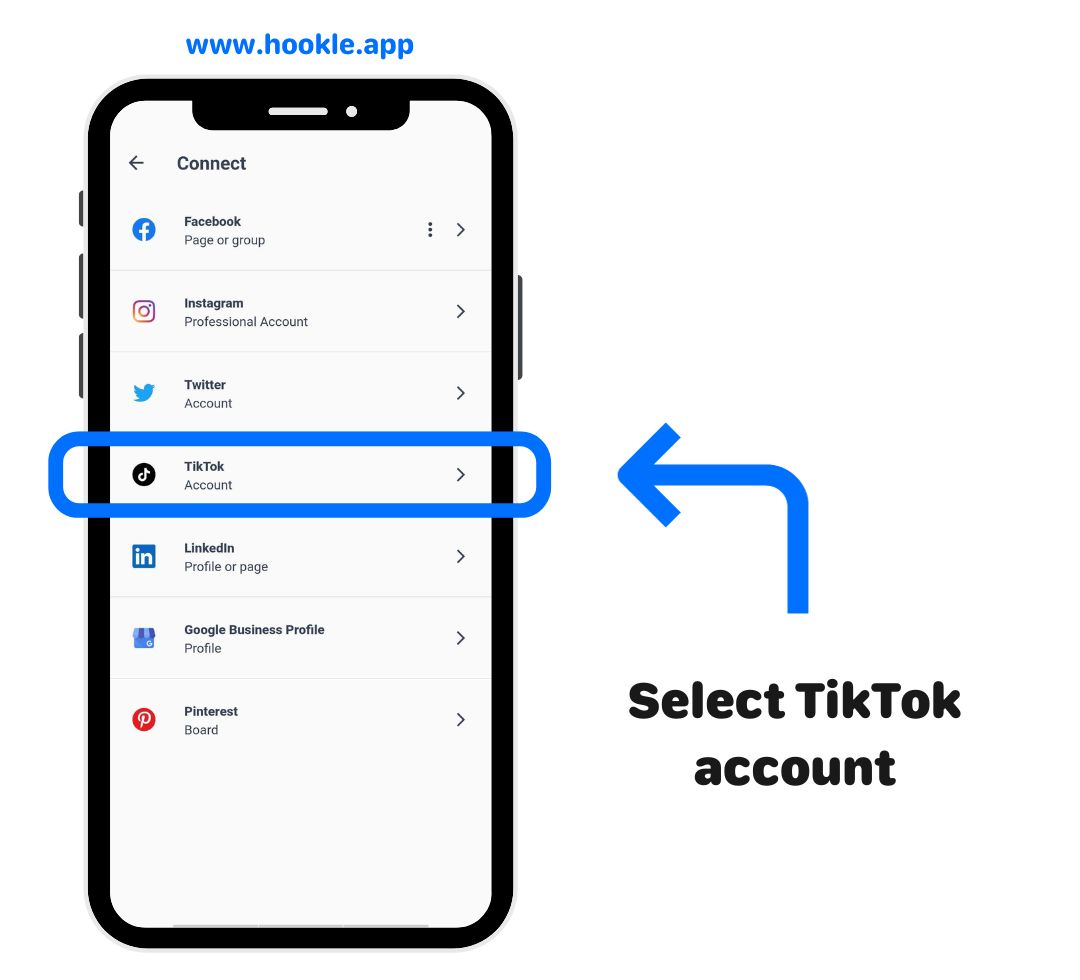 Select TikTok. Then accept all desired permissions (TikTok will ask for certain permissions) and click ok.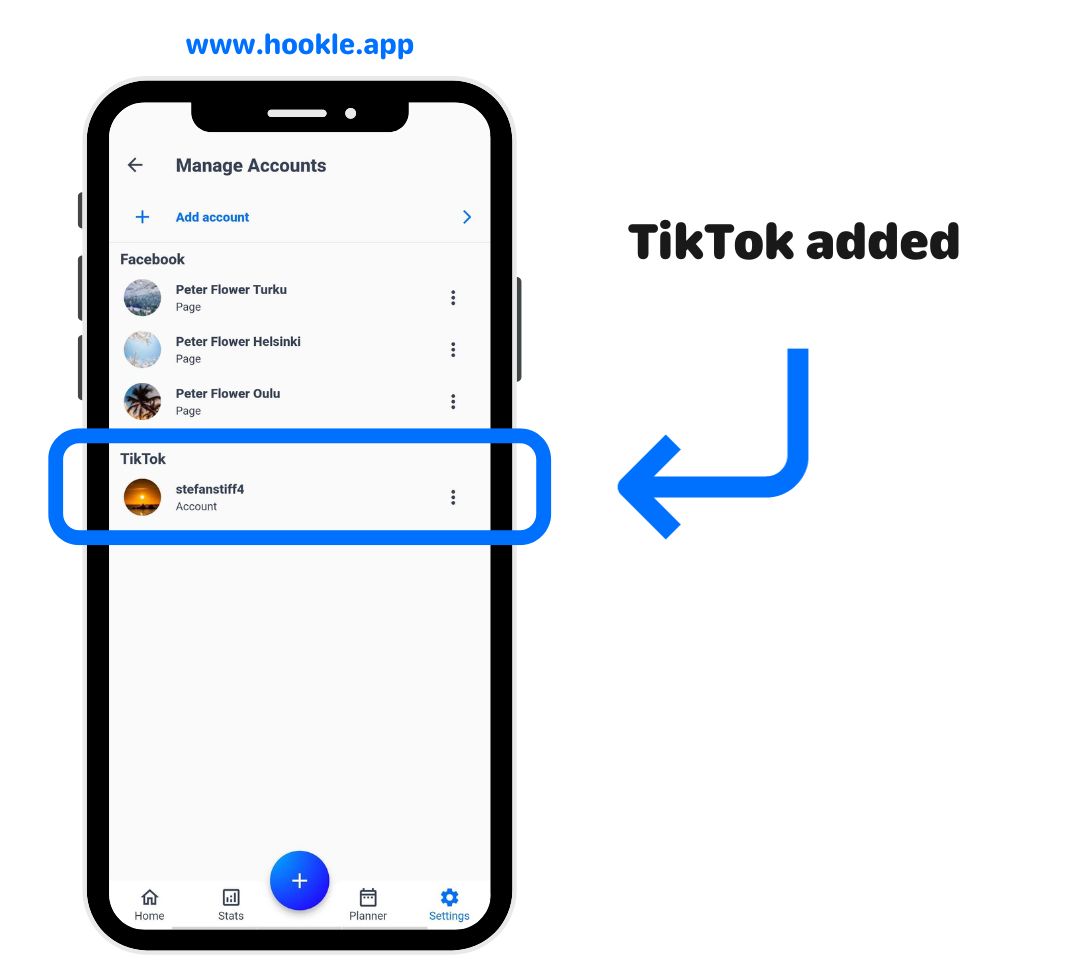 TikTok has been now added and you can start to publish posts.
3.

Connect multiple TikTok to Hookle
You can have and manage multiple TikTok accounts simultaneously in Hookle. This means you do not need to disconnect already connected TikTok accounts to add new TikTok accounts to Hookle.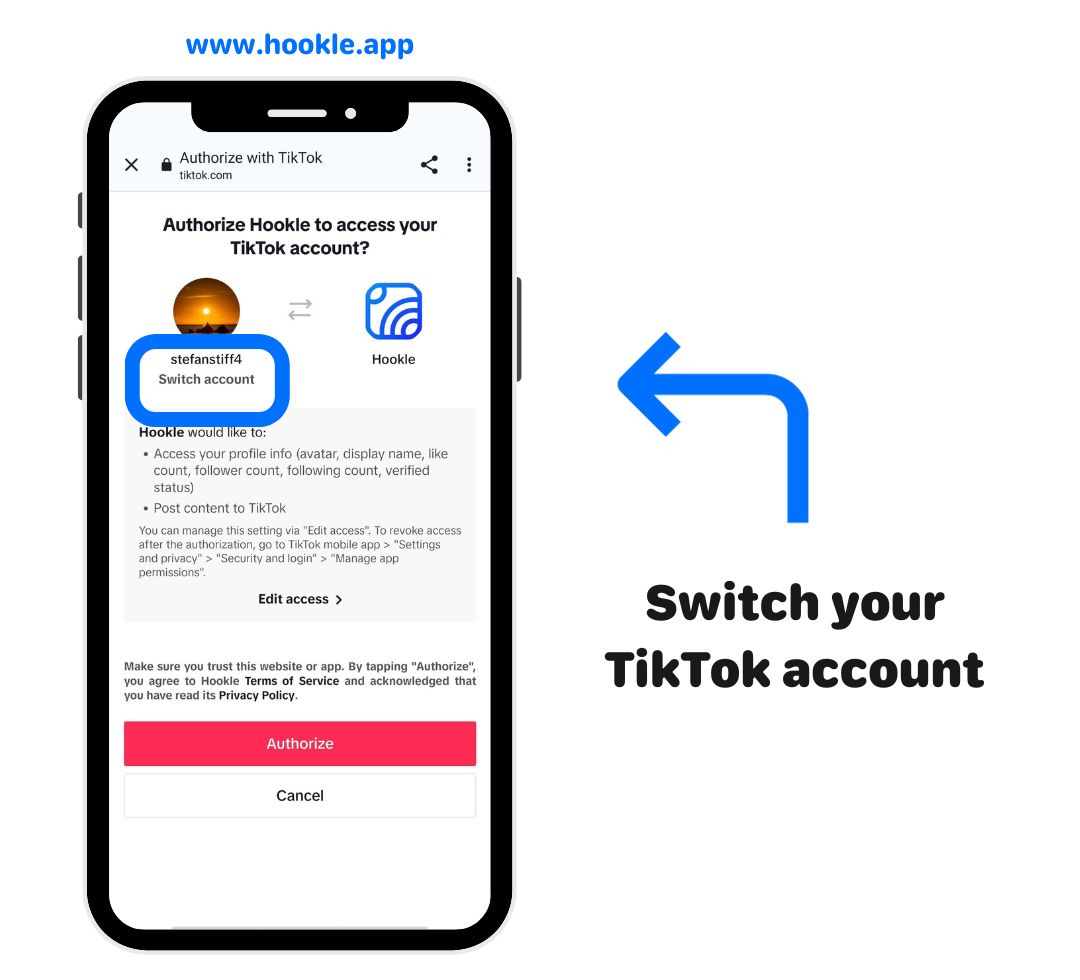 If you connect multiple TikTok accounts to Hookle, you might need to switch the used TikTok account by navigating Settings -> Social accounts -> Add account -> TikTok -> Switch account.
4.

Some limitations
Currently, you can only publish videos on TikTok with Hookle.
TikTok insights are currently unavailable. However, it is logged as a feature request to be implemented in the future.
Currently, you cannot edit TikTok videos in Hookle, however, there are many handy tools to edit videos beforehand if needed. In many cases, your phone's default video app may support simple video editing.
It is not possible to add alt text to TikTok videos via Hookle.
Find limitations for showing posts and characters.
5. Tips and guides
Once your video is published on TikTok, manage its settings by tapping "Privacy settings" at the bottom right. Adjust who can view it, comment permissions, and branded content settings.
Find requirements and how to work with videos.
Blog post: 10 Engaging TikTok Content Ideas for Effective Social Media Marketing [coming soon]
Having issues? Troubleshoot TikTok.