Getting images for your post has never been this easy! Simply begin writing (minimum 3 characters), and Hookle AI will automatically choose the ideal picture based on the text you've written. For text generation, make use of our Smart Content Suggestion feature. Try it yourself!
Shortcuts
1. Get image suggestion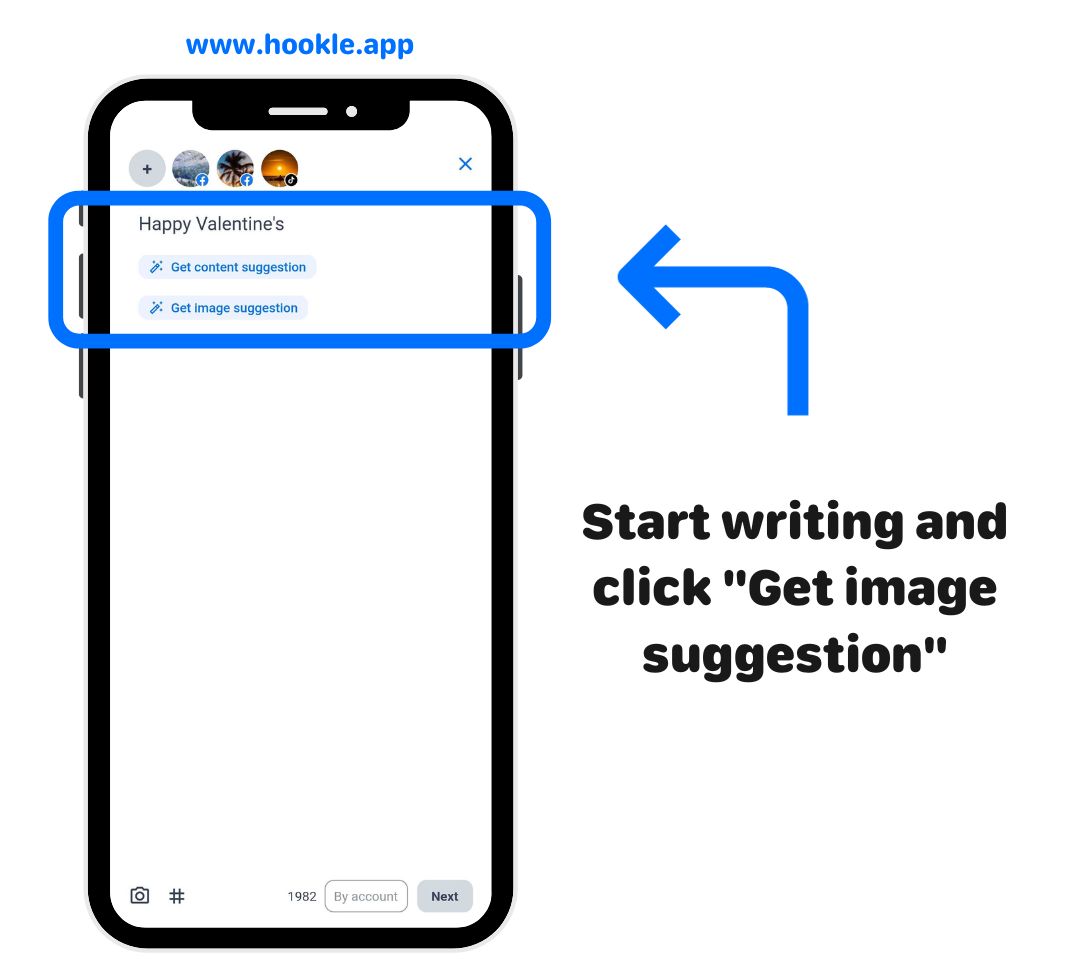 Start writing and click Get image suggestion and our AI provides a relevant high quality image for your post.
2. Refresh image suggestions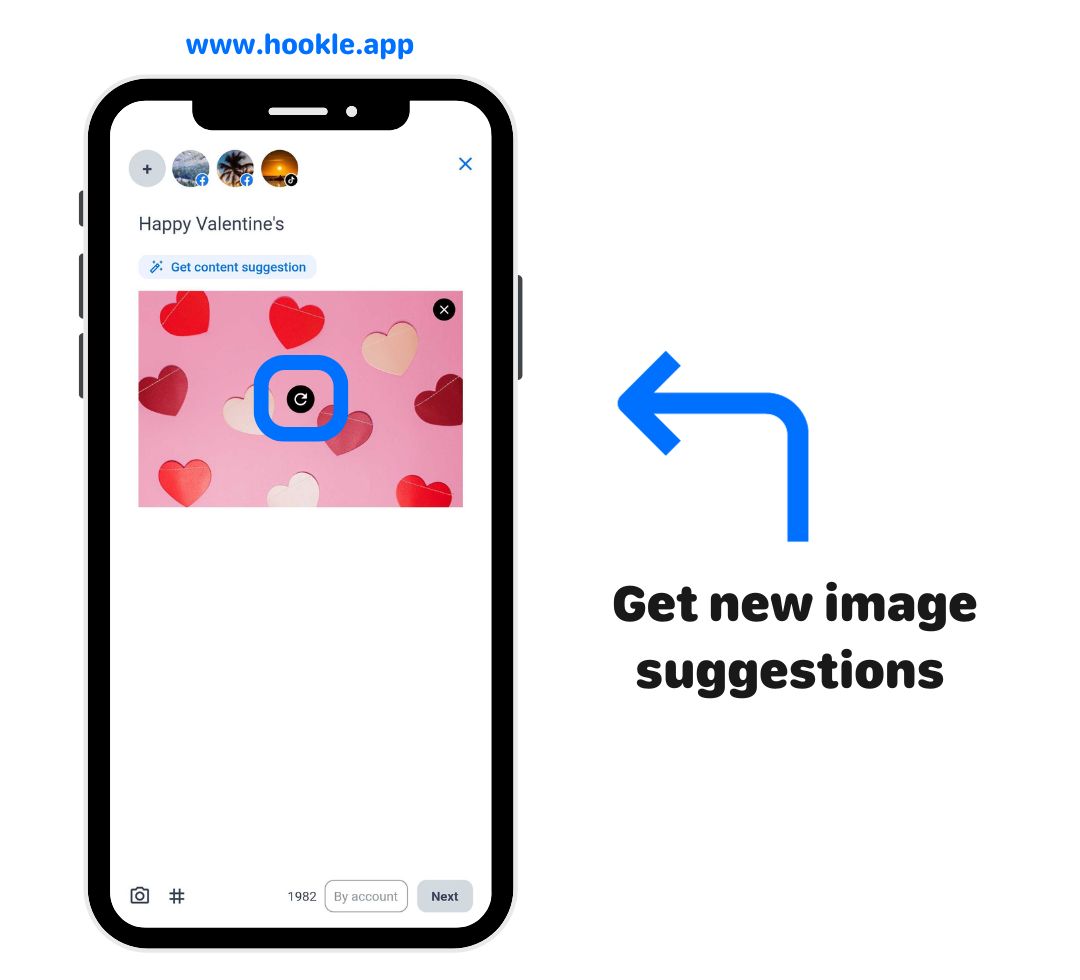 Not satisfied with the provided image? Simply get new suggestions by clicking the refresh icon in the middle of the picture.
3. Monthly quota
The monthly quota for creating smart content suggestions is 5 for the Free Plan and 200 for the Premium Plan. The counter is updated every time you generate content, and reset on the first day of each month.
4. Tips and limitations
The more specific words you write, the more relevant image you will get.
Start writing and utilize first Content suggestions to create your post. Then, click on Image suggestions to let the AI find even more relevant image for your post.
Dropping a URL directly into the new post view may not yield good image suggestions. Instead, use Content suggestions first to generate relevant content based on your URL, which will then enhance the accuracy of the suggested image.
Initiate writing in any language, and the AI will generate a relevant image for you. However, please note that the AI's language capabilities are currently limited as this feature is in beta.
Currently, the Image suggestion is not available when you customize or edit posts. Additionally, it applies only to the first image in your post, not to other images.
Our Image suggestion is powered by OpenAI/ChatGPT technology and we're continuously optimizing it to create the best possible images for you. Although the accuracy of the service is top-class, we cannot fully guarantee its performance or accuracy at all times.
Feel free to give ideas or feedback related to Image suggestion feature.