Welcome to Hookle! Now let's get started and create your own Hookle account.
Create a Hookle account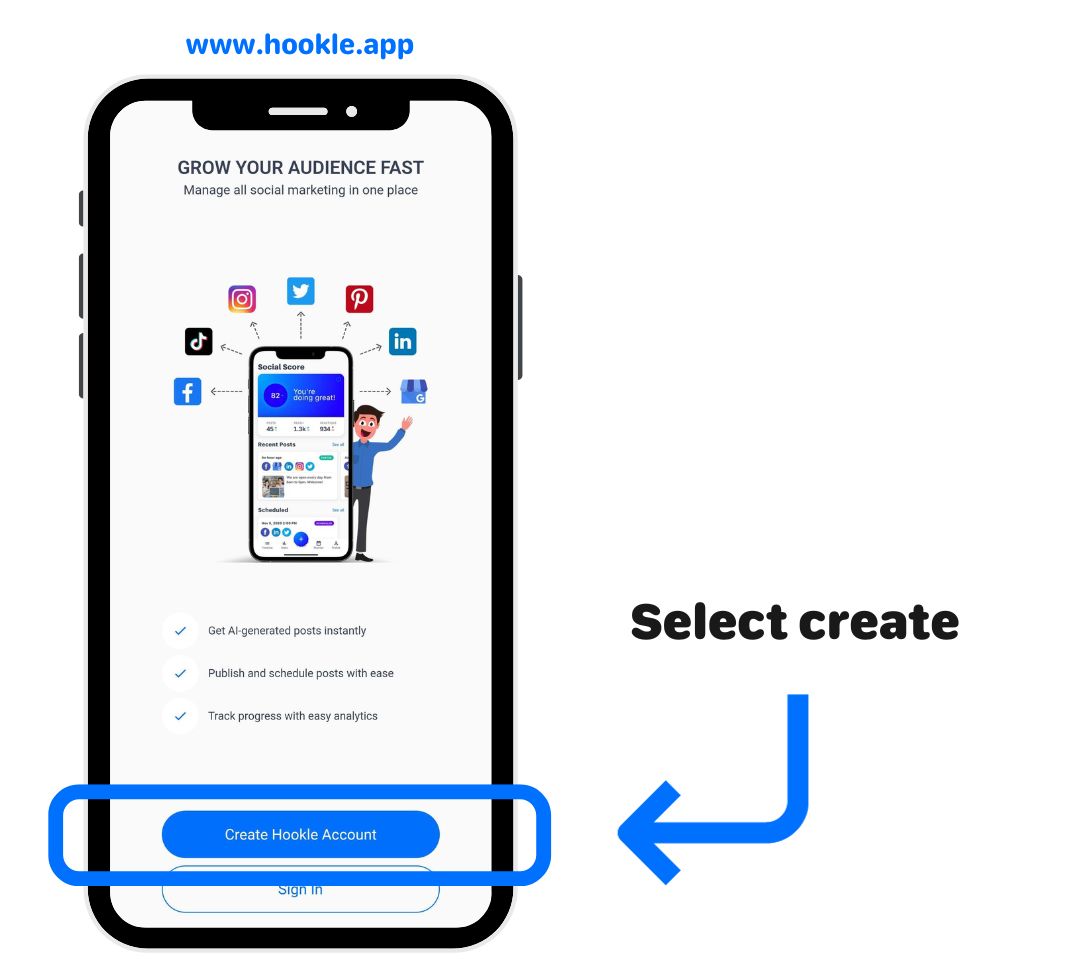 Open the app -> Create a Hookle Account.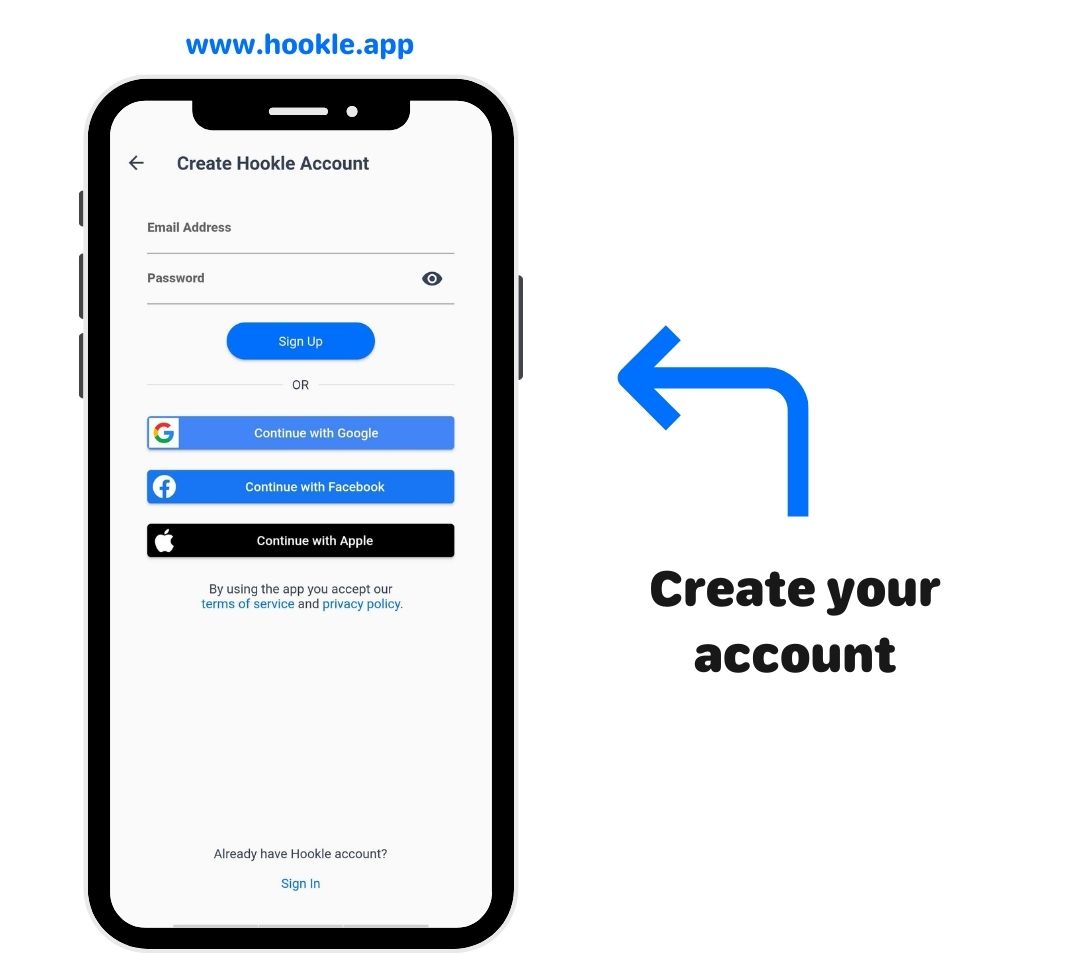 Sign up by entering your email and password or use social sign-up. Please be aware that the chosen sign-in method will be permanent and cannot be changed for future logins.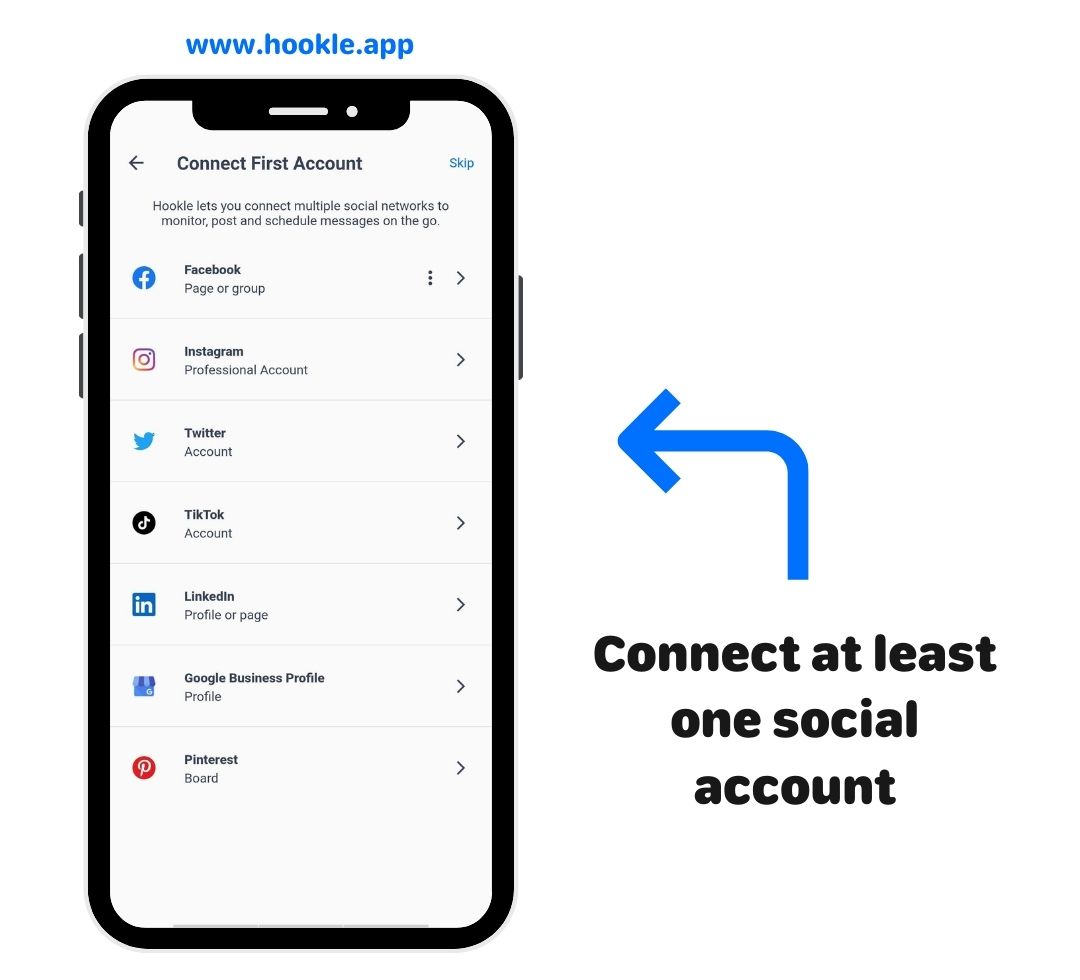 Connect at least one social account to start using Hookle.
You're now signed up - welcome aboard! Connect all your social accounts, and Hookle will gather all your social posts into one stream, conveniently displayed in 'Recent Posts' on the dashboard. To create your first post, simply click the 'blue create' button."