Welcome to use Hookle, we are happy that you're here! Now let's get started and create your own Hookle account.
Create a Hookle account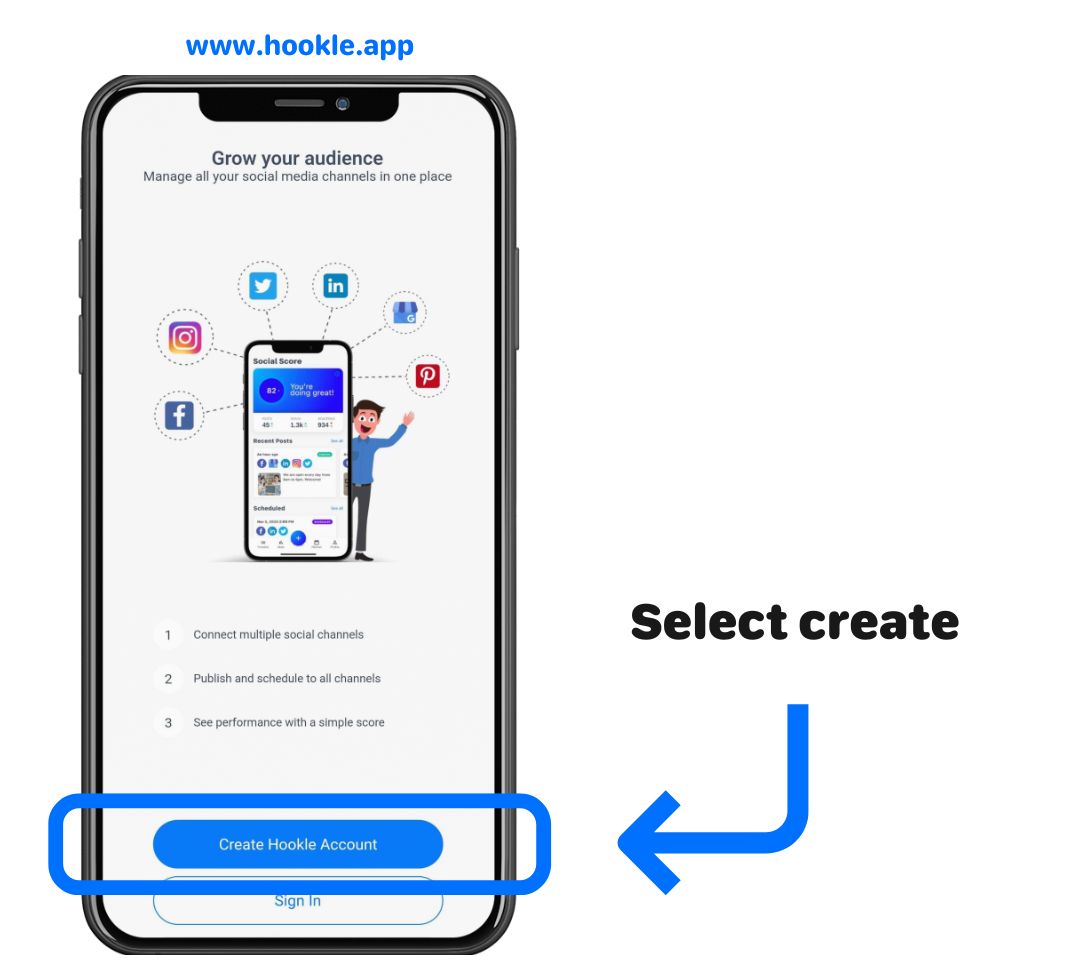 Open the app and choose Create Hookle Account.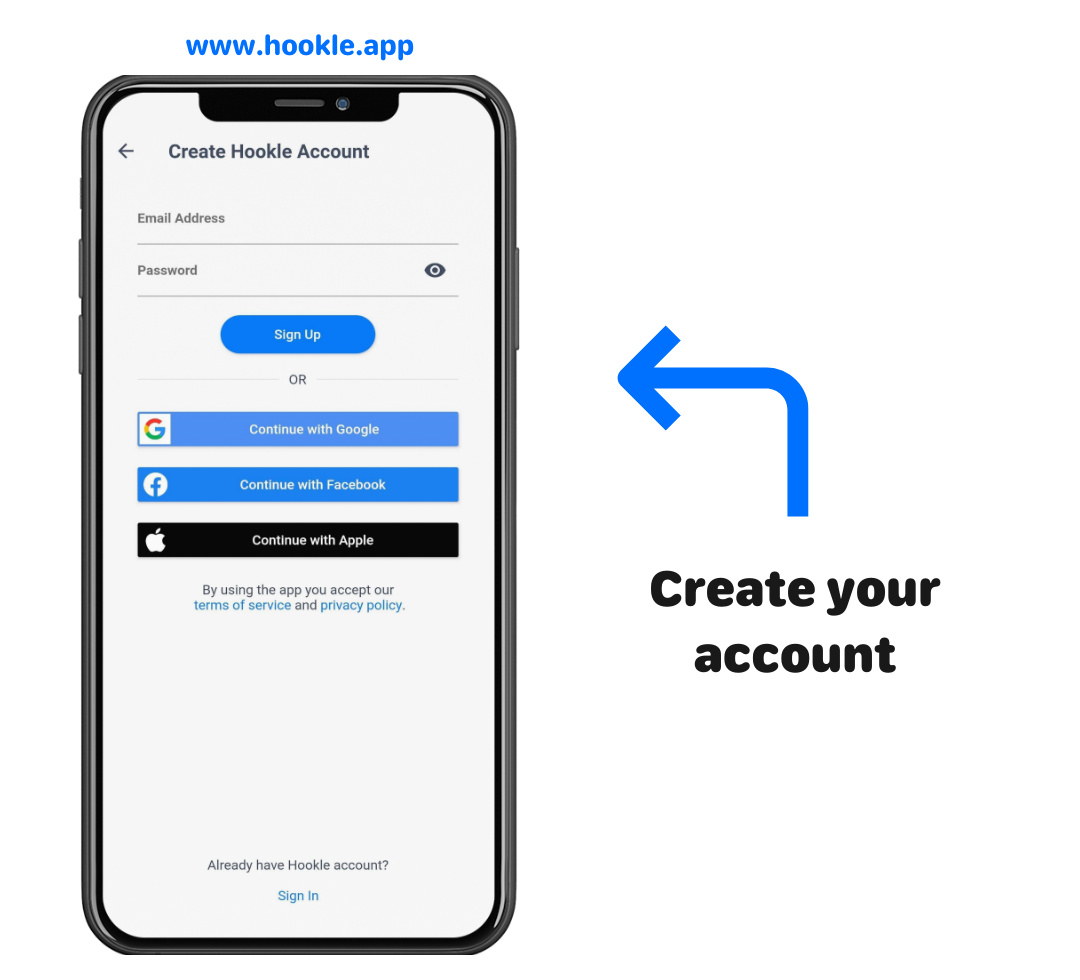 Create your account by entering the email and password. Or use social sign-up instead.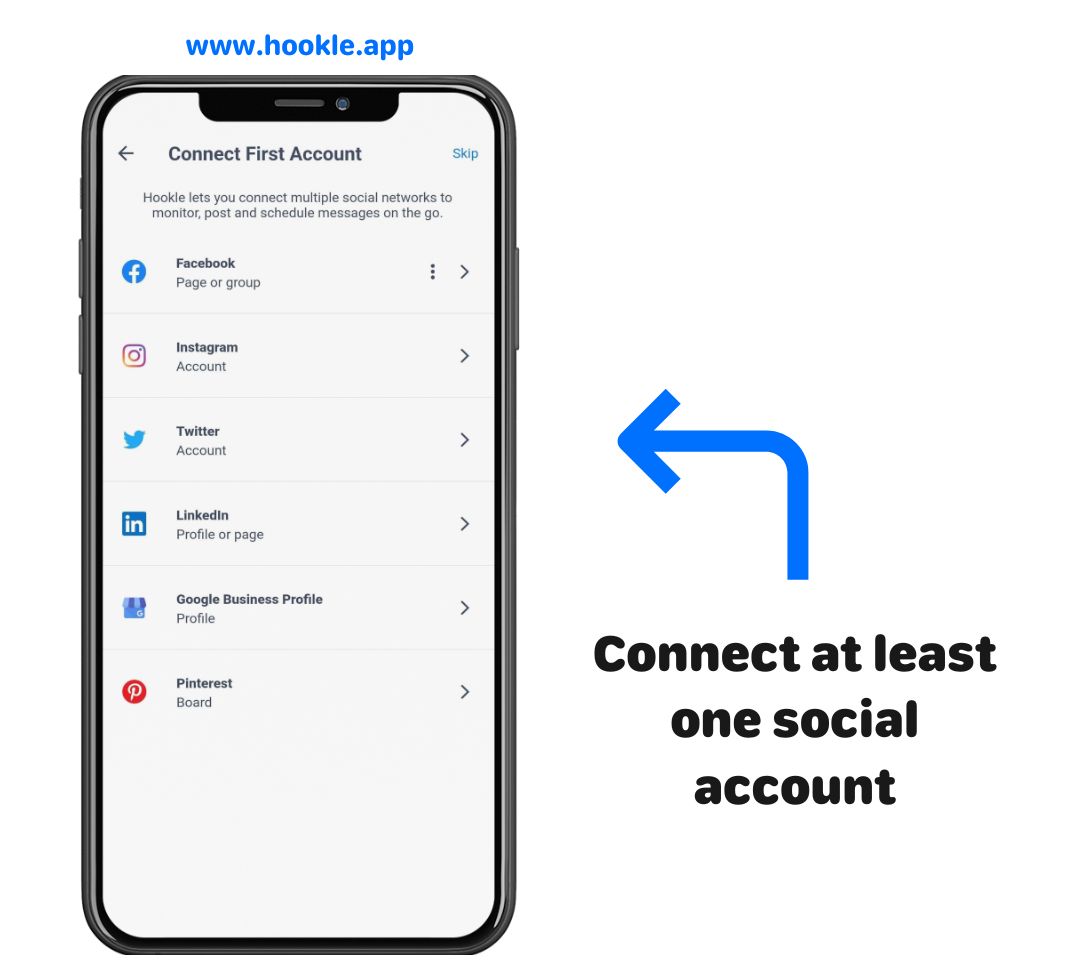 Connect at least one social account to start using Hookle.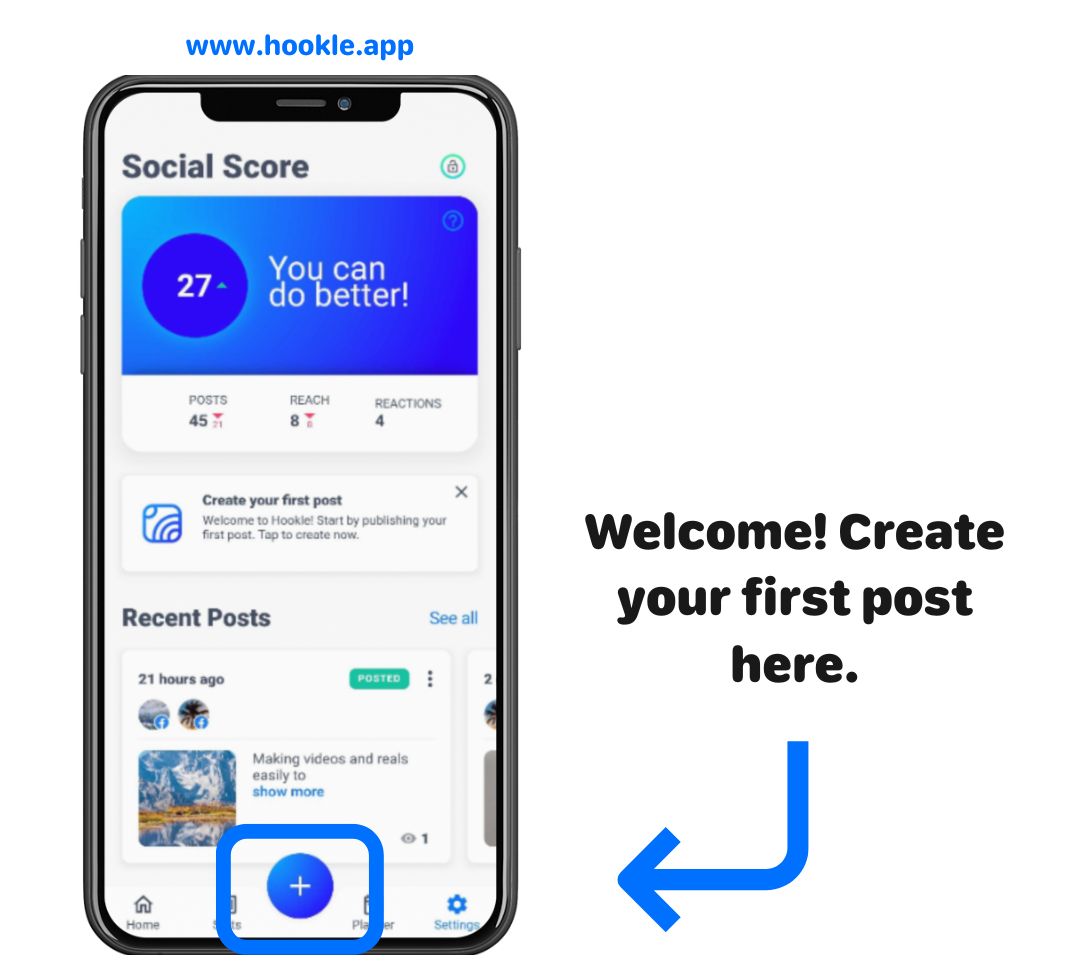 Now you are signed up, welcome! Connect all your social accounts and create your first post.