The Splash is a score between 0-100 indicating your business's performance on social media for the last 30 days. The Splash is a blue circle (score inside) on the dashboard of your Hookle app.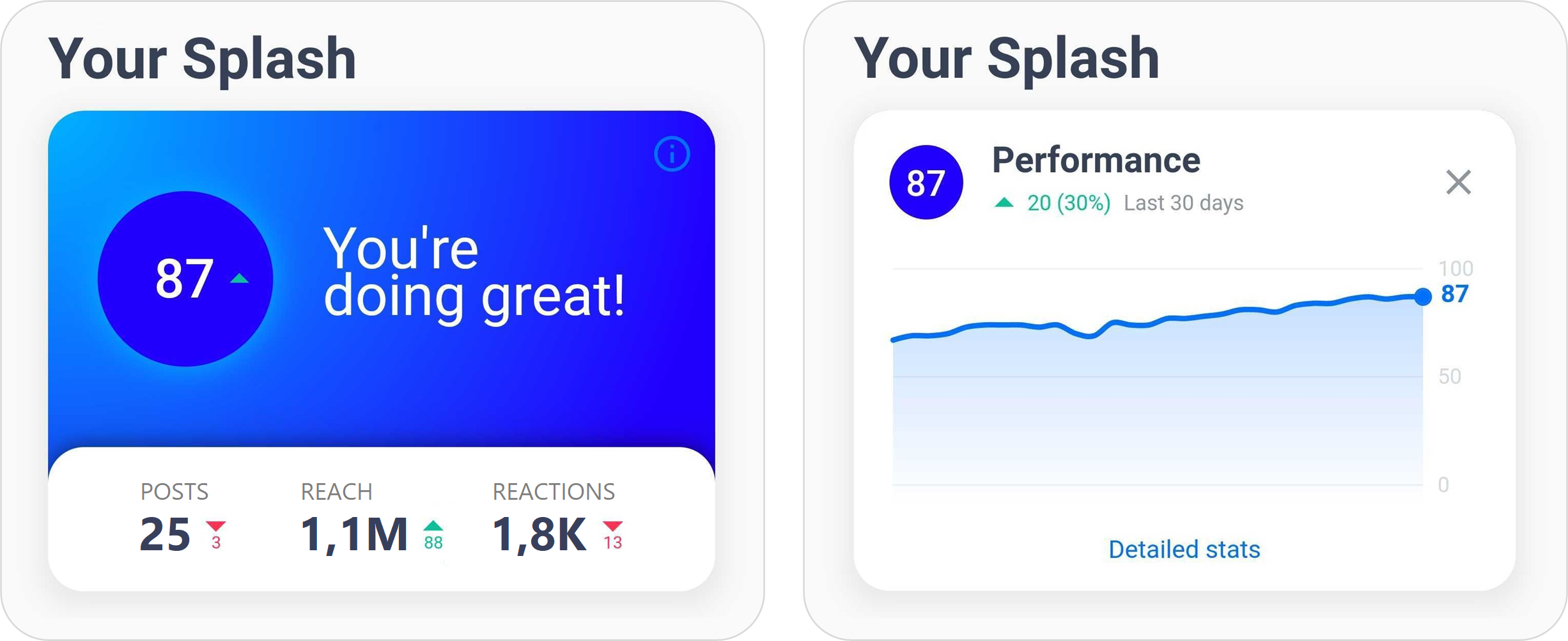 The Splash is a combination of your and your followers' actions in the social world (past 30 days). The more you post, the higher is your Splash. Reactions are your followers' actions - the engagement of your posts. This means likes, comments, and shares of your posts. Reach is the number of people, that all of your posts have reached totally.
With Splash you can easily see the status of your social media performance. The score indicates your activity and the quality of your posts in an easy to interpret way. By clicking Splash, you can see a snapshot of the performance of your social media for the last 30 days.



Splash textual guidance:
| | |
| --- | --- |
| Score | Guide |
| 0–19 | Below average! |
| 20-39 | You can do better! |
| 40–59 | Not too bad. |
| 60–79 | Better than average! |
| 80–100 | You're doing great! |
Why your Splash is 10?
The Splash is 10 (Below average) if:
You haven't connected any accounts to Hookle yet
You haven't been active enough (no posts during the last 60 days)
You have connected only accounts that do not provide information for the Splash due to the native platform limitations. These are LinkedIn Personal Profiles, Instagram Personal accounts, Facebook Groups, and unverified Google My Business accounts.