Shortcuts
1. Before you connect Instagram!
Facebook owns Instagram and has set strict limitations on how you can publish posts to Instagram.
For business purposes, you should use an Instagram professional account. The professional account is simple to create and free. Personal Instagram accounts cannot be connected to Hookle. How to check your Instagram account type and switch it to professional?
Additionally, Facebook requires Instagram professional accounts to be connected to a Facebook Page so that you could get the most out of it.
The browser might remember the credentials of your previously logged Facebook accounts. Thus, make sure you authenticate and reconnect Instagram with the right credentials if you are using multiple different Facebook accounts. See the instructions on how to check and change the used Facebook account.
2. Connect using Facebook authentication
Go to Settings -> Social accounts -> Add account -> Instagram -> Continue.
First, make sure your Instagram is a professional account and your Facebook Page has been connected to your Instagram.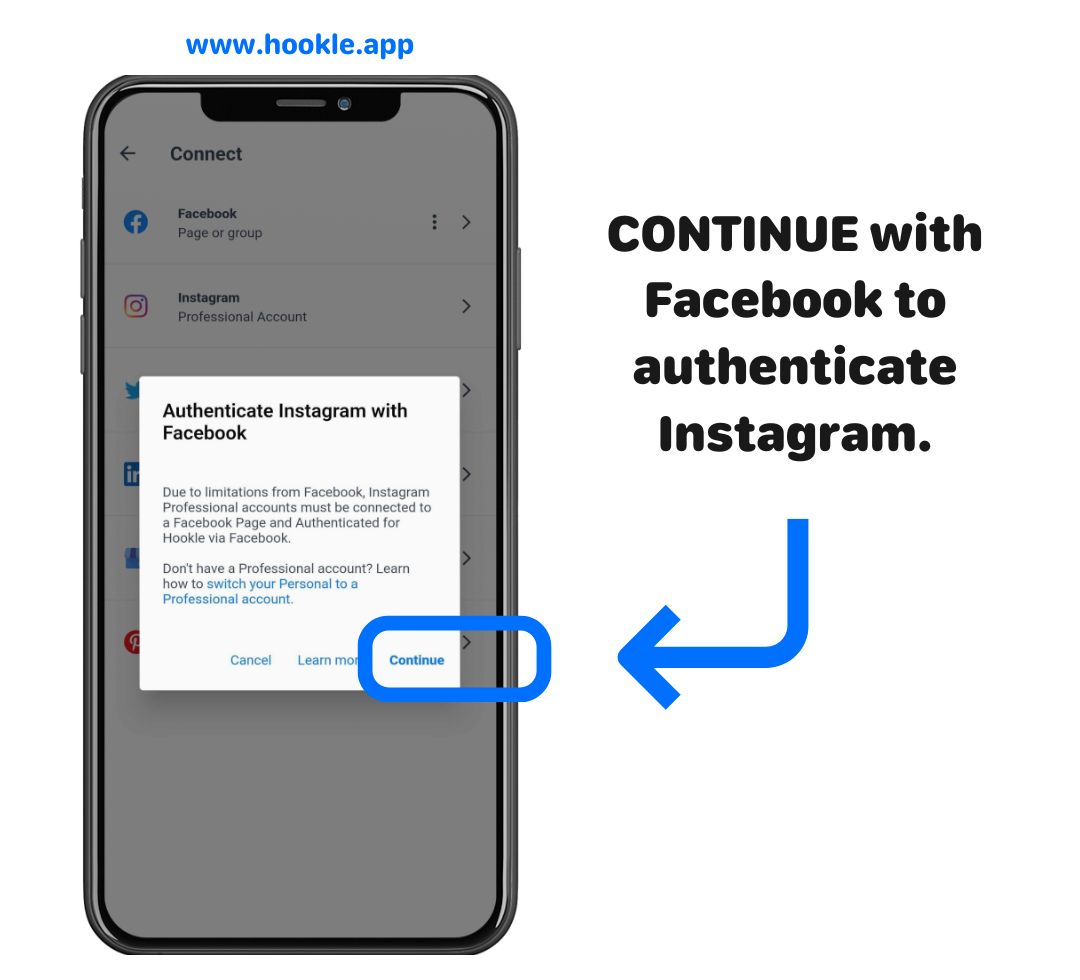 Then click Continue to authenticate with Facebook. Follow the instructions and accept all desired permissions (Facebook will ask for certain permissions for you to let Hookle publish on your behalf)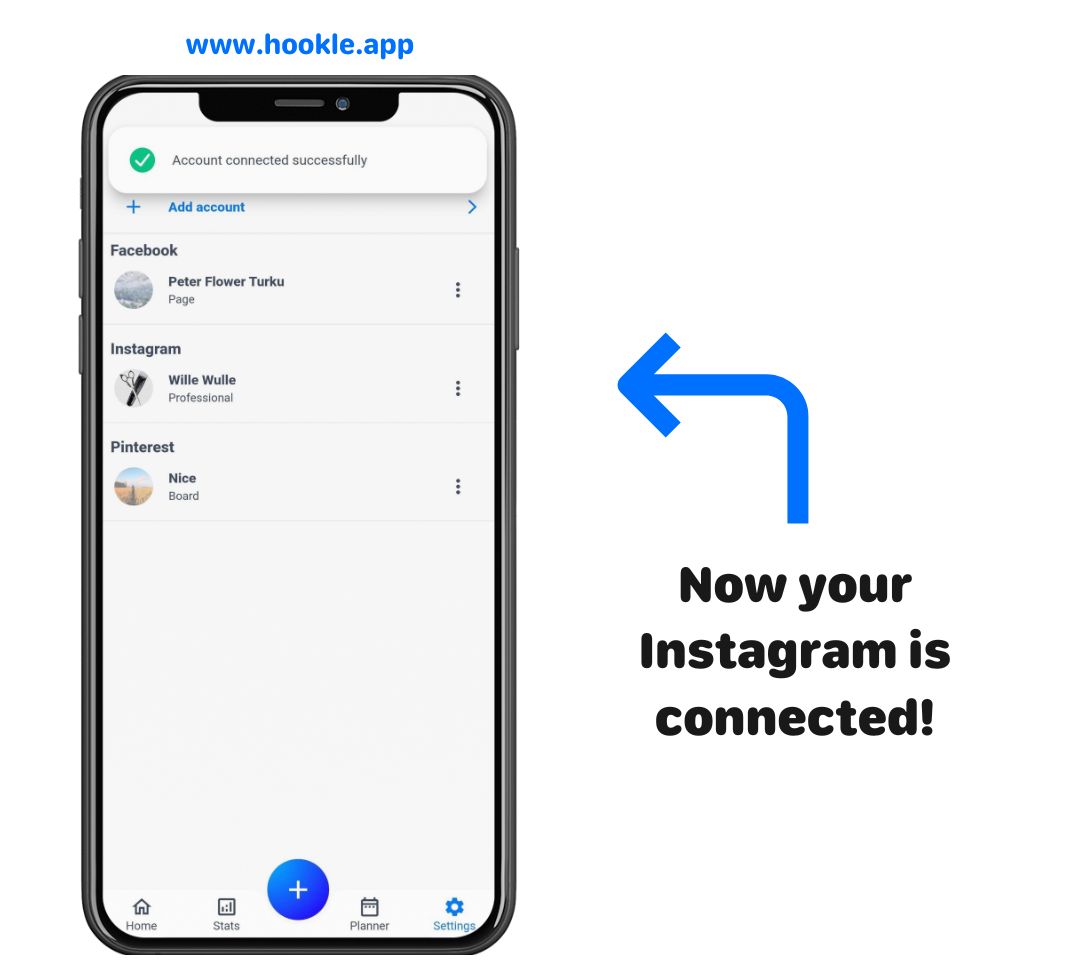 Awesome, your Instagram account is now connected!