Hookle's social media guidance feature is designed especially for small businesses that need it the most. Establish all your firm's social channels from one app, and save tons of time by following the guided instructions and doing things right from the beginning. How to set up the different channels and keep them all active - no worries, we have all that covered!
There are two sections giving you guidance in the dashboard, Tips and Explore. Tips gives you personalized tips on what to do next, reminding you to keep your channels active and helping you to be effective in social media marketing. It guides you e.g. on how to connect all your business's social media to be managed in one place, and what to do when your channels are connected. Explore provides short, selected articles for you to learn more.
Personalized tips
The guidance starts right when you first open the app, welcoming you to the user-friendliest-ever dashboard.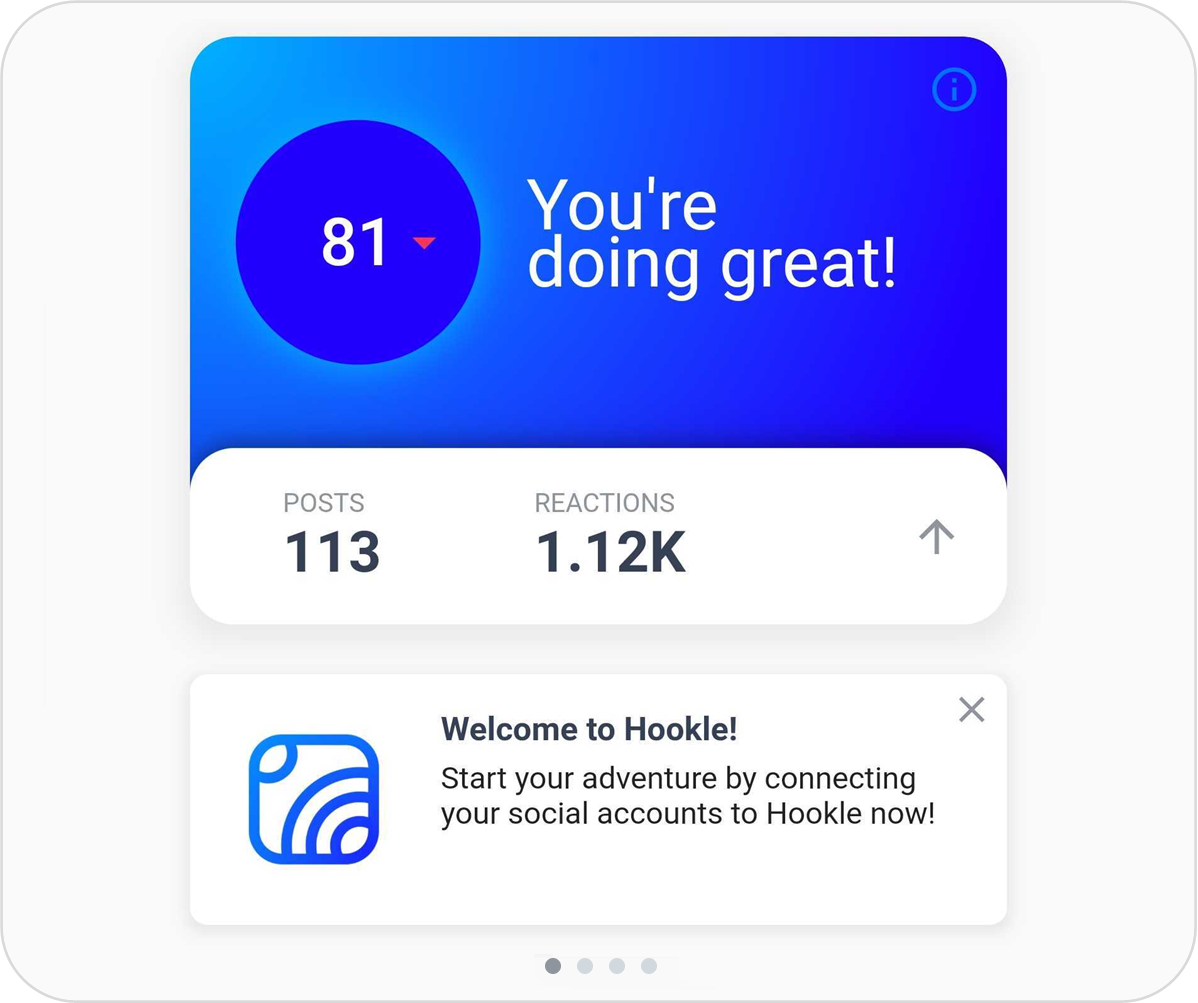 With all key information shown at a glance, the "Tips" section (the bottom box in the picture) guides you on how to connect and set up all your business's social media to be managed in one place - and then lets you know what to do next (of course, if you are a social media pro, you can always skip these guidance tips).
The section is for your personalized tips helping you e.g. with:
how to connect all your business's social media to Hookle
how to keep your social channels active
what kind of content to post
keep business information up-to-date on Google map
tips for creating and editing drafts
and more
Explore ideas
The Explore section provides short, selected articles for you to learn more. How to best promote your business on social media? What to post next? How to develop your social media strategy? Discover all this and more, directly from the dashboard.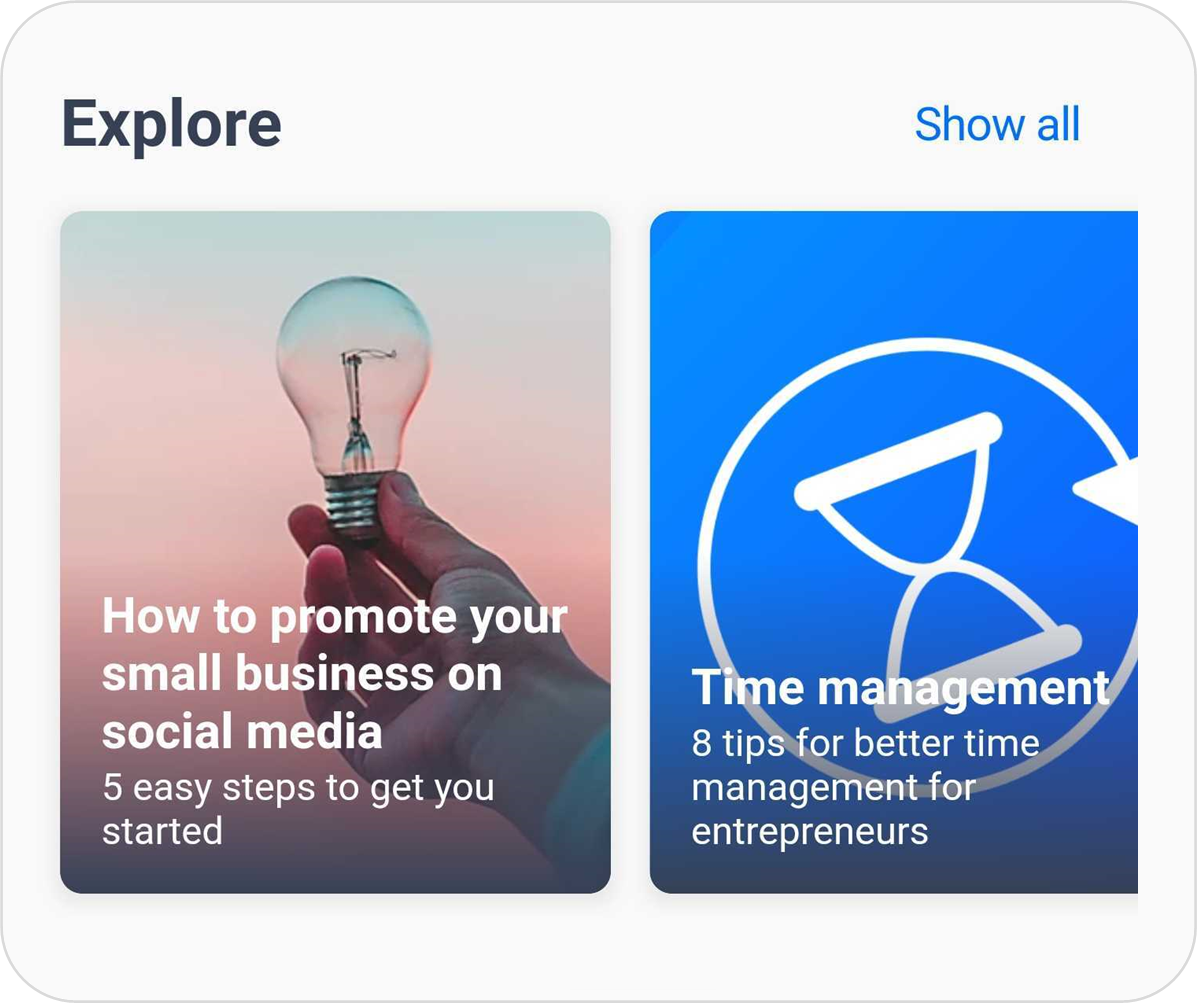 From the "Explore" section of the dashboard, you can find more advanced guides and articles on how to benefit even more from the app for your business. While this section allows you to go deeper in your understanding of social media, it also provides quick and practical guidance on keeping your channels active, giving tips and inspiration for content creation and directing you straight to the right places to learn more if needed.
Help with your social media strategy 💡
Through the guidance and tips, Hookle will help you to build your social media strategy, the easy way. It will help you to:
Increase brand awareness
Drive traffic to your website
Generate new leads
Grow revenue (by increasing signups or sales)
Boost brand engagement
Build a community around your business
Provide social customer service
Try it now
All these features are available for all your social media channels, all in one place - and you'll have your professional social presence up and running in no time. 🤗
Do you have your Hookle installed already? Download or update here to iPhone or Android.
Learn more and stay up to date with the latest updates to the Hookle social media tool by subscribing to our newsletter here.