The quick menu is a great way to manage your content easier and more efficiently.
Shortcuts
How to find the quick menu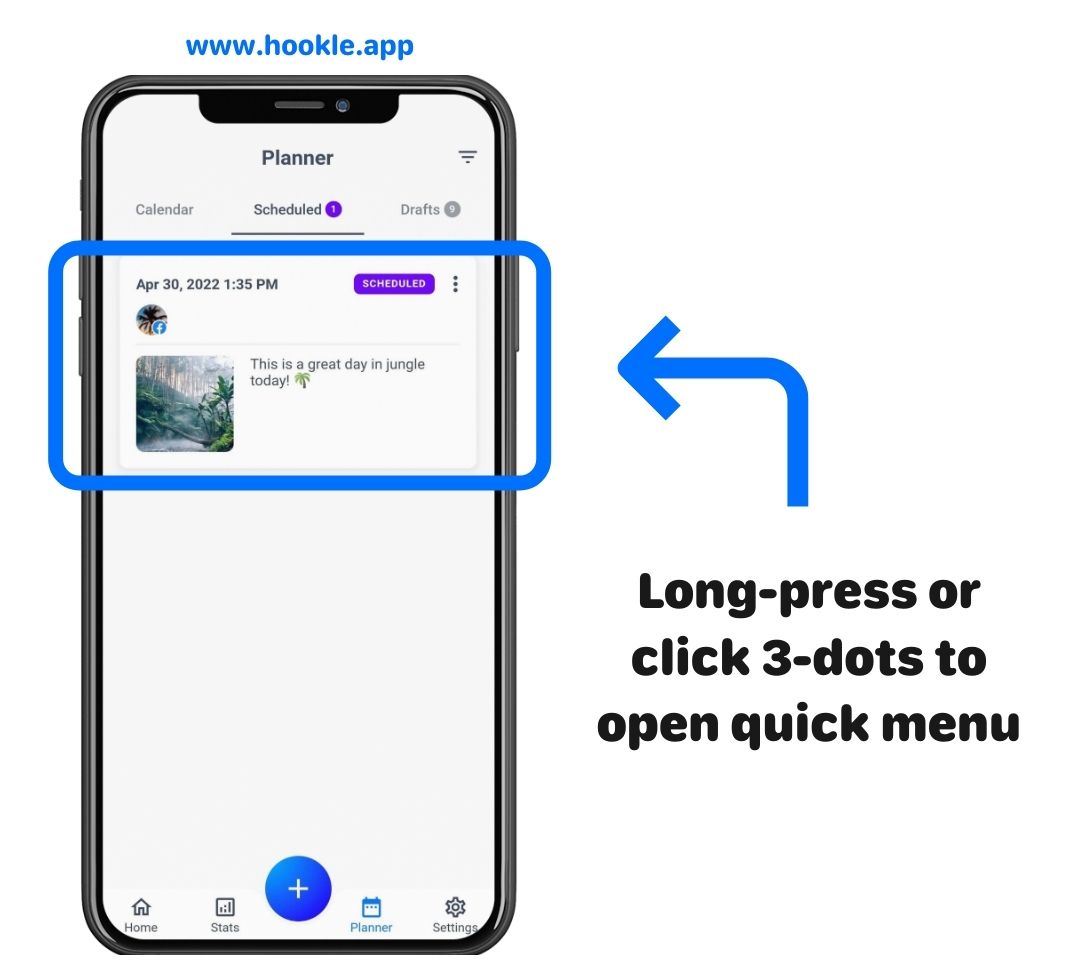 Just long-press or click the icon with 3 dots of any postcard and you will see a quick menu that lets you do the most common actions without opening the post itself!
Quick menu actions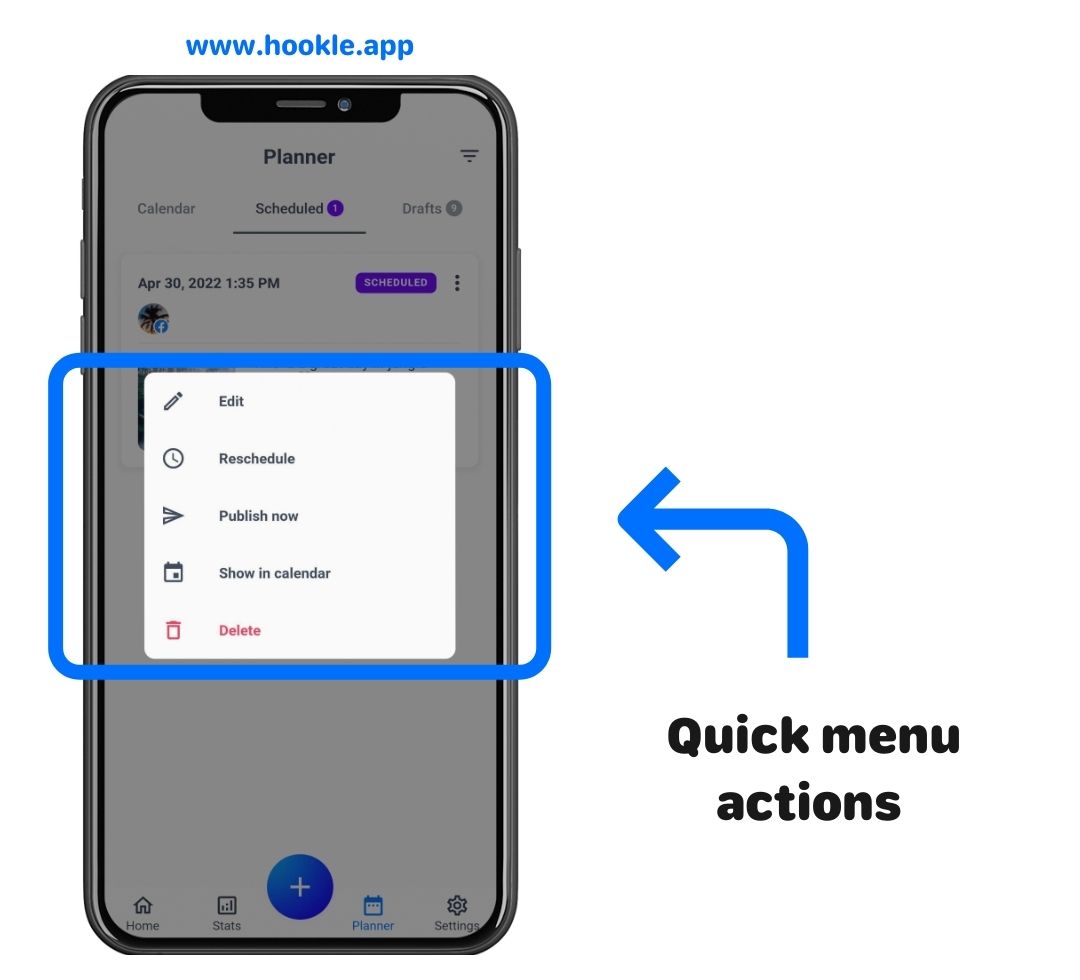 You have different actions available depending on the status of the post (posted, scheduled, recurring, drafts, or failed).
Available actions
Copy as a new post - copy the content as a draft to a new post. Currently, copy is not available for story posts.
Reschedule - reschedule the post to be published at a different time.
Schedule - schedule the draft post to be published at a specified time.
Publish now - publish the drafted or scheduled post right away.
Show in calendar - show the post in the calendar planner.
Edit - edit the drafted, scheduled, or failed post.
Delete - delete the drafted post from the drafts folder, scheduled post from the calendar, or failed post from the Hookle timeline.
Retry - try to publish the failed post again.
Try the quick menu
Do you have your Hookle installed already? Download or update here to iPhone or Android.
Learn more and stay up to date with the latest updates to the Hookle social media tool by subscribing to our newsletter.