Add recently used hashtags or easily create your own hashtag groups for your post.
To use hashtags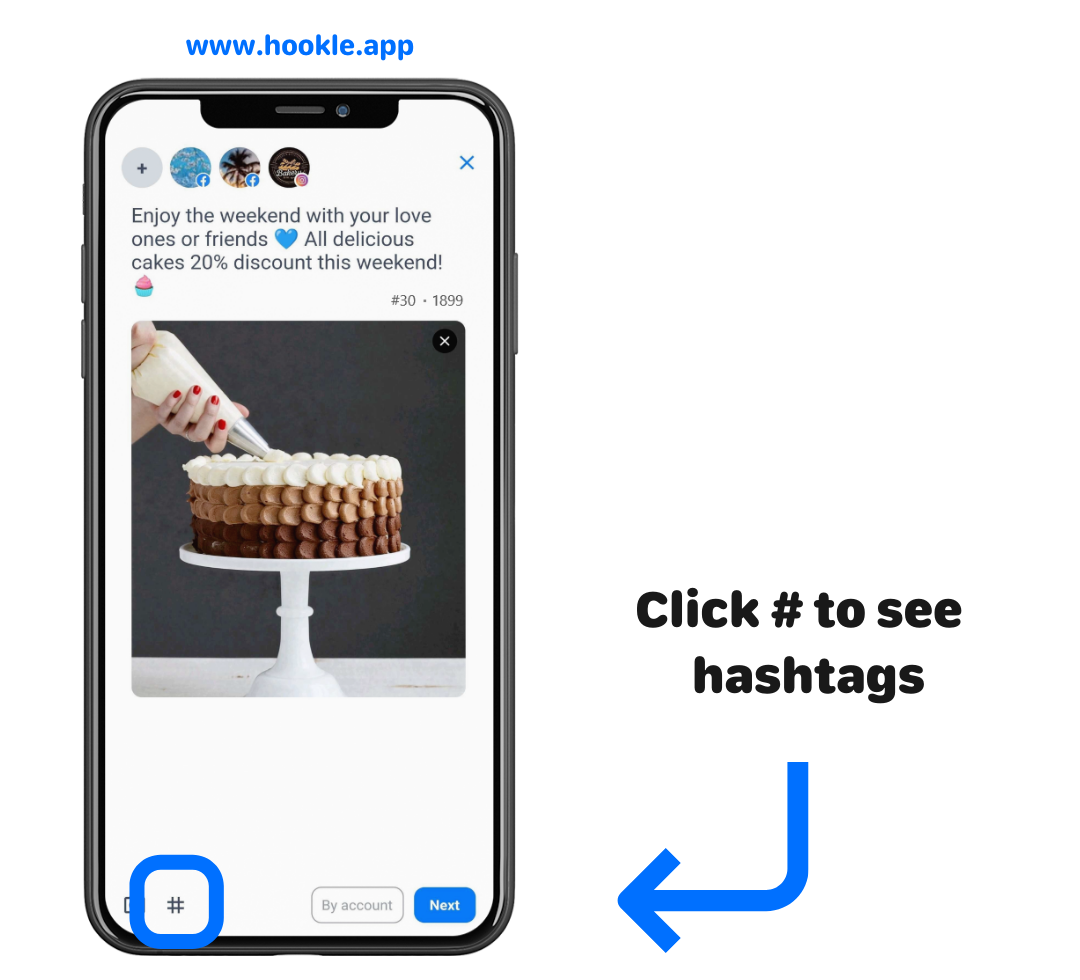 Open New Post view and click hashtag icon # to see the last used and saved hashtags.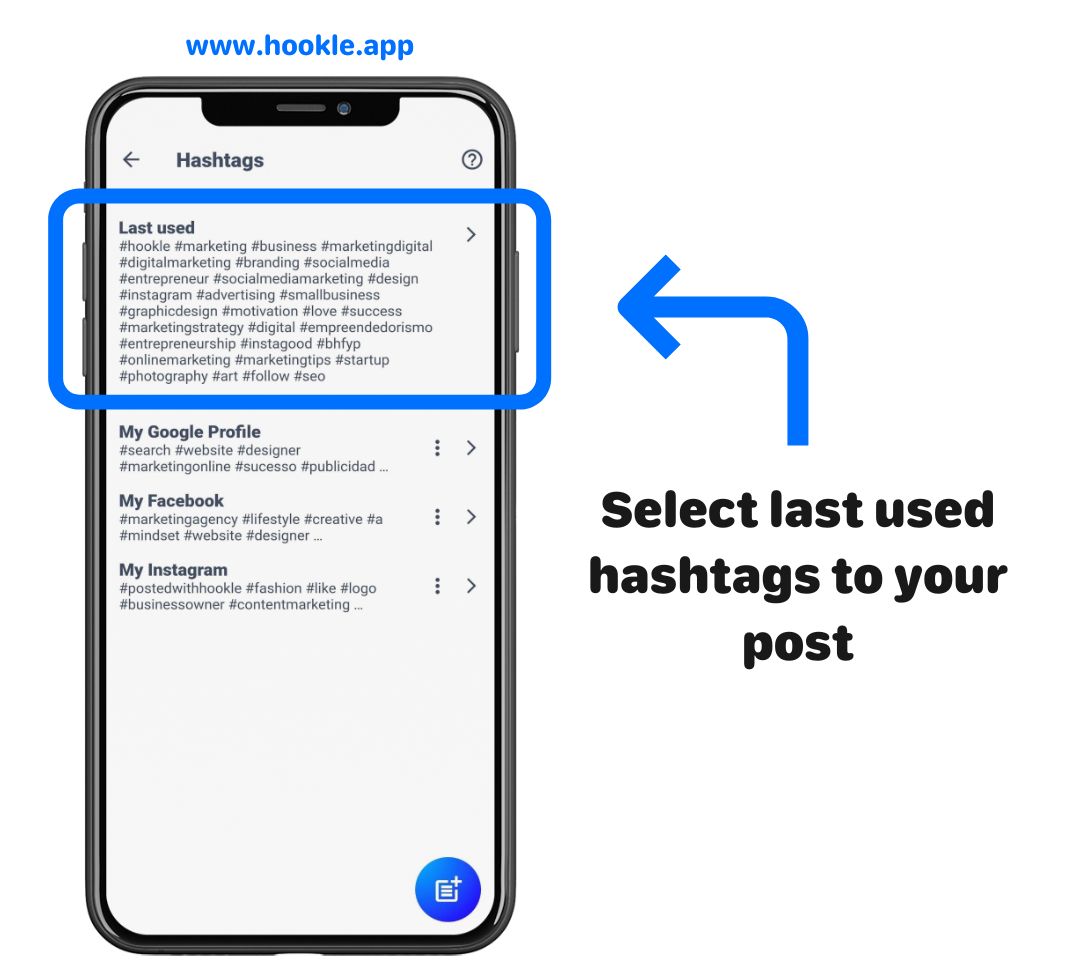 Select last used hashtags to your post by clicking the hashtags.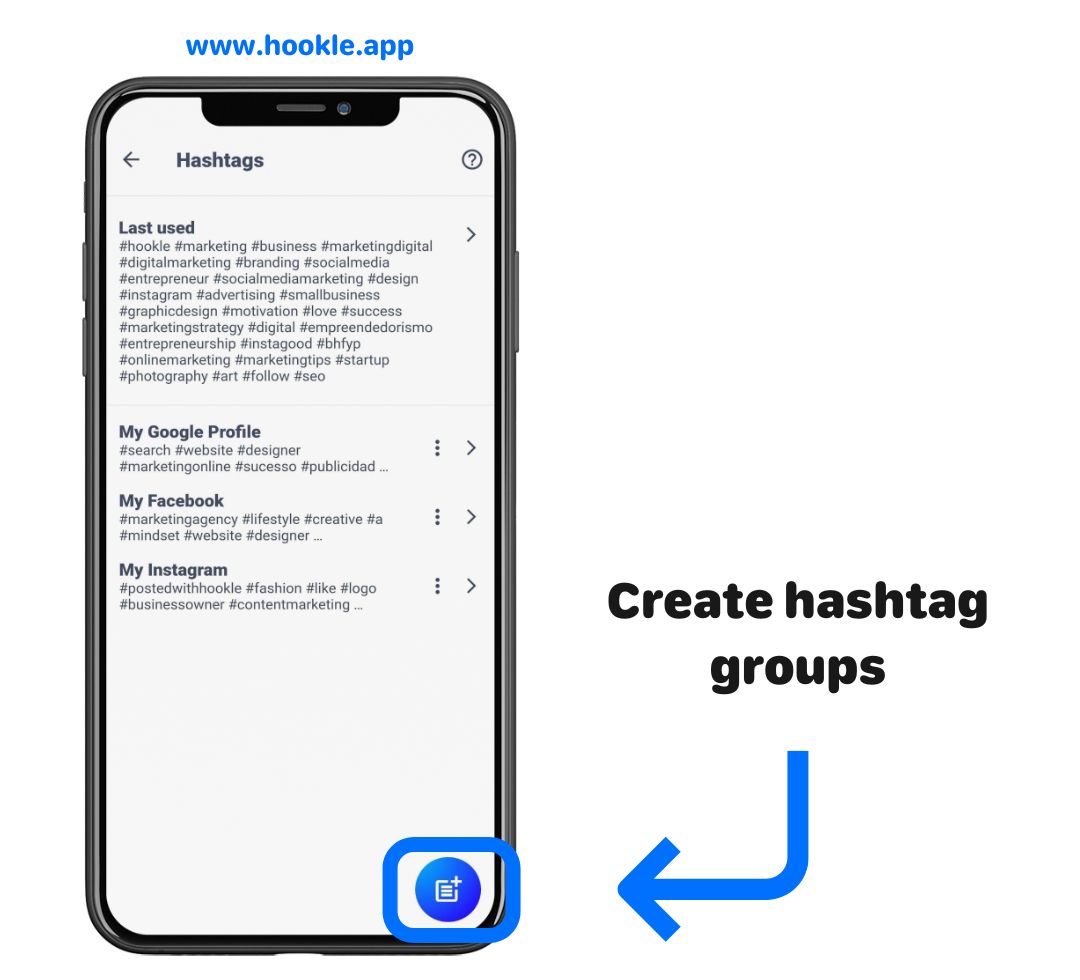 Create your own hashtag groups.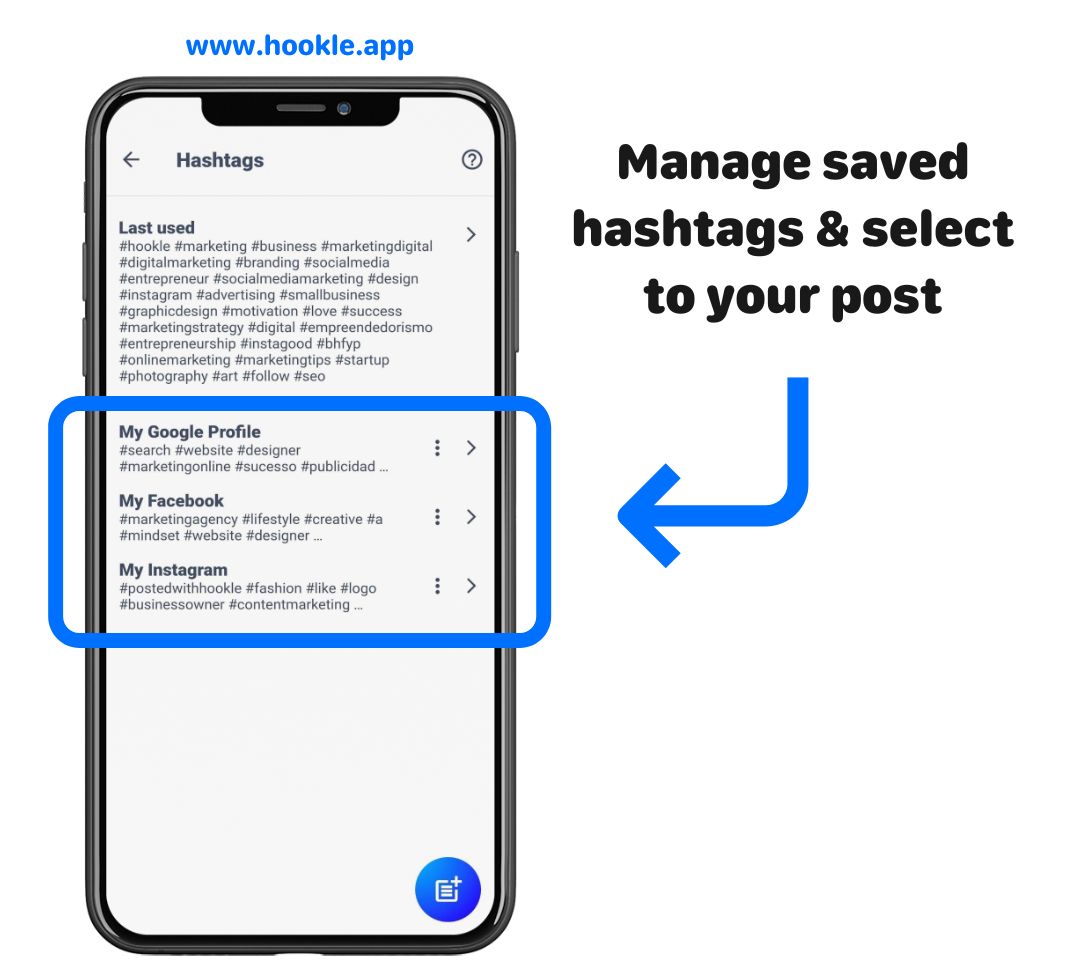 Manage (edit, rename, delete) your hashtag groups. Select hashtags to your post by clicking the specific hashtag group.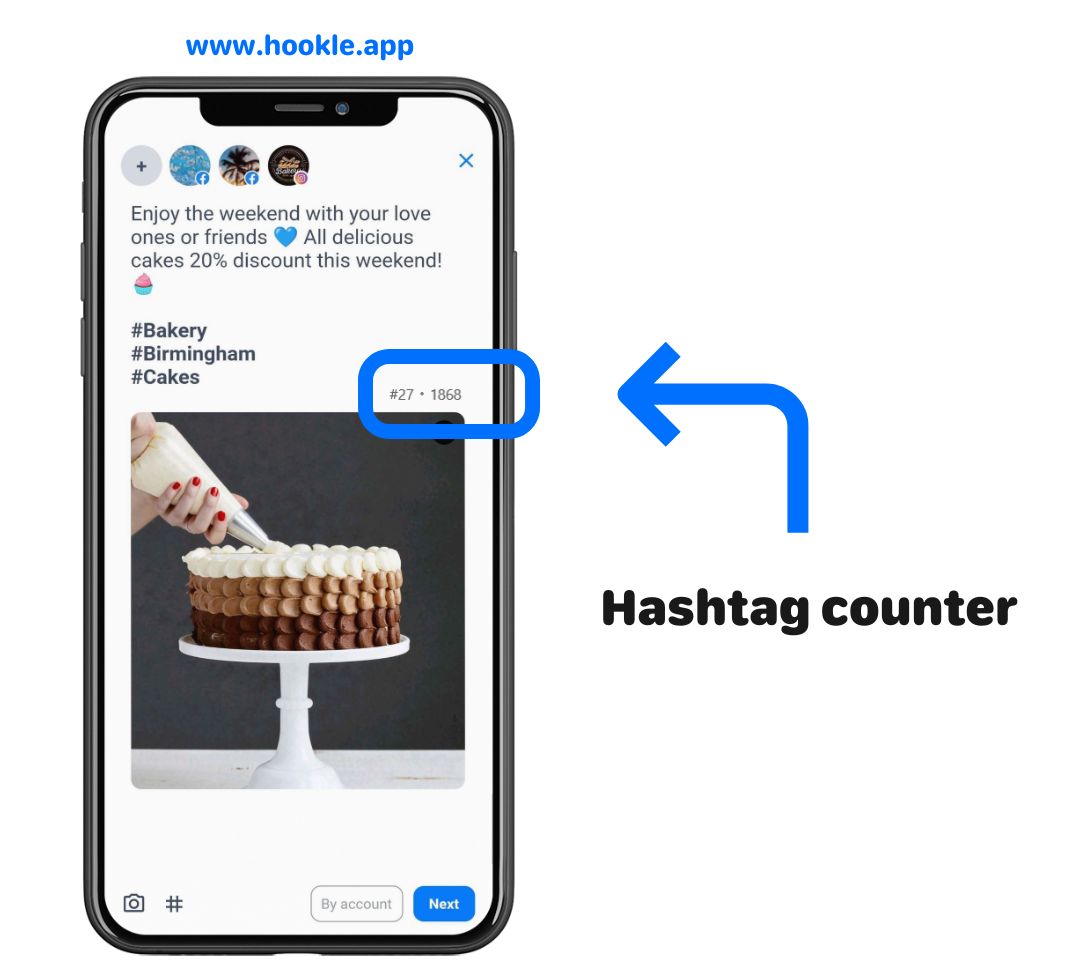 There is a hashtag counter for Instagram as it allows publishing a maximum of 30 hashtags in a post.
Don't see hashtags on your Hookle at all? Update your Hookle app to get the latest features! See also our blog article on how to use hashtags on social media.