Shortcuts
Why do accounts need reconnecting?
Your social accounts are connected to Hookle using tokens from each social network. When a token expires, you must reconnect (re-authenticate) that social account.
Tokens expire usually from time to time due to social networks forcing tokens to expire as a security measure. When your account token expires (red icon), your posts will fail, Timeline won't load, the account avatar won't update, and statistics are not available for that account/posts.
How to reconnect an account?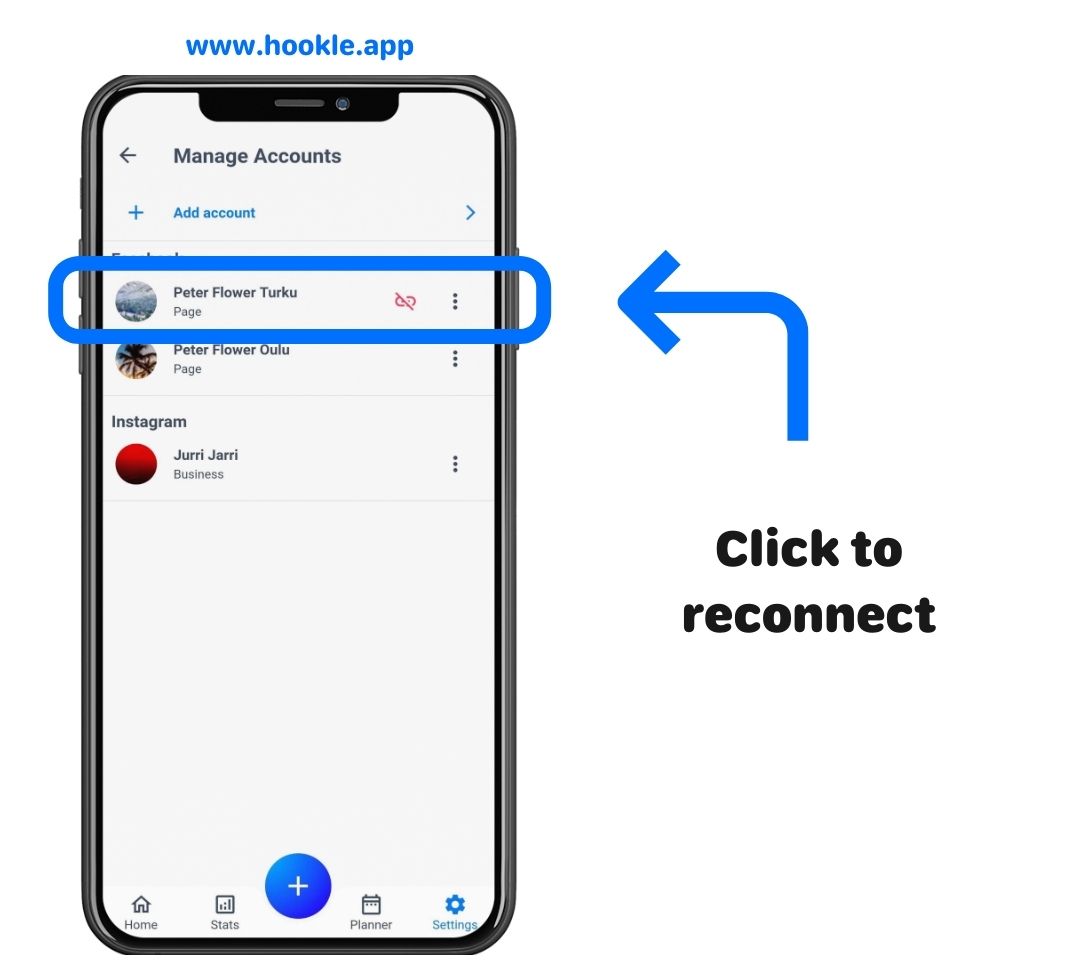 Warning: do not disconnect your account, just reconnect instead. Otherwise, you might lose your scheduled/drafted posts and aggregated posts will be separated into separate posts.
Go to Settings -> Social accounts, click the specific account and select Reconnect account
Enter the social account username/password and re-authorize the connection to Hookle
Your account is now reconnected
Not able to reconnect?
Make sure you have:
Right credentials (email and password) for your social account. Especially, in the case the device or browser automatically suggest credentials.
For Facebook and Instagram reconnections: the browser might remember the credentials of your previously logged Facebook accounts. Thus, make sure you authenticate and reconnect Facebook/Instagram with the right credentials if you are using multiple different Facebook accounts. See the instructions on how to check and change the used Facebook account.
Facebook Admin permissions for the Page if reconnecting a Facebook Page
Not exceeded the maximum number of accounts allowed for your plan type.
Contact us if you still experiencing problems.