Shortcuts
1. Before you connect
You can connect multiple X accounts to Hookle. If your business doesn't have an X account yet, see how to create an X account for your business.
2.

Connect X to Hookle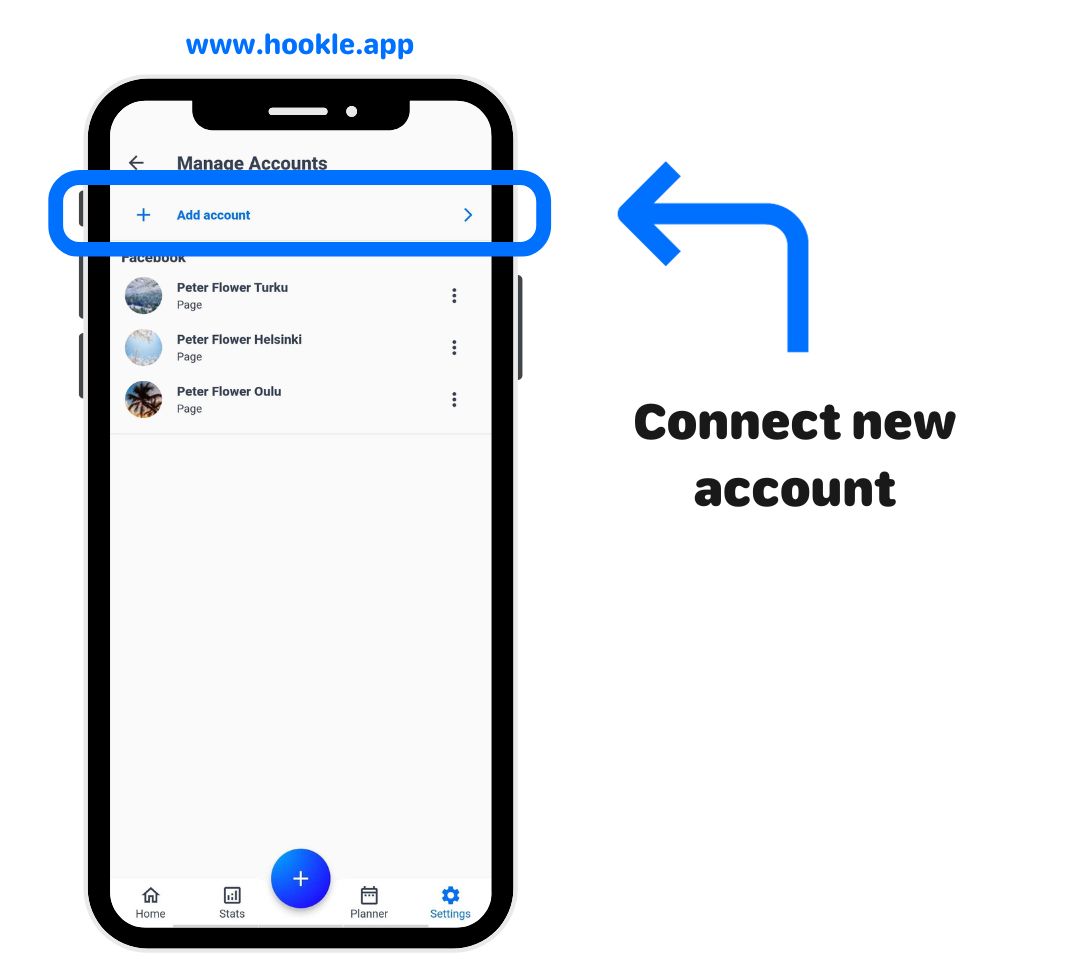 Open Hookle and go to the Settings -> Social accounts -> Add account.
Select X (Twitter). Then accept all desired permissions (X will ask for certain permissions) and click ok.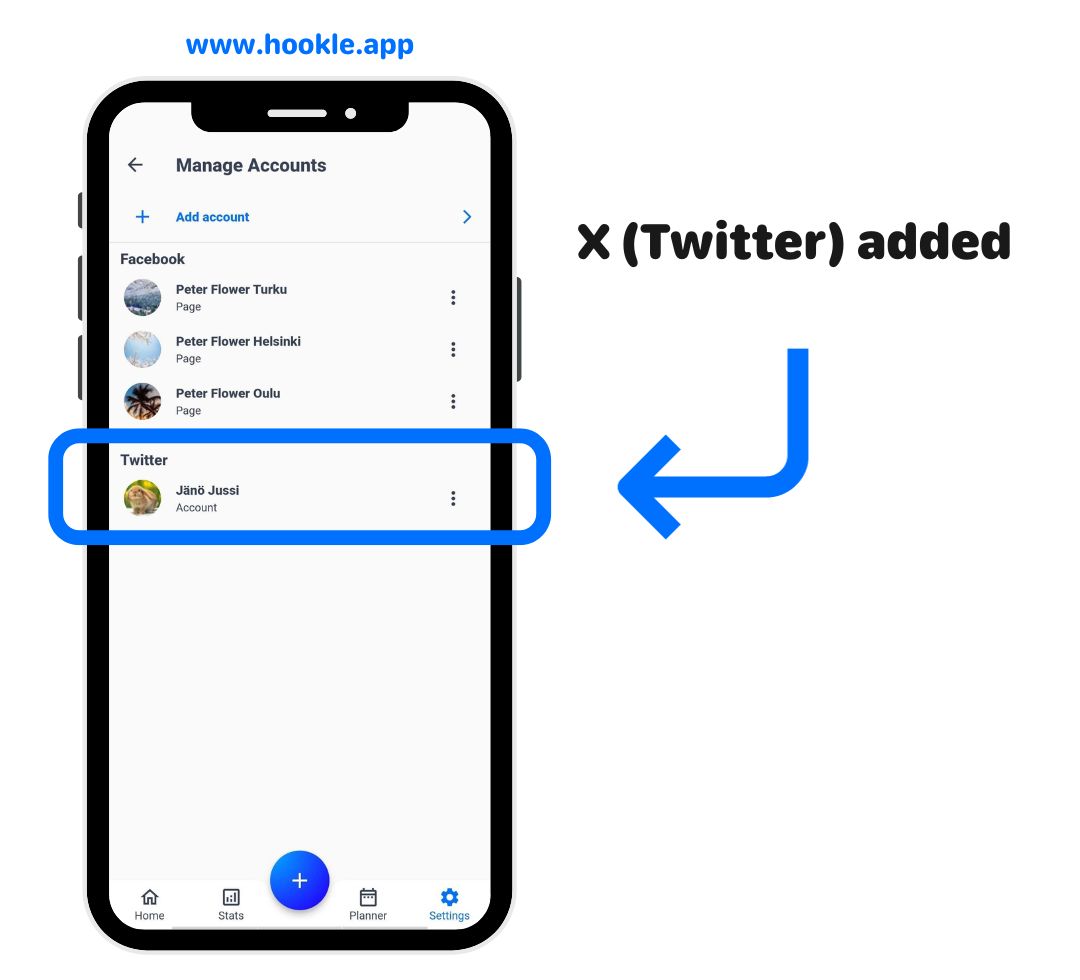 X has been now added and you can start to publish posts.
3.

Some limitations
The character limit for a tweet is 280 characters, and due to X's API limitations this also applies to X Blue users currently. Find more information on our public Wishlist.
X threads are currently unavailable. However, it is logged as a feature request to be implemented in the future.
Due to the X limitations, there are no insights available for X accounts or posts.
Due to the X limitations, you can only publish to one X account at a time.