To schedule a post
Click the blue "+" in the app or on a specific date in the calendar. Write your message or generate the post using the Smart content suggestion.
By clicking "By accounts" you can customize the content if you have selected multiple accounts for your post. Tip: you can also schedule/reschedule posts by long-pressing a postcard and use a quick menu.
Click Next in the right bottom corner of the New Post view to schedule your post.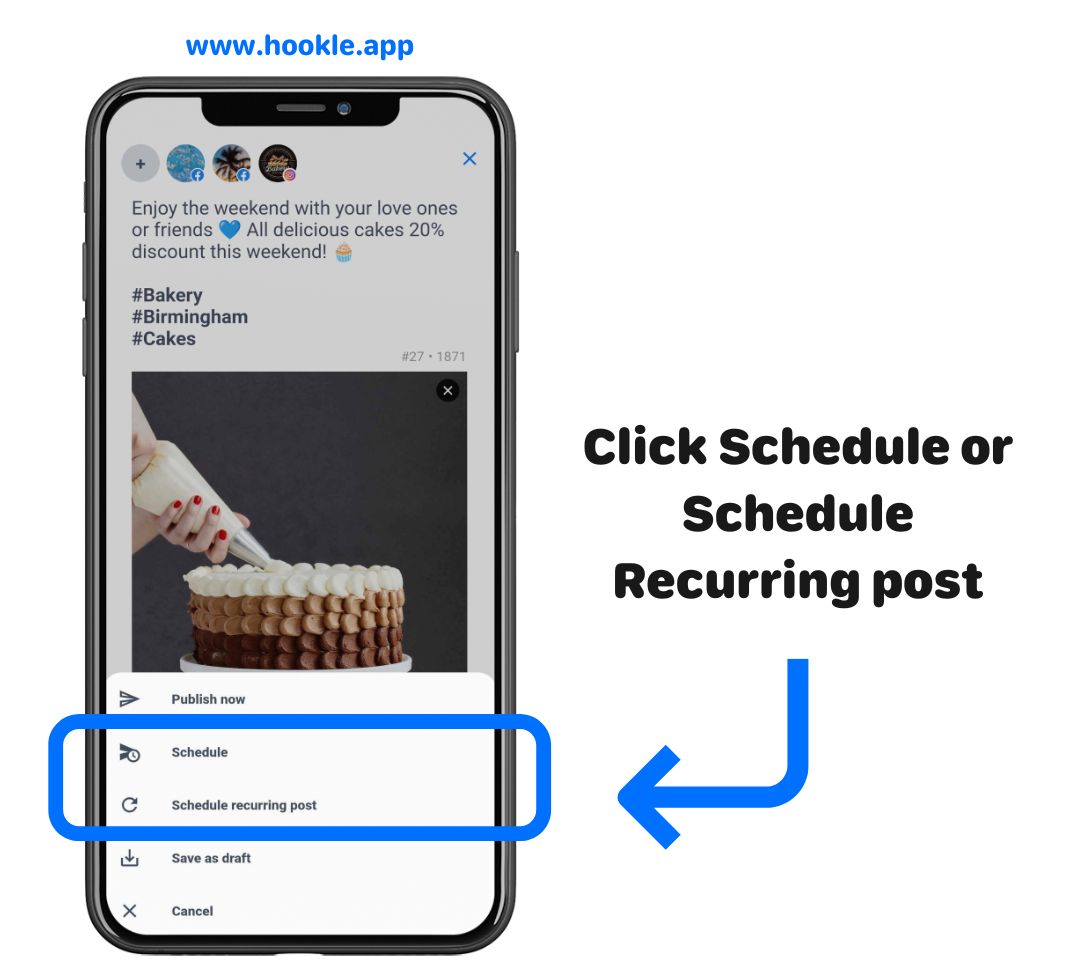 Select Schedule or Schedule recurring post. Then, set the date and time when you want your post to be published and click ok. Your post is scheduled now. See instructions for recurring posts. If you are scheduling to Instagram, read this guide too.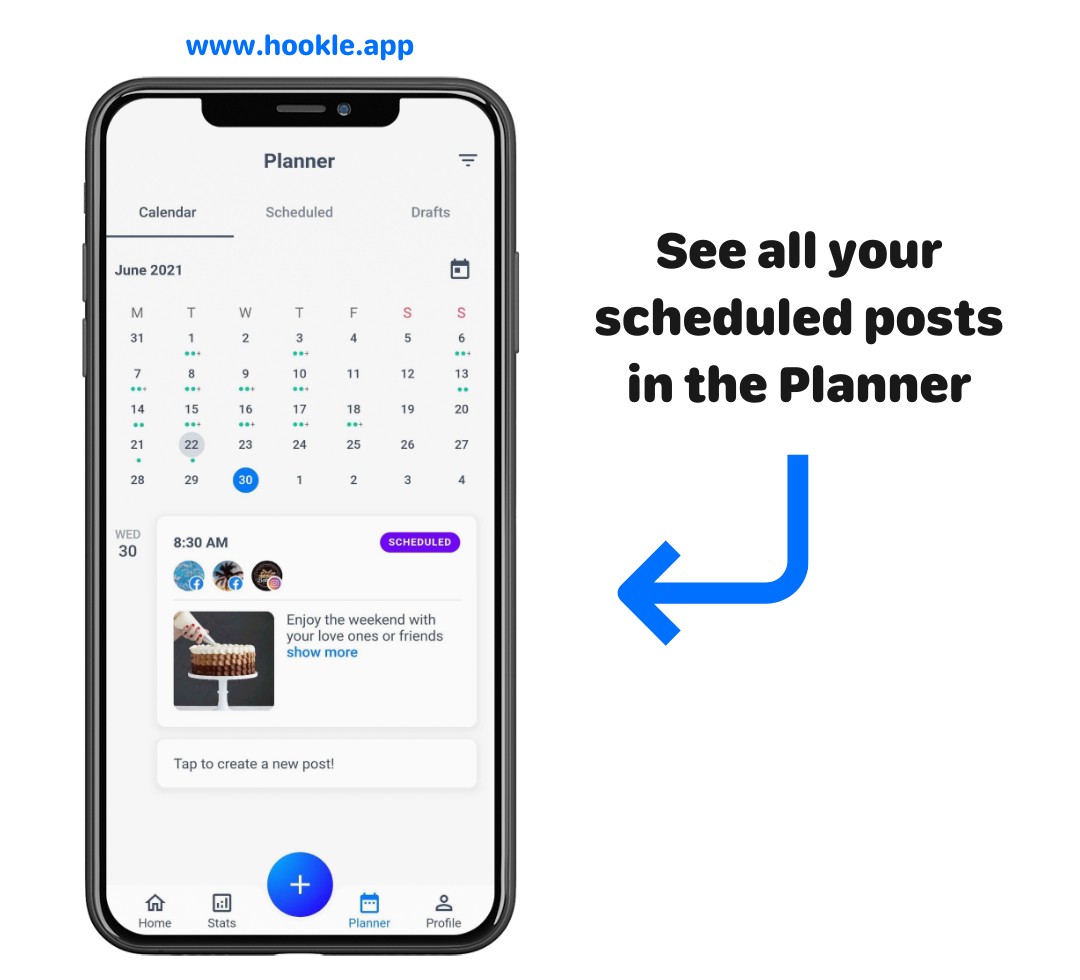 You can see all your scheduled and recurring posts in the Planner, under the Calendar or Scheduled tab. Additionally, you can find scheduled posts (that will be published next) in the dashboard of your Hookle.