You can manage accounts (connect, disconnect, and more) in the Profile view.
To connect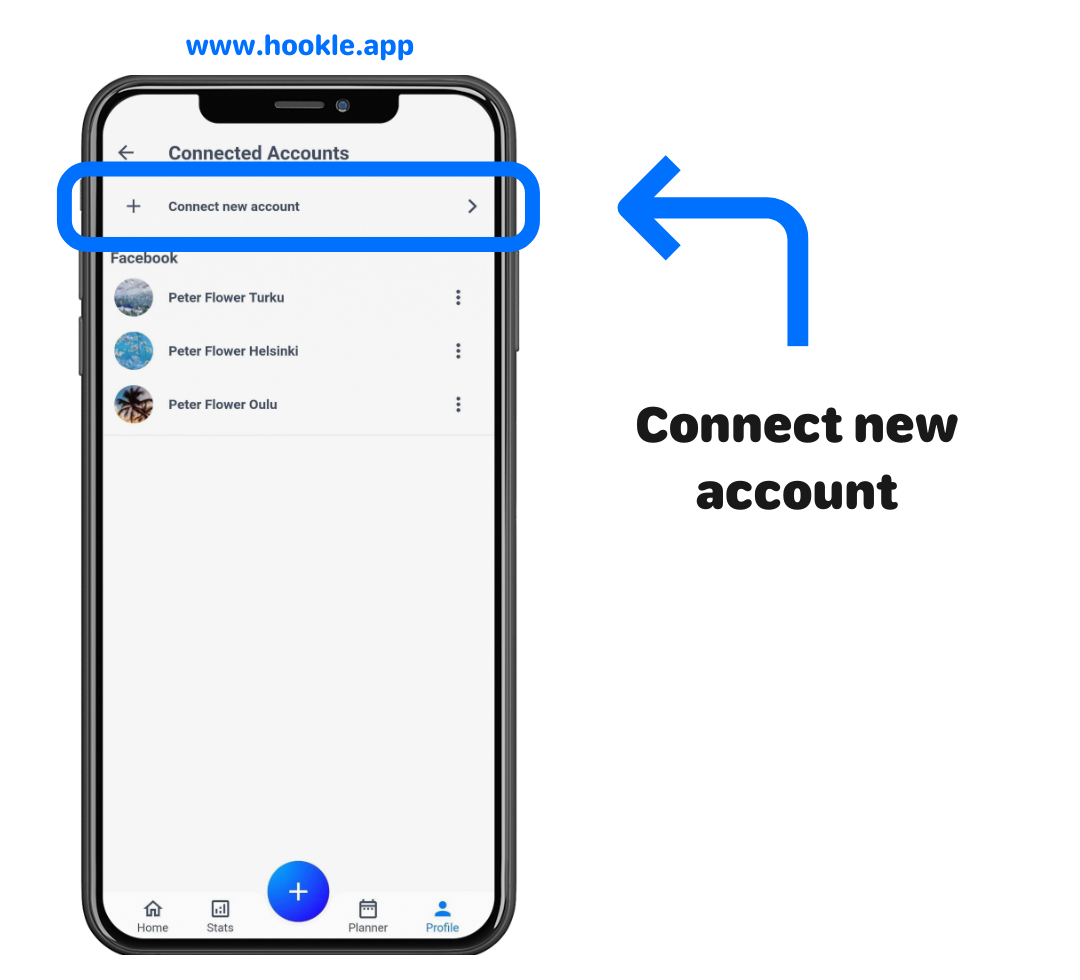 Click Connect new account in the Connected account list.
Select the platform that you want to connect with. Follow the instructions.
To disconnect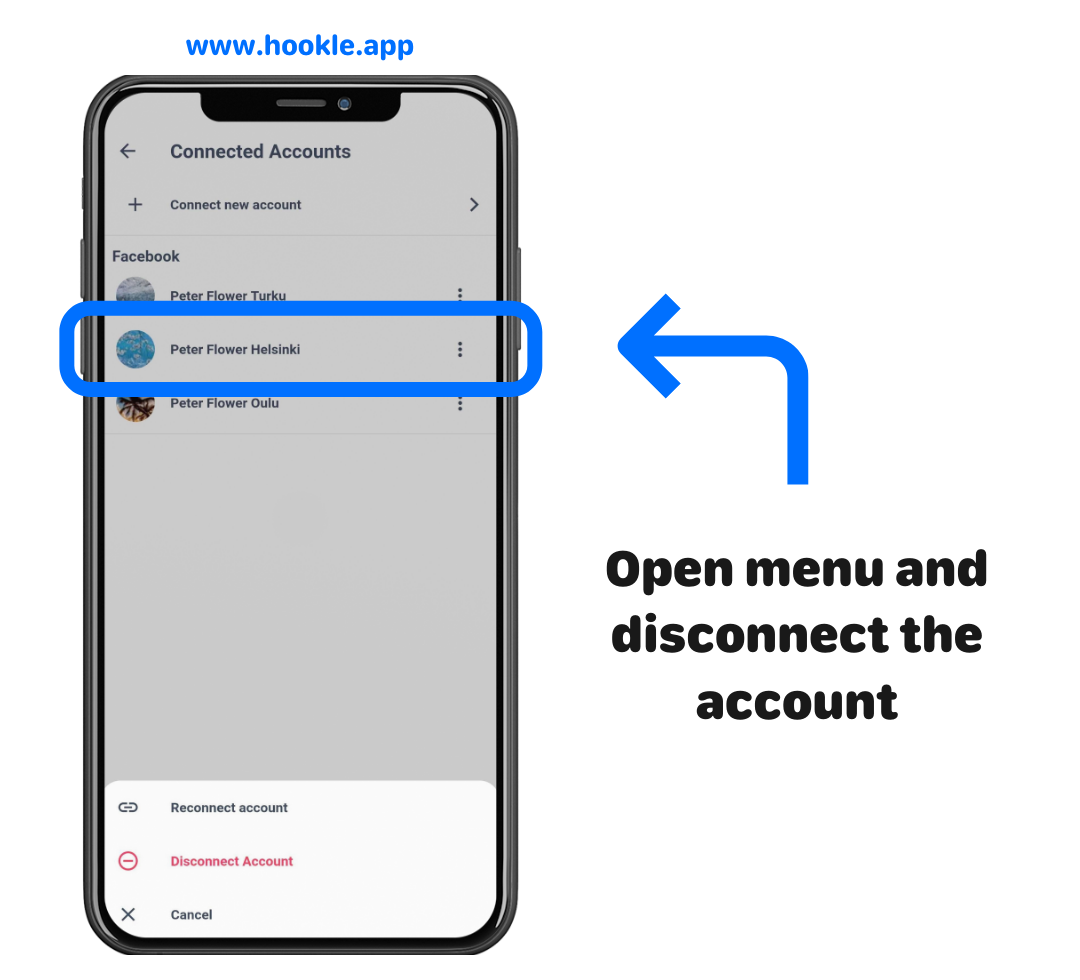 Choose the account you wish to disconnect and select the Disconnect account. Please note, that disconnecting an account will also delete your scheduled and drafted posts permanently in that specific account.
More accounts with Premium
The Hookle Free plan currently gives you the option of connecting a limited amount of different accounts to Hookle, see different plans. If you wish to connect more accounts, upgrade to Hookle Premium.