Creating a draft is a practical way of saving content to be finished later, for example, if you don't have time enough to finish the post right away.
Create a draft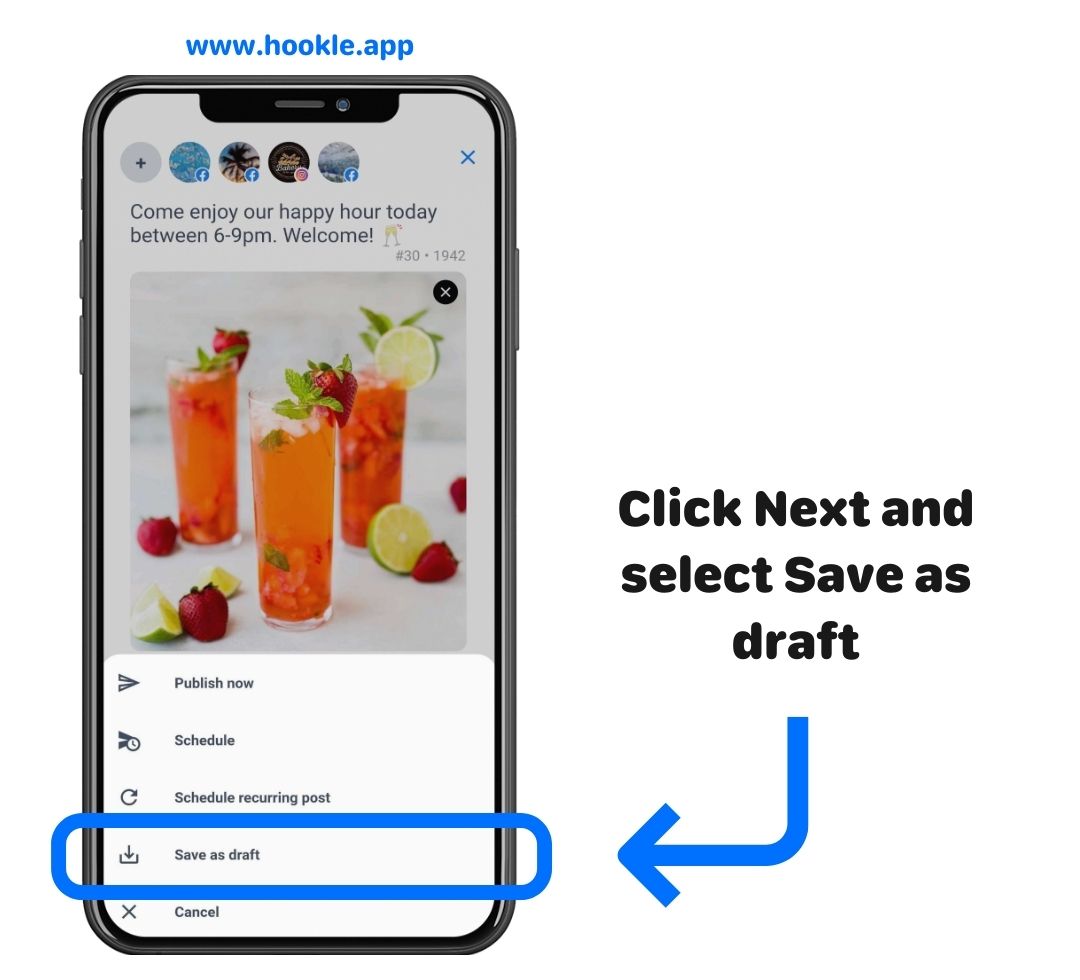 Creating a draft starts the same way that you start creating a new post. Then click "Next" in the bottom right. Select Save as a draft from the menu. Your post is now saved as a draft under the Drafts in the Planner.
Edit drafted posts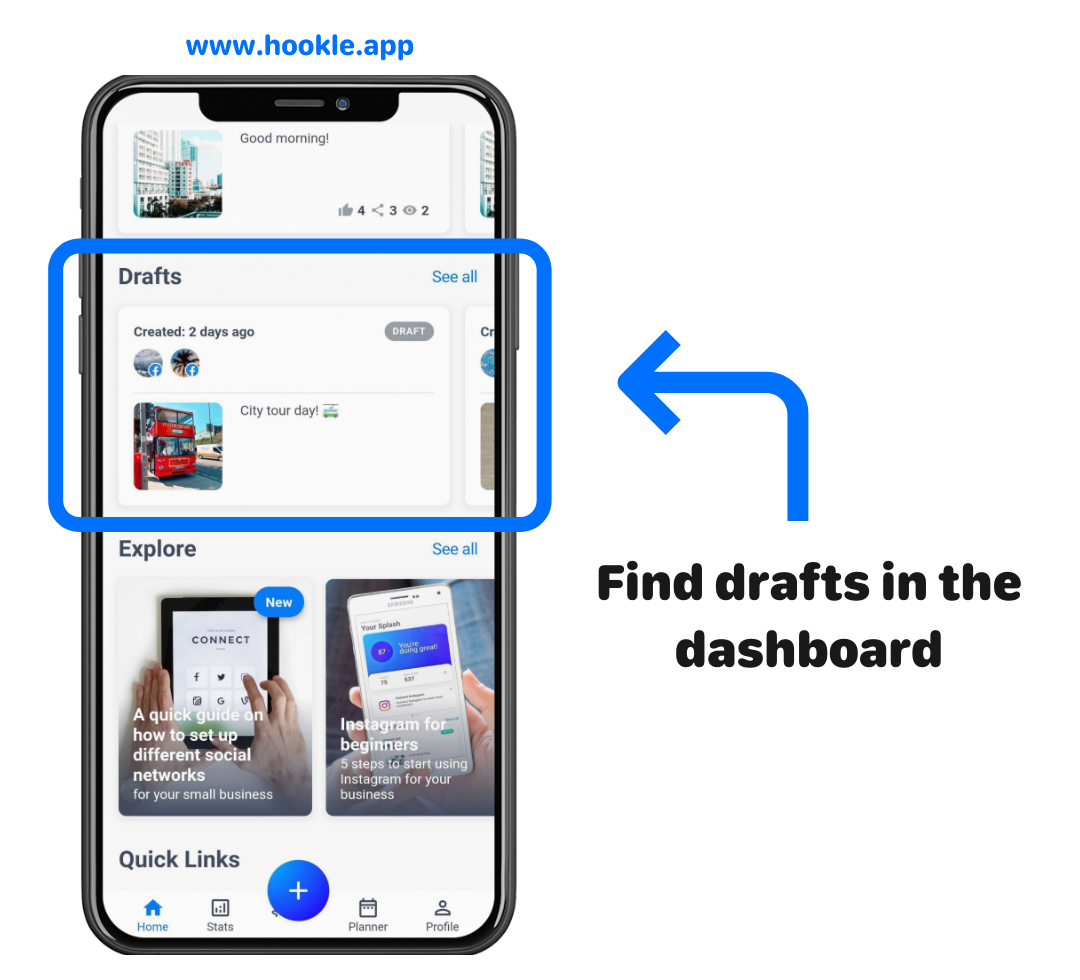 Easily access recently drafted posts right on your dashboard for editing. Just open the post and click the "Blue pen" edit button. Note, that the Drafts stream is only visible in the dashboard when you have at least 1 drafted post.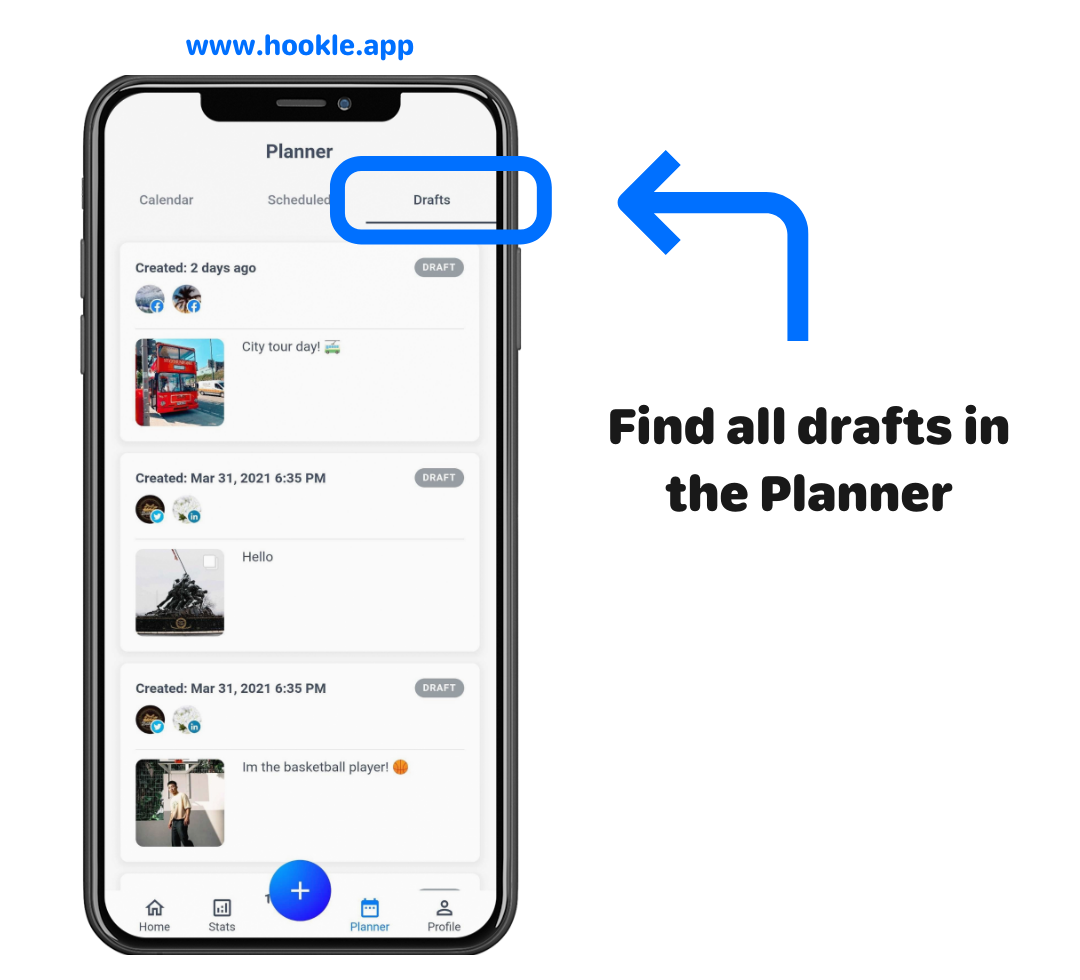 All drafts can be found in the Planner under the Drafts tab. Drafts will automatically appear on your Dashboard once there is at least one drafted post created.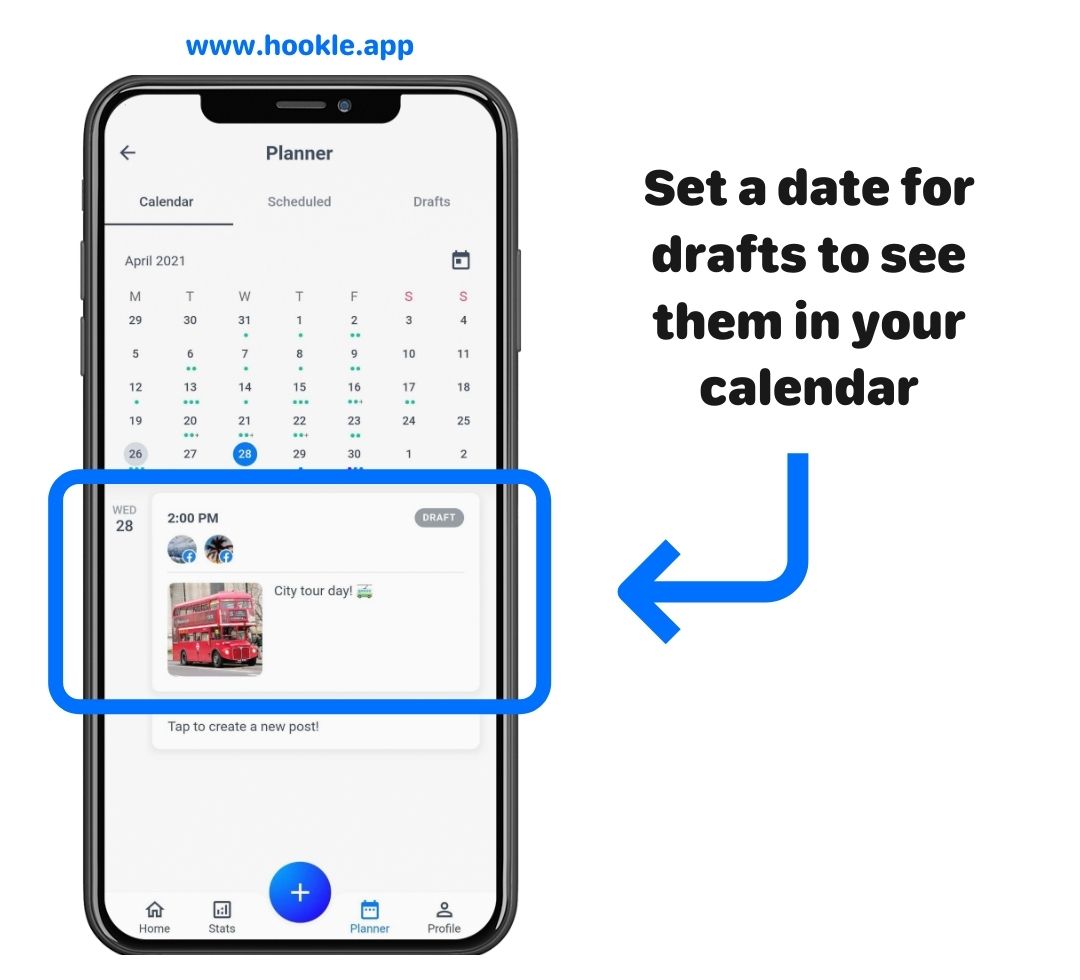 You can also set a date for drafts to be able to see them in your calendar. This is a handy way to plan all your posts without fearing they go live unintentionally. To set a date, open the draft in post details view and select a date in the top left.
After the draft is ready, simply change it to a scheduled post to be published at the selected time or publish right away if you wish.
Setting up a date for drafts is also a great way to teamwork with colleagues or clients.
Great tips and practices for drafting
You can always edit, schedule, and delete drafts later on. Use the quick menu to operate even more efficiently.
Use our Smart content suggestion to speed up the creation of engaging draft posts.
Drafts are a handy way to collaborate. Save a draft and your teammates can see/edit when you have the same social account(s) connected. Learn more about teamwork using the Hookle app.
Save many images or videos in your draft and choose the final one for your post later on. Or let your teammates select/vote the final one be posted using the teamwork of Hookle app.
Once you have taken a for example a great pic of your product/service, and you don't have time to finish it right away, you can always save it as a draft and finish it later.
Or if you have found an awesome article to share, and you want to edit the caption but don't know what to comment on at once, you can always first save it as a draft to be edited and published later.
Once the draft is ready, you can set a date or schedule your draft to be published later. Remember, that scheduled posts can also be edited or rescheduled later before they are published.