With Hookle you can effortlessly create and publish posts to
multiple social channels
. Publish your content to all of your channels at once, or to the selected channel(s) only. If you publish to multiple channels at once, you can also
customize the content
by account.
To create and publish a post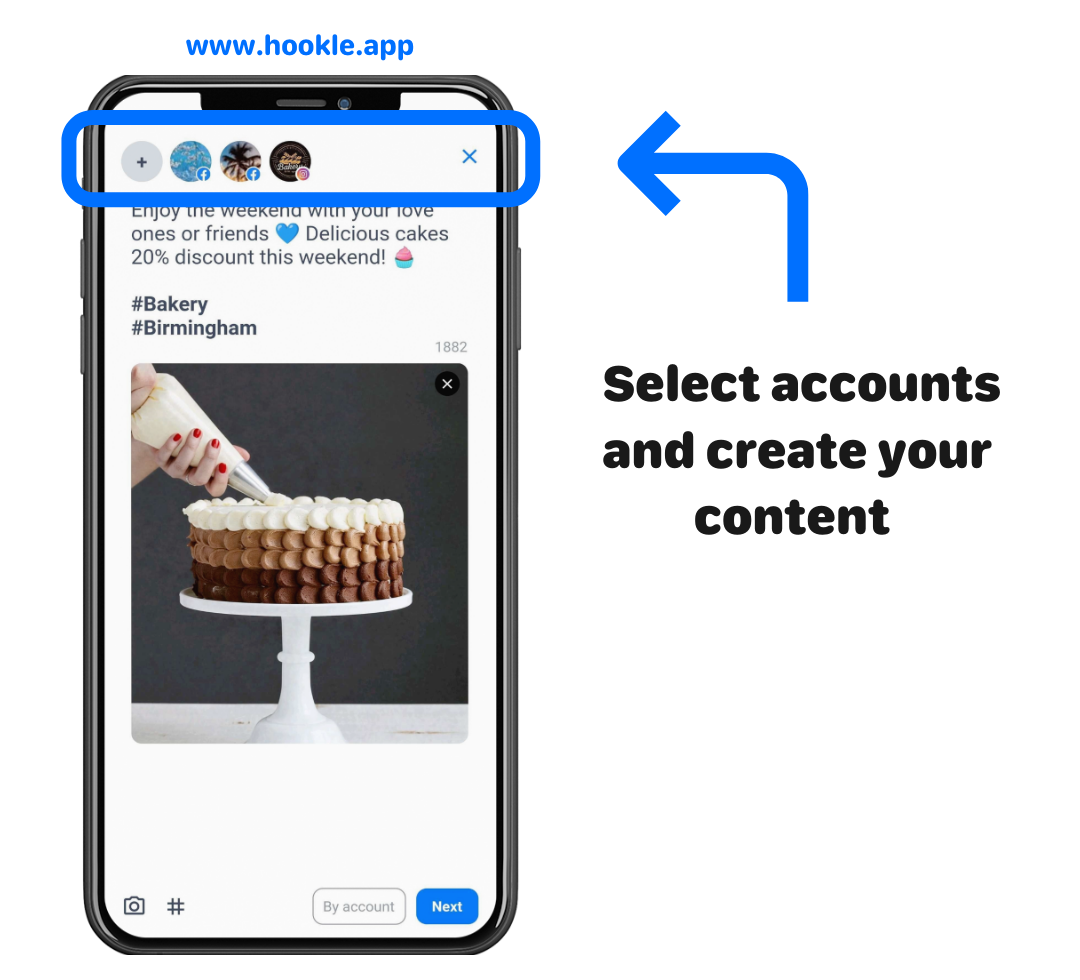 Open the Hookle and click blue "+" in the bottom navigation bar to create a post. Or you can choose a drafted post. Select social media channel(s). The content in the New post view is by default selected to be published to your last selected social account(s).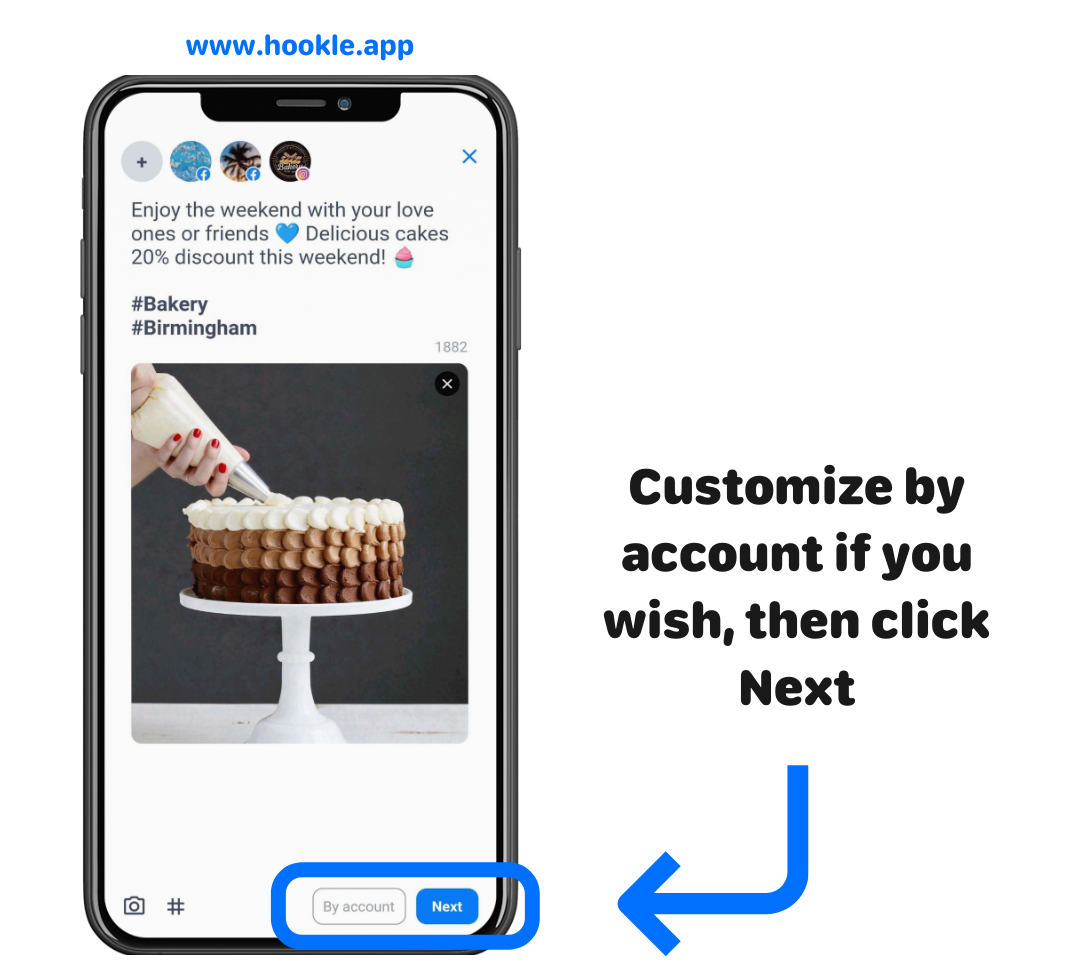 Customize your content per channel by selecting By account and add the last used hashtags if you wish. Then click Next to select how you want the post to be published.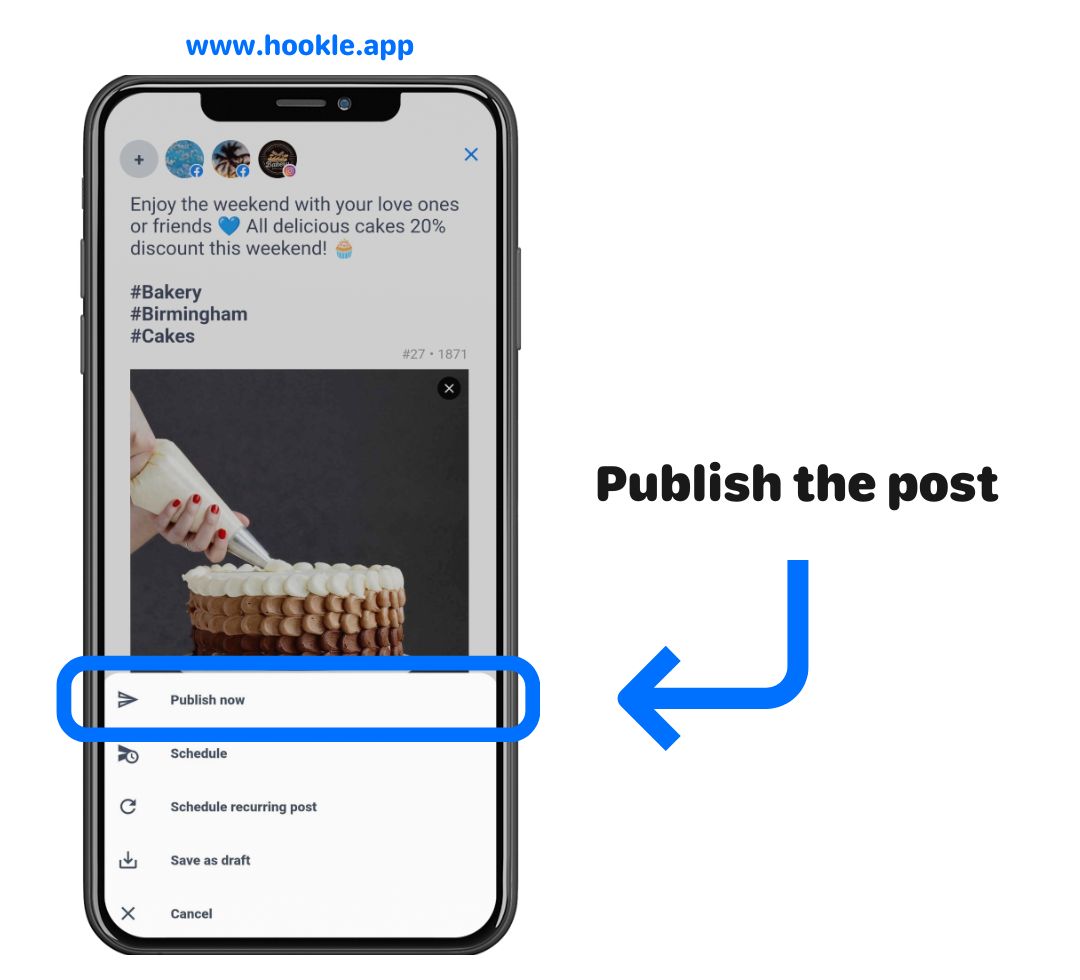 Select Publish now and your message is sent to all the selected social channels at once. If you want to schedule, see the instructions for scheduling or scheduling recurring posts with Hookle.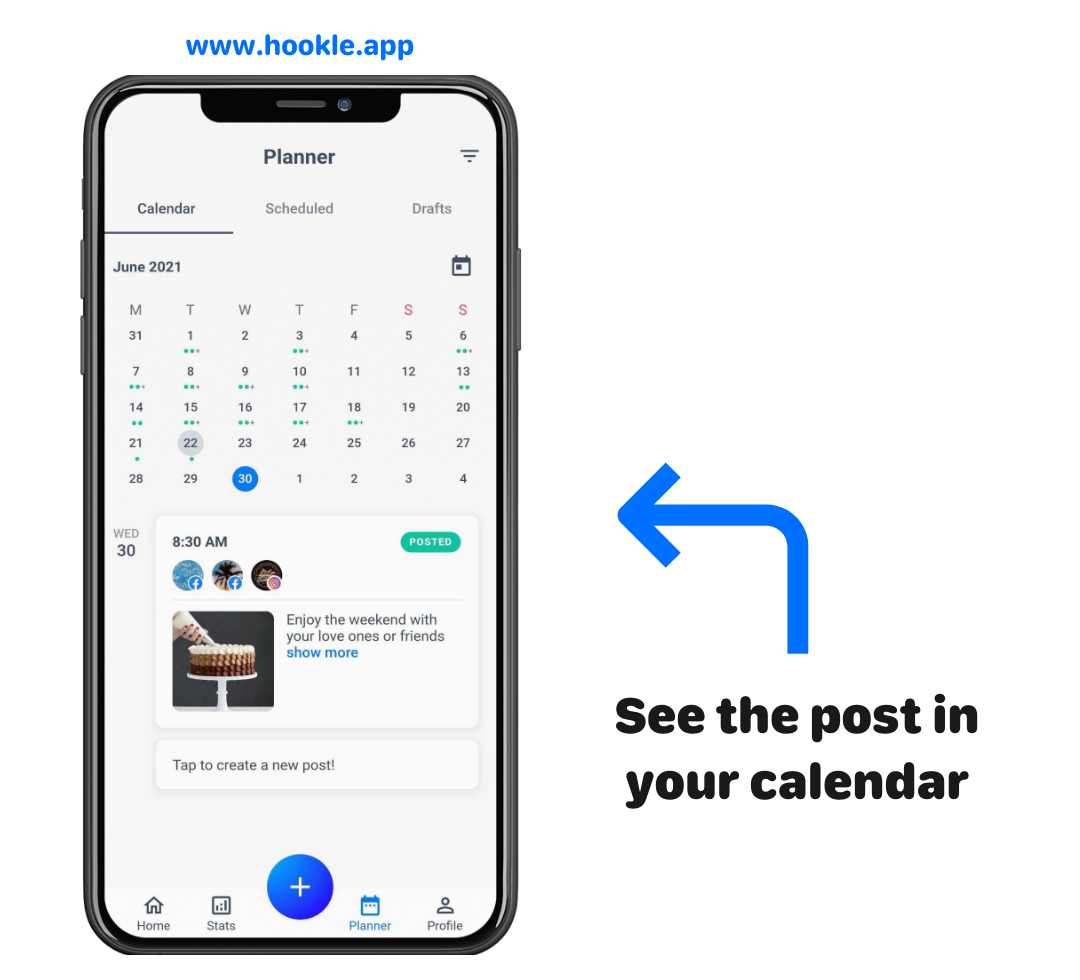 You can view your published posts on your calendar and timeline.