You can manage connected social accounts, your Hookle account, and more in the Settings view.
Settings view
To find Settings, open your Hookle and click Settings in the bottom right of your dashboard.

The Settings comes with the following features
1. Manage social accounts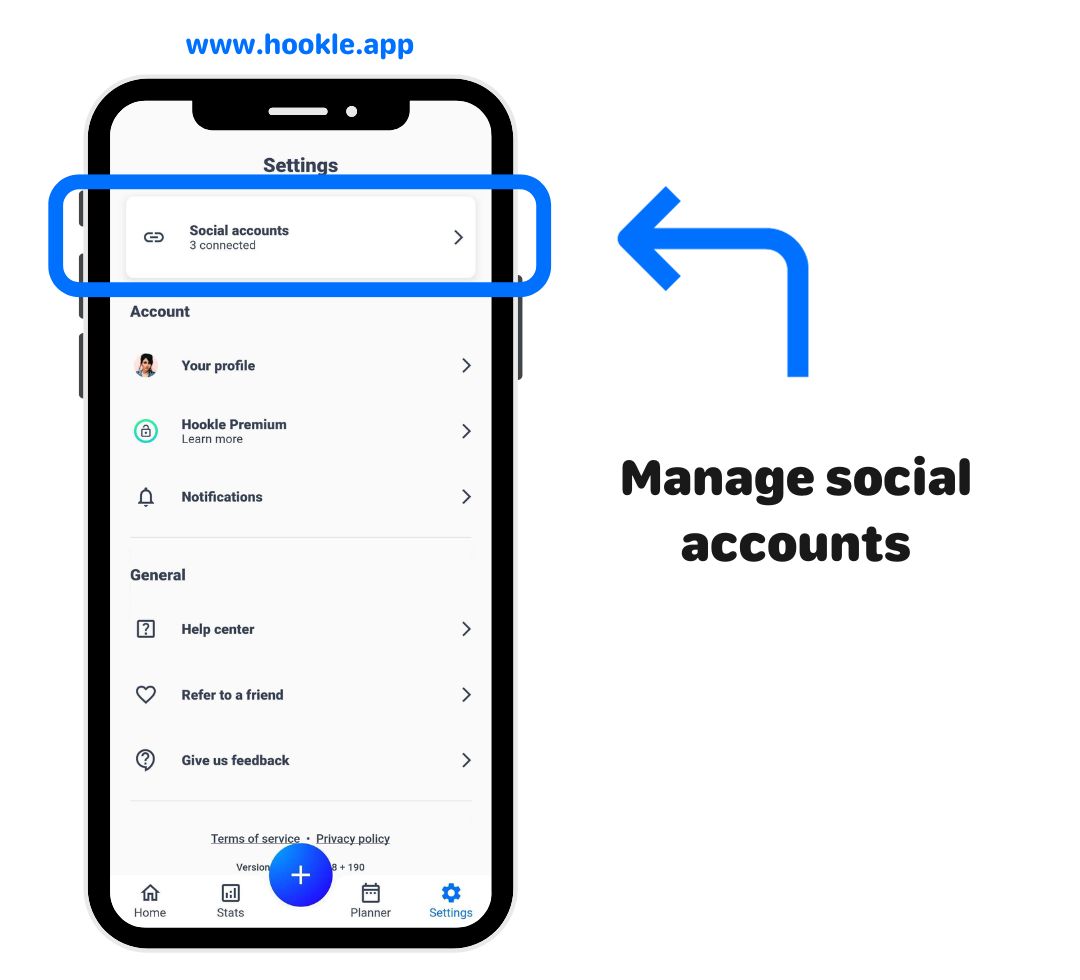 Here you can manage your connected social accounts. Connect new social media accounts, disconnect and manage them (e.g. by reconnecting accounts, and verifying your Google Business Profile).
2. Manage profile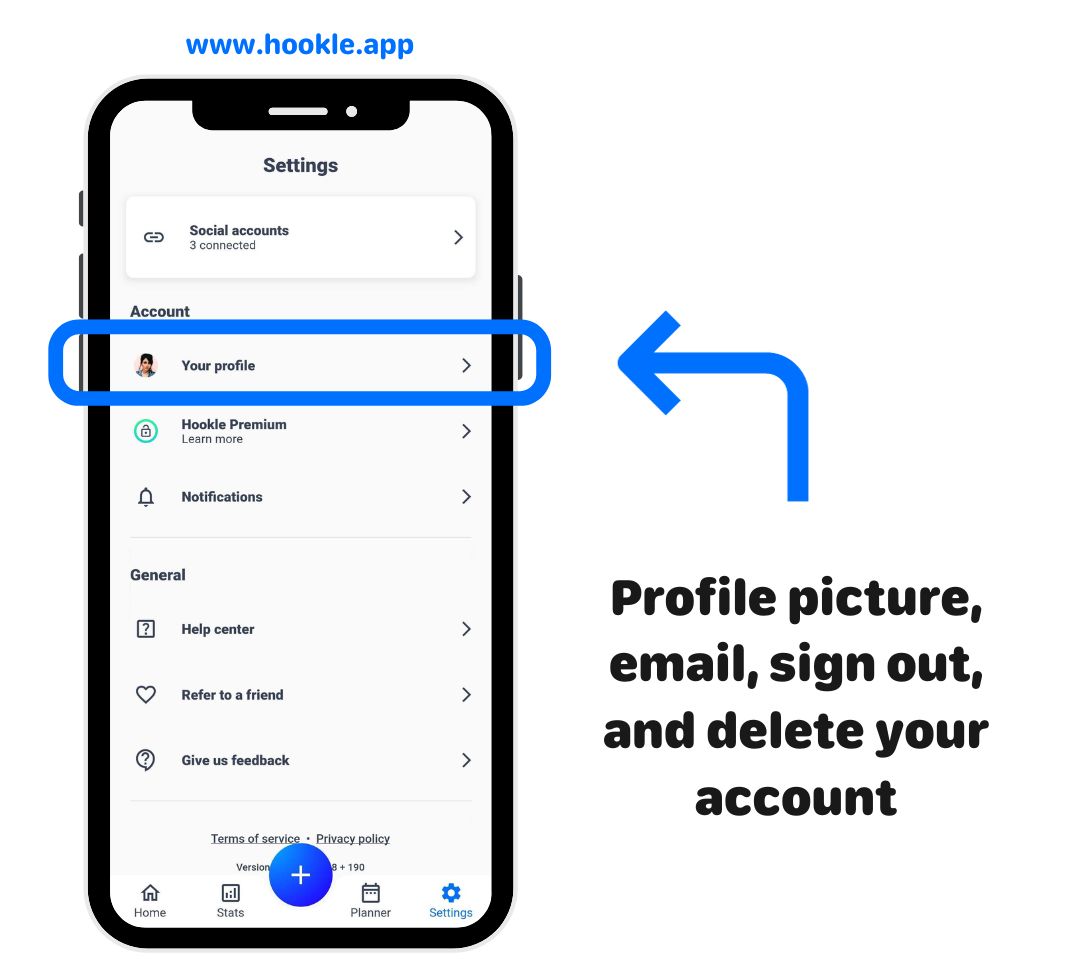 Click Your profile to open the Profile view. The profile picture is fetched from your social network (if you used social signup) at the same time you created your Hookle account. No profile picture is shown if you signed up with an email address or if there is no picture available. Verify your email in the Profile view if you haven't done it yet.
In the profile, you can manage your Hookle account, sign out, and delete your Hookle account.
3. Price plans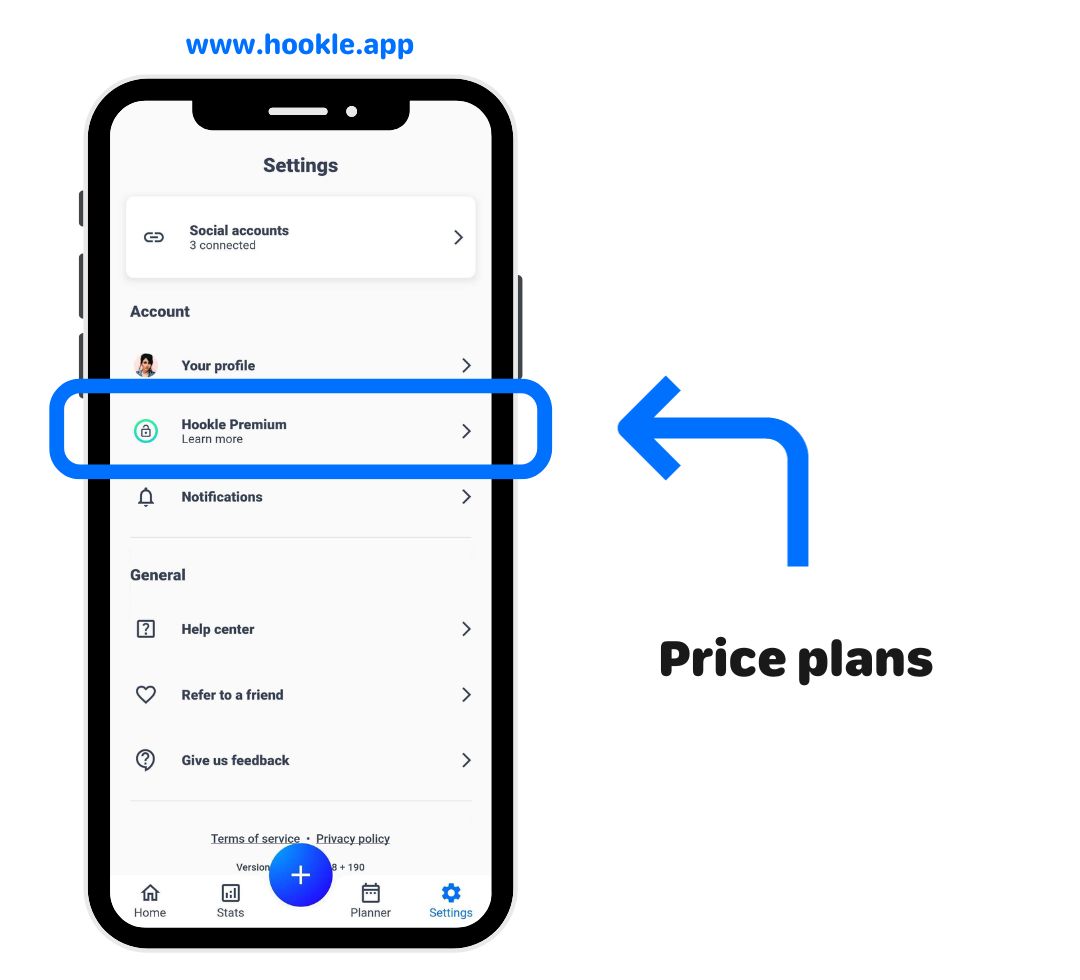 Find pricing and features by clicking Hookle Premium. See more information on Premium. If you're already subscribed to a plan, you can manage your subscription here.
4. Notifications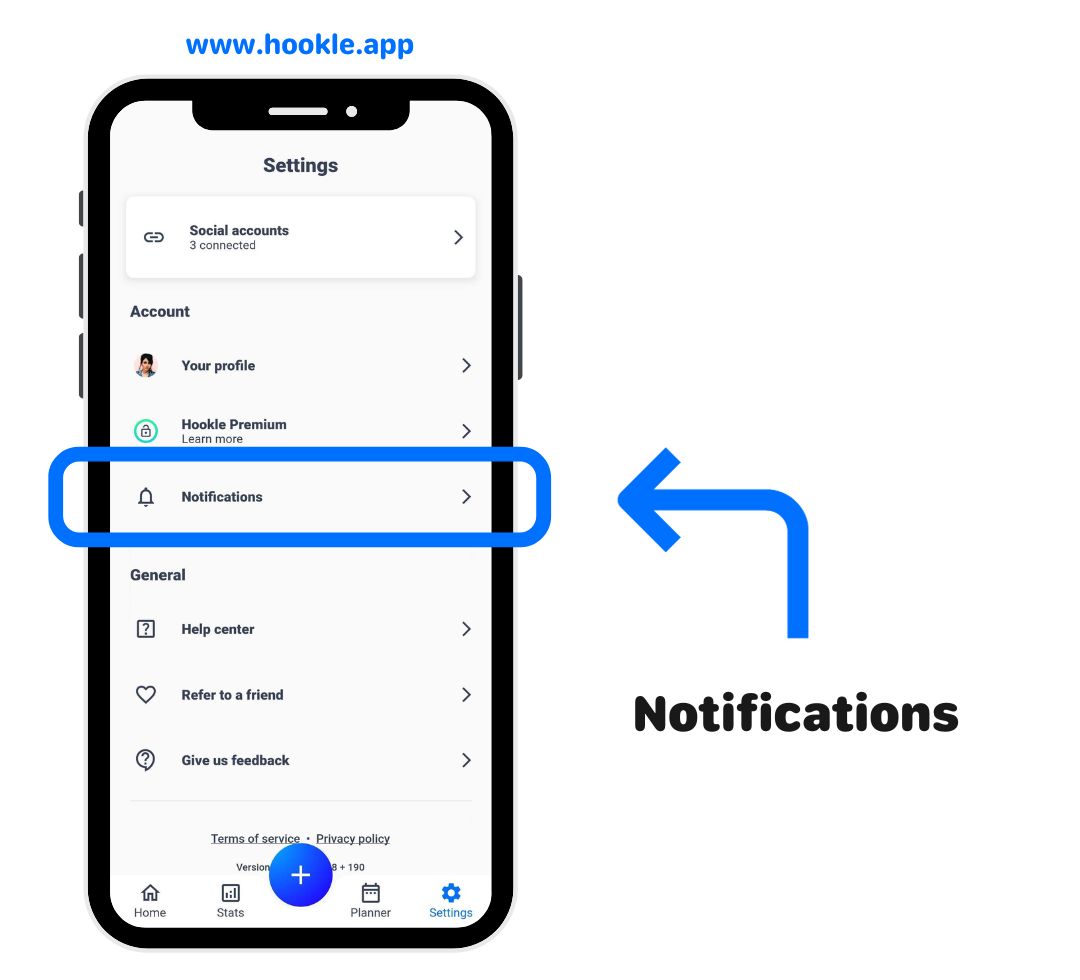 Notifications are a great way to enhance the way you use Hookle and keep your social media active.
5. Support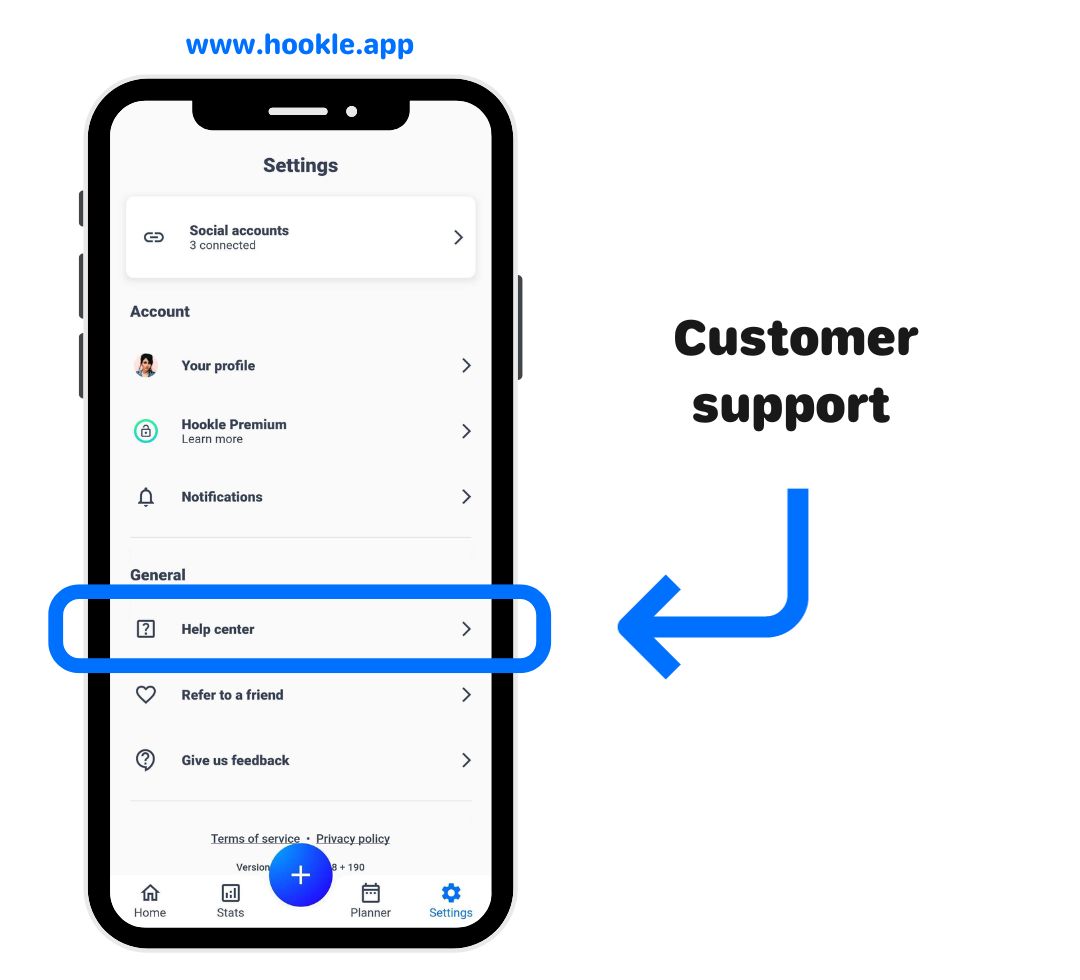 In Help Center, you will find guides and instructions on how to use Hookle. You can also contact us in the center.
6. Refer Hookle to friends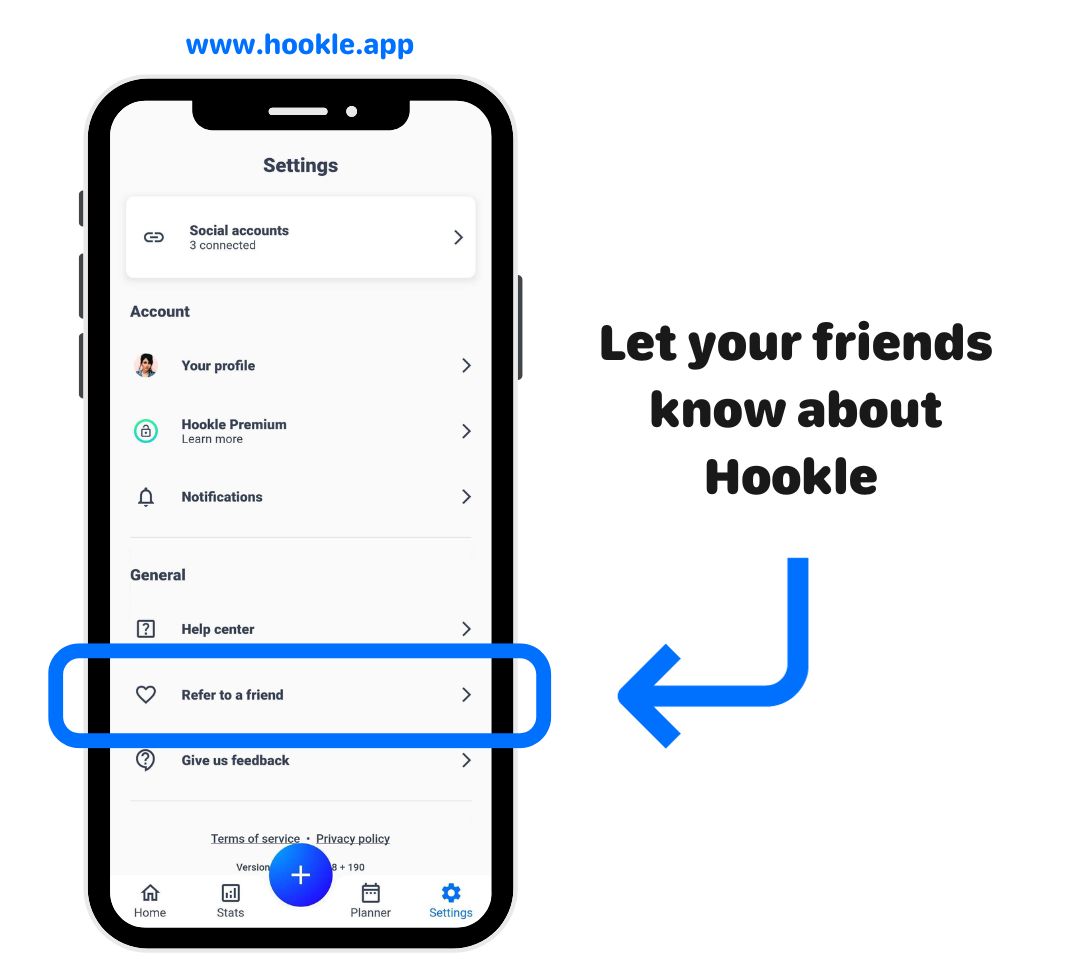 Refer Hookle to all your friends and fellow entrepreneurs!
7. Give feedback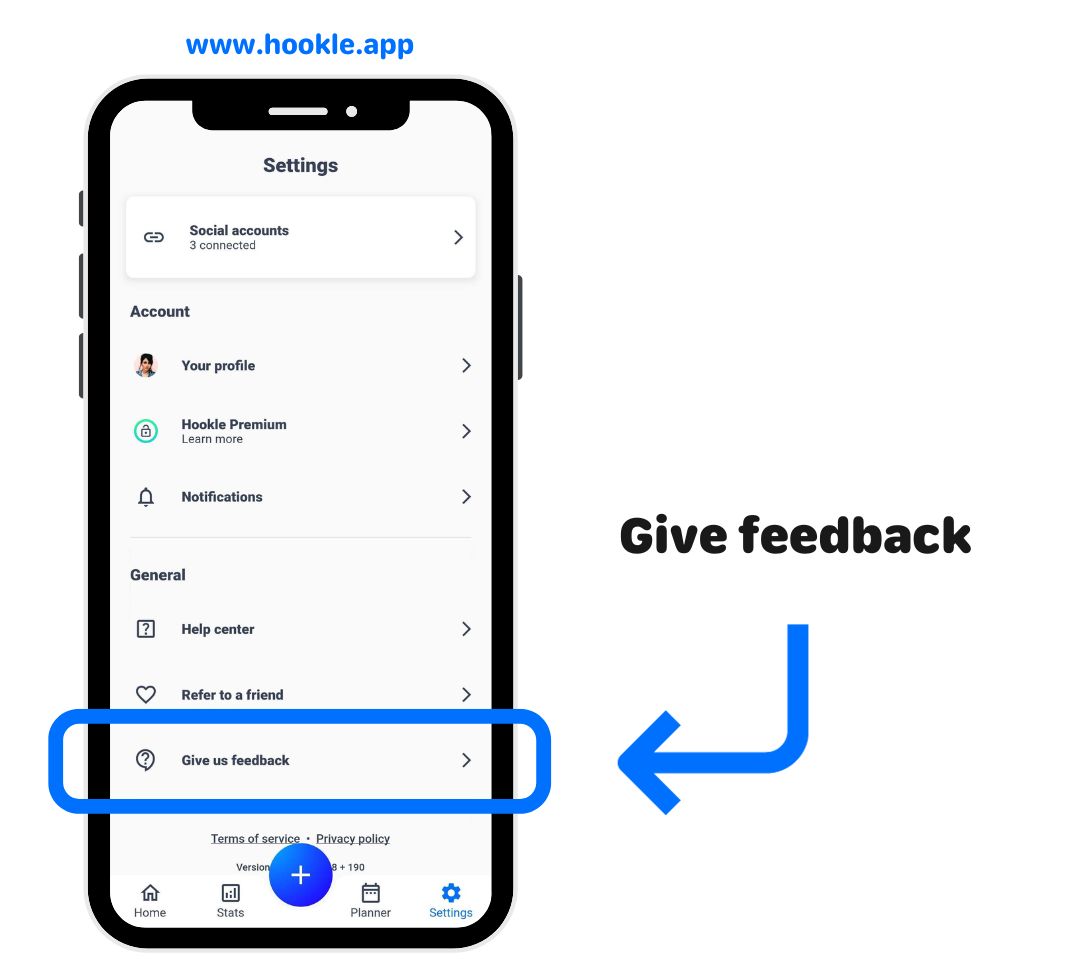 8. App version, Terms and Privacy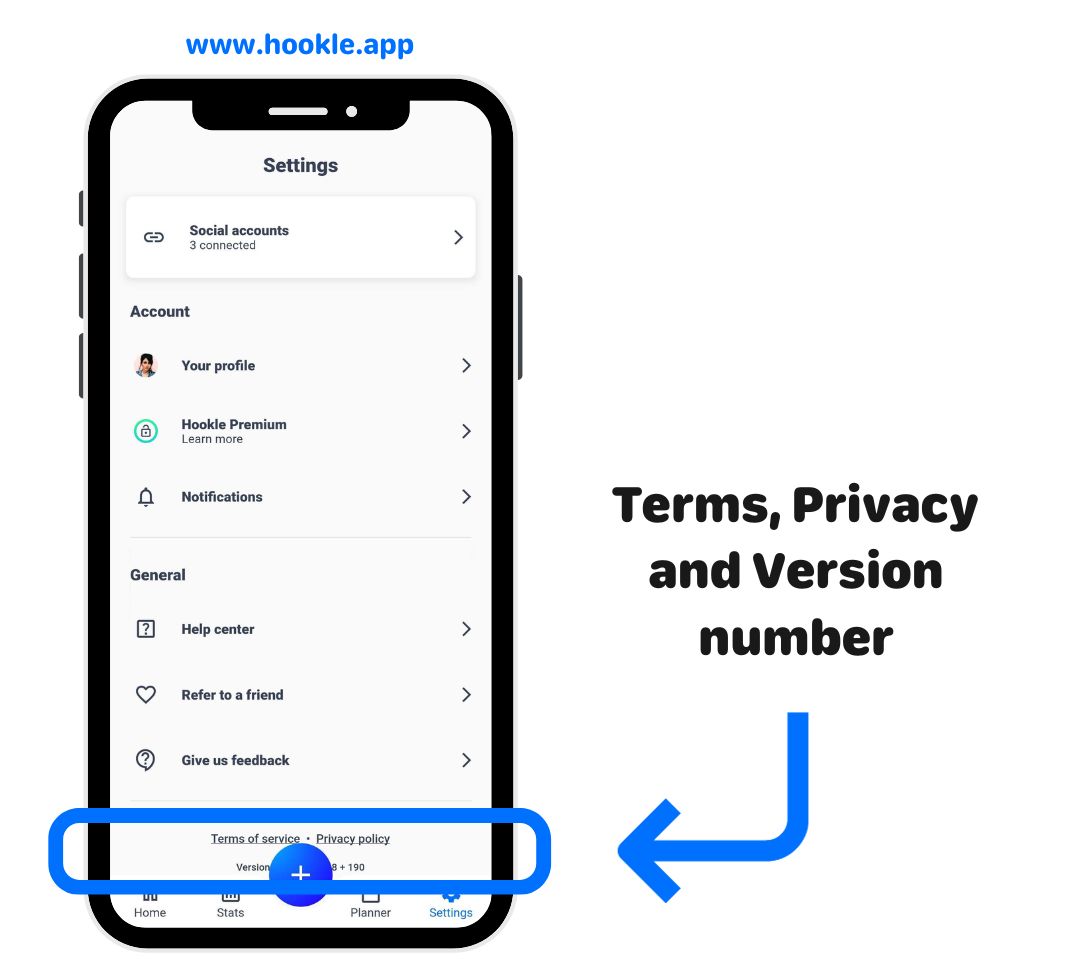 Find here the latest Terms of Service and Privacy policy for the correct use of the Hookle app. The current app version is at the bottom of the Profile view.