Pinterest has limitations on how insights are available for your pins and boards. Currently, it's not possible to see insights in Pinterest post detail or for Pinterest boards in Stats view.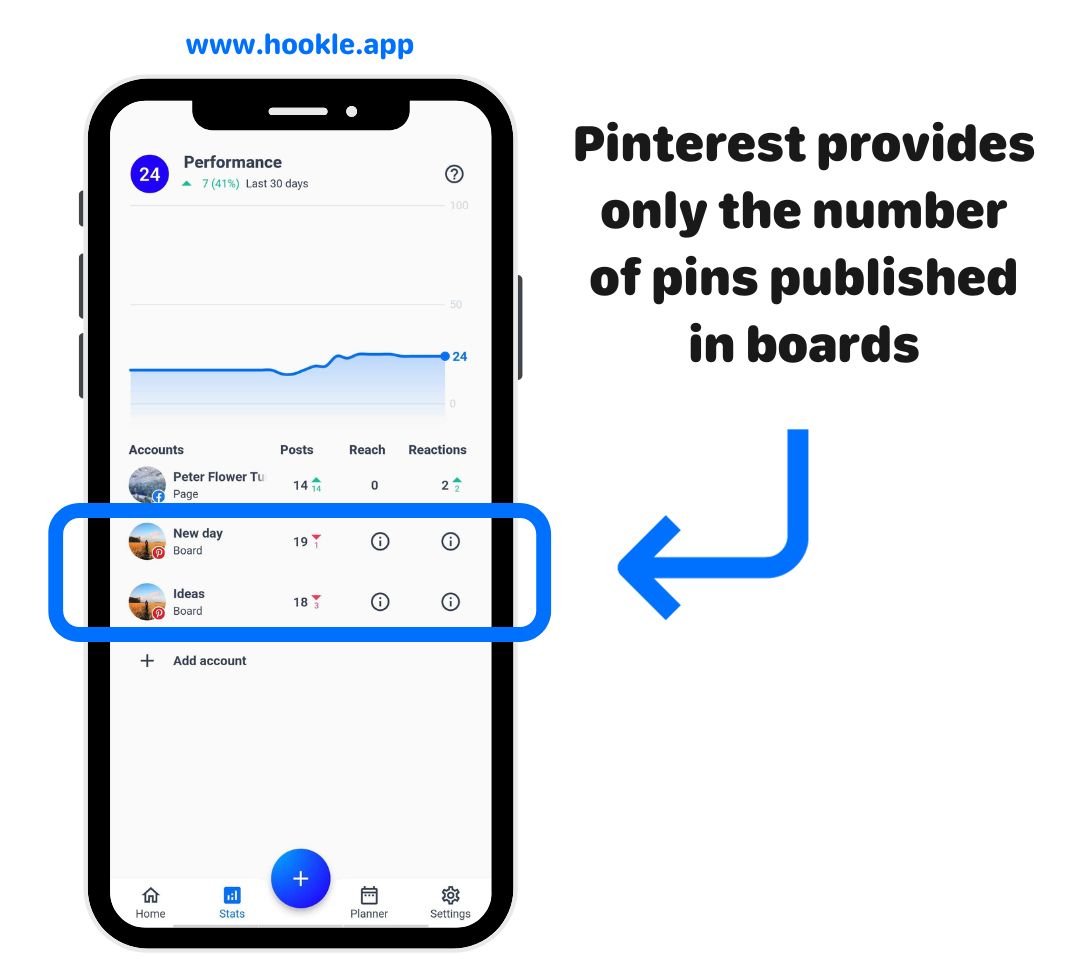 Currently, there are limitations to Pinterest providing insights (reach & reactions) in boards for 3rd party apps such as Hookle. Thus, you can see only the number of published pins on Pinterest boards in the Stats view.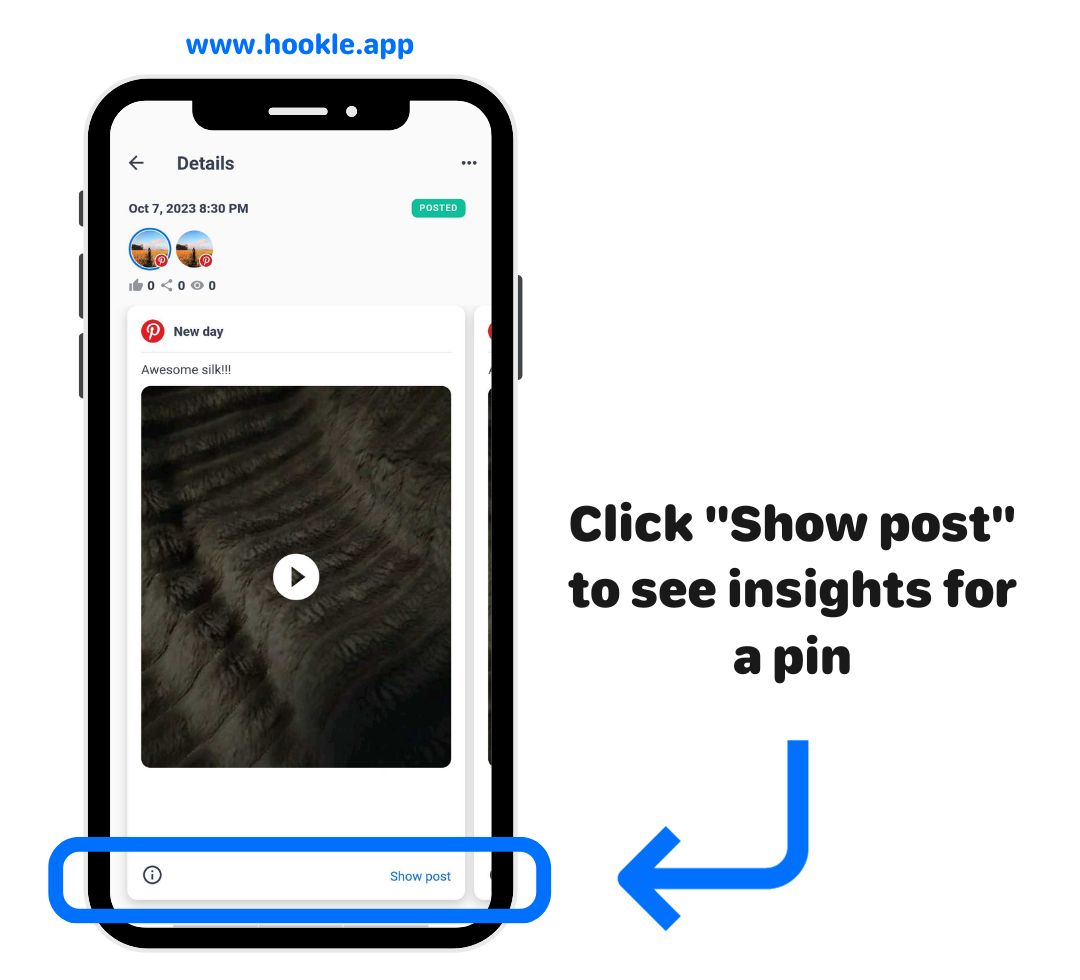 Due to Pinterest limitations, you cannot see insights for a pin in the Post details view. However, you can see insights for a pin by clicking the Show post feature in the Post details view (make sure you're logged in to Pinterest in your browser/Pinterest app).
Is your Pinterest connection alive?
Unfortunately, sometimes (typically due to security reasons) the connection to your Pinterest board expires, and thus the number of pins for a board is not visible anymore. To fix that, try to reconnect the account.