Creating stories is a great way to get more attention to your social media content. Stories are currently limited to Instagram, so please connect an account if not done already.
Shortcuts
Publish with ease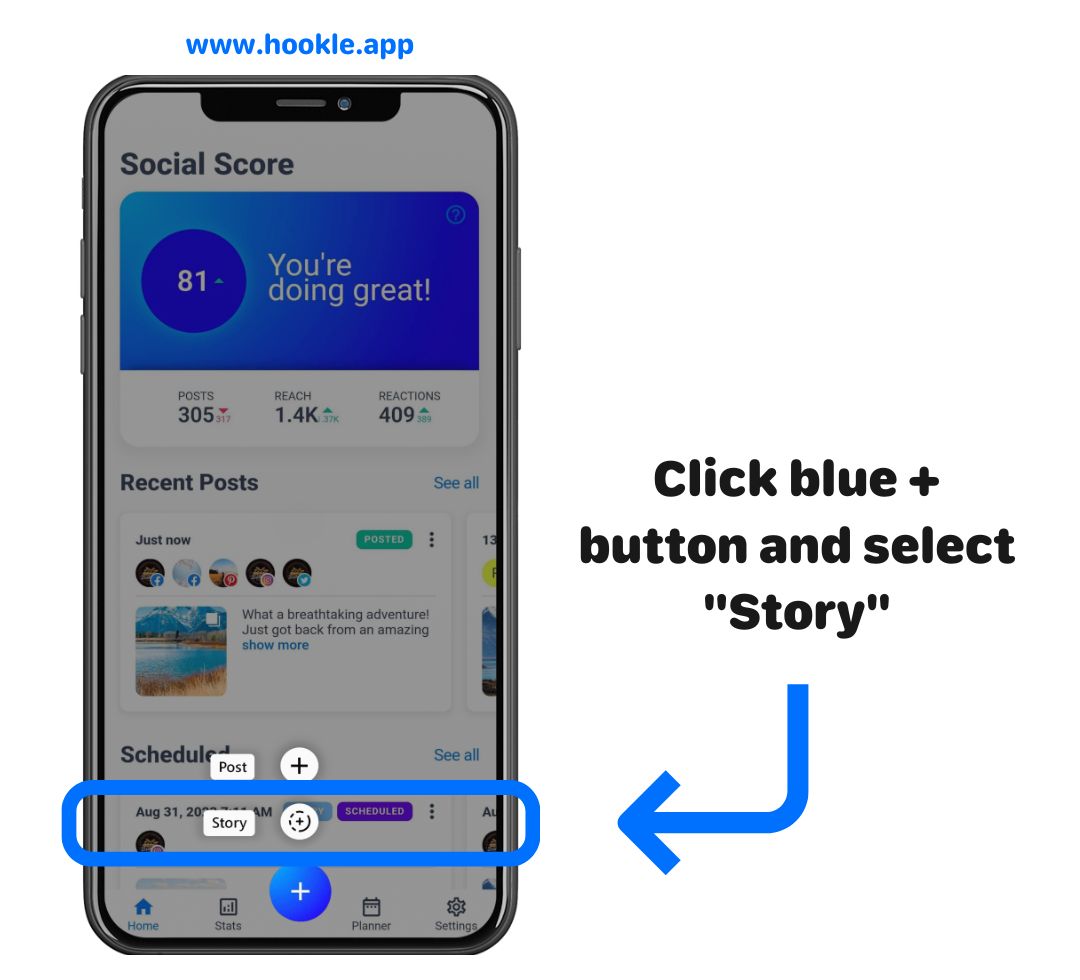 Simply click the blue + button and select Story to get started. You can create a story on any view where the blue button is visible in the bottom navigation bar.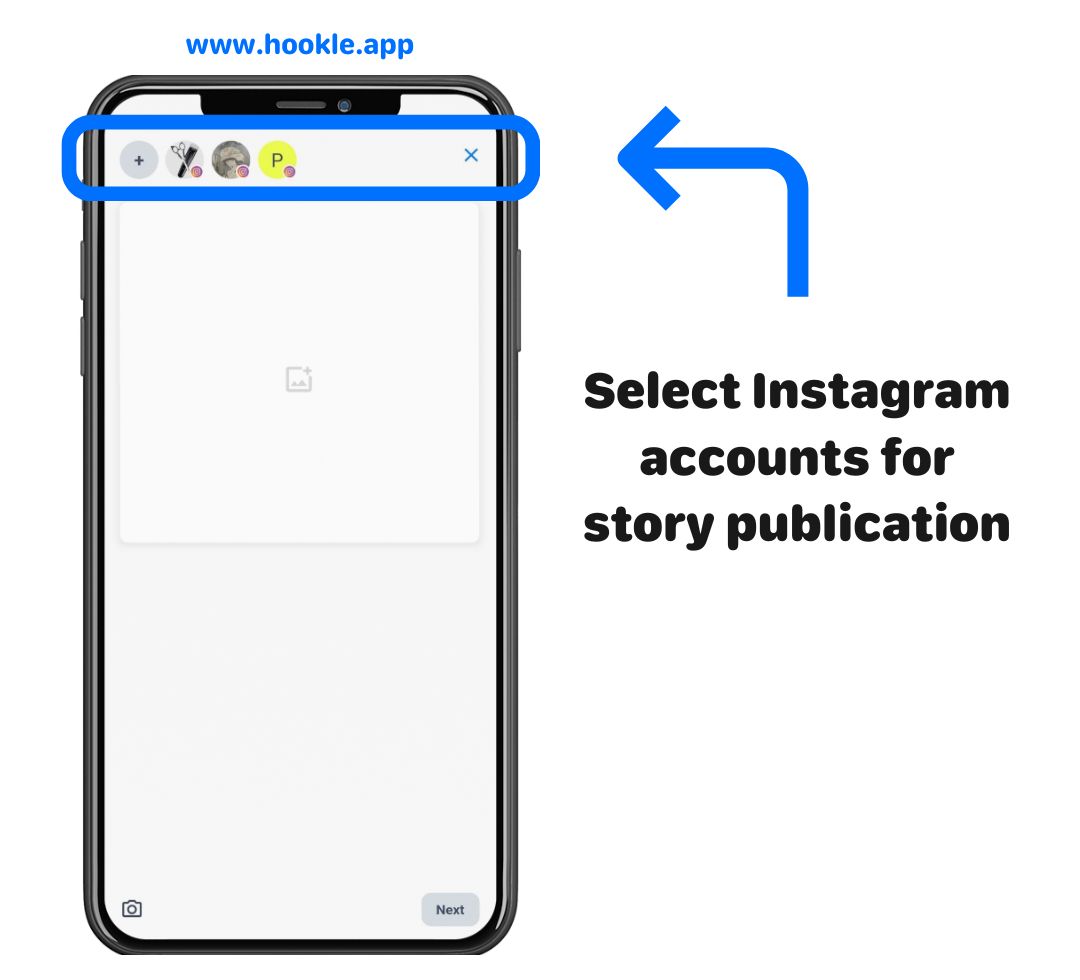 Choose the Instagram account(s) for story publication.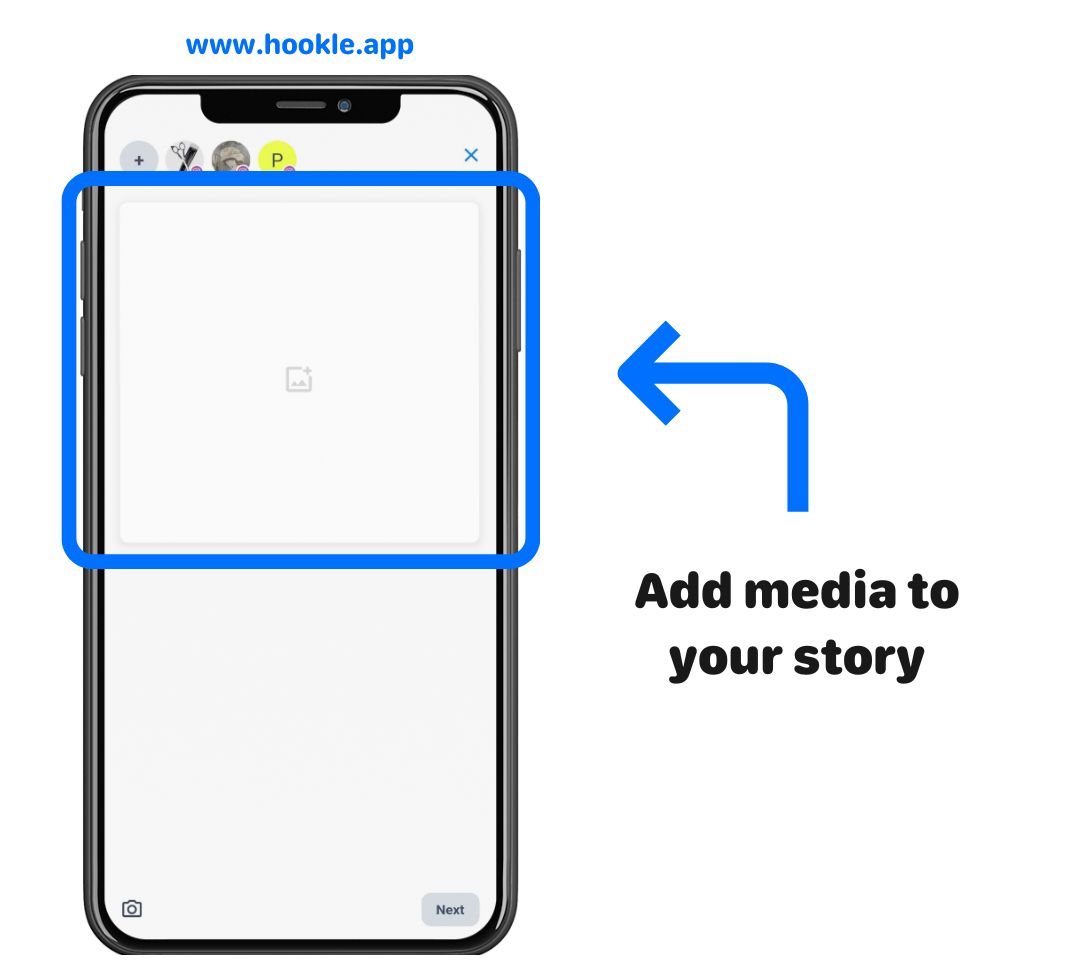 Create your story by adding the media (picture/video), taking a picture, or recording a video.
Click NEXT to publish, schedule or save the story as a draft. See more information for the schedule recurring feature.
You are done! Your story is indicated with a light blue STORY label.
Editing stories
Currently, story editing within Hookle is not available. The easiest ways to edit stories (adding stickers, text, styles, etc.) are probably with your device's photo/video editor or with the Instagram app.
Once you've created and edited your story on the Instagram app, save it and proceed to schedule it within the Hookle app.
Some limitations
There are some limitations when it comes to working with stories:
Currently, you can publish stories to Instagram only with Hookle
Currently, you can't edit stories within Hookle. Learn how to edit stories.
You can add/publish one story at a time. If you need to create a storyboard, you can always schedule many different stories after each other with Hookle.
Due to Instagram limitations, stories that are scheduled can't include audio, unless it's your original audio.
If you've selected multiple Instagram accounts for your story, you cannot include distinct stories within the same story post.
The minimum length of the story post video is 3 seconds.
You can't directly share media to Hookle stories from your gallery/drive. Instead, use the media picker in Hookle's story post view to add your desired photos and videos.
Tips and examples
Find here tips and examples while working with stories:
Use a bit of time for planning stories. The storyboard is a great way to easily create a nice and engaging story
Share a simple story after publishing a new blog article