Shortcuts
1. Why the TikTok post failed?
Please check you are online - publishing posts need an internet connection.
Unfortunately, sometimes the connection to your TikTok account expires or is revoked due to the security measures by TikTok. Thus you cannot publish posts anymore. To fix that, please reconnect the account if needed.
The post may also fail if you've posted more than 25 times within a 24-hour period, as this exceeds the daily posting limit.
2. How do I connect TikTok to Hookle?
See instructions here.
3. Cannot connect your TikTok account?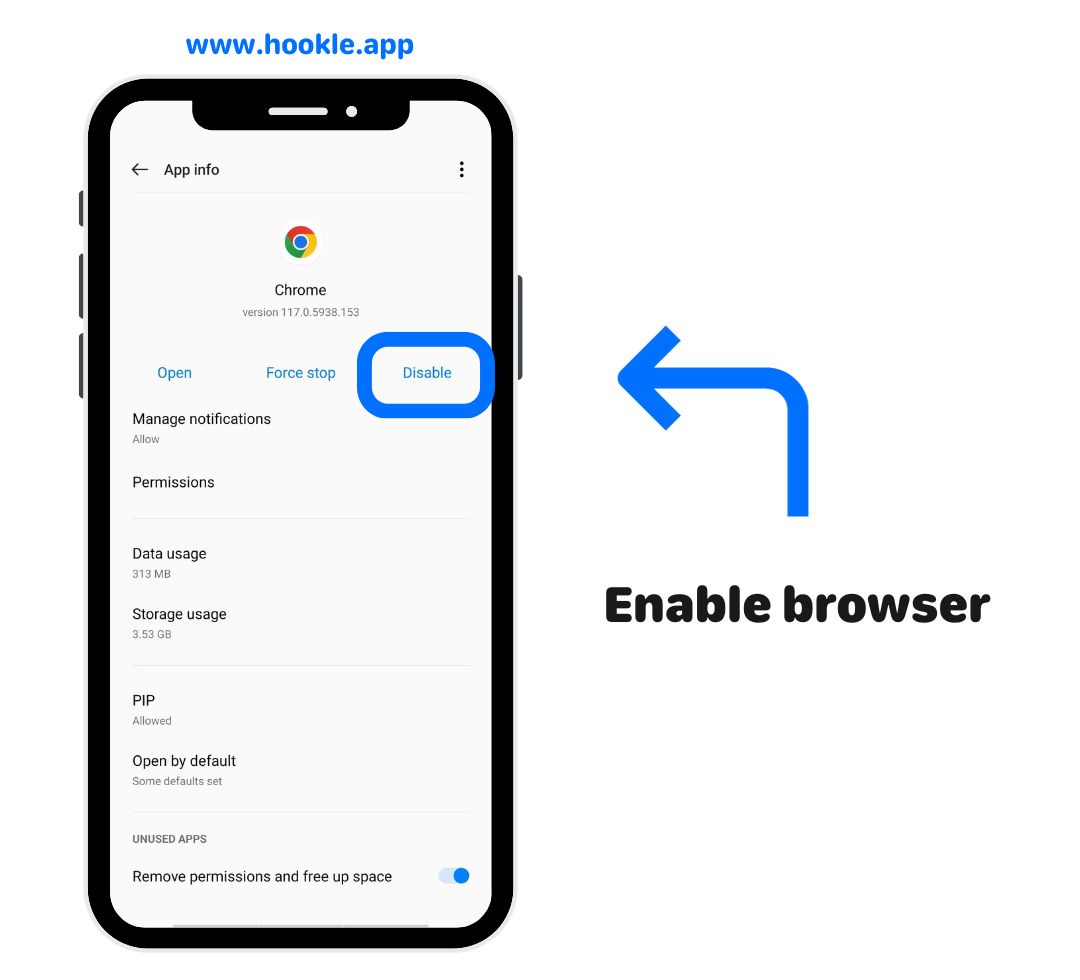 For security reasons, TikTok won't let connections if your browser is disabled. If it's disabled, you will get a 'Disallowed User-Agent' error. To fix this, enable the browser on your phone: Settings-> Apps -> Chrome -> Enable.
Note! If you're using Firefox as your browser, please switch to another browser like Chrome to successfully connect to TikTok. There's a known bug in Firefox that's currently preventing TikTok from being connected to Hookle.
4. Missing thumbnails on your TikTok when posted from Hookle?
Currently, there's a bug on TikTok that causes thumbnails to be missing from your grid view for posts published by third-party apps like Hookle. However, your followers and audience will still see all thumbnails, and everything is functioning as usual.
We are actively working in collaboration with TikTok to help resolve this issue promptly. We apologize for any inconvenience this may have caused.
5. Why I cannot see TikTok Stats or Posts in Hookle?
Currently, TikTok insights are unavailable for your TikTok posts and within the Stats view.
Contact us in case you still need help.