Find 3 million free high-quality and royalty-free Unsplash images available while you create content with Hookle.
To use Unsplash images: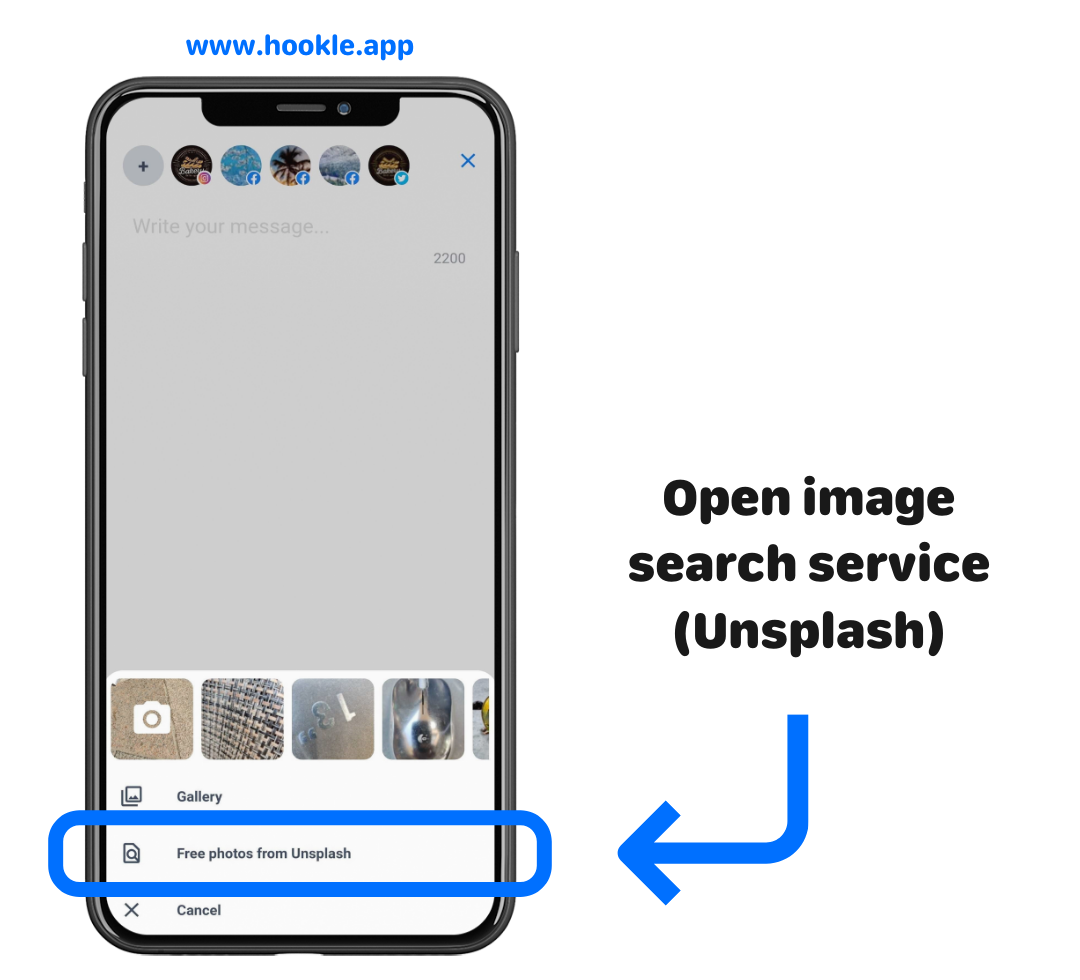 Click Camera->Free photos from Unsplash to search for images in New Post view.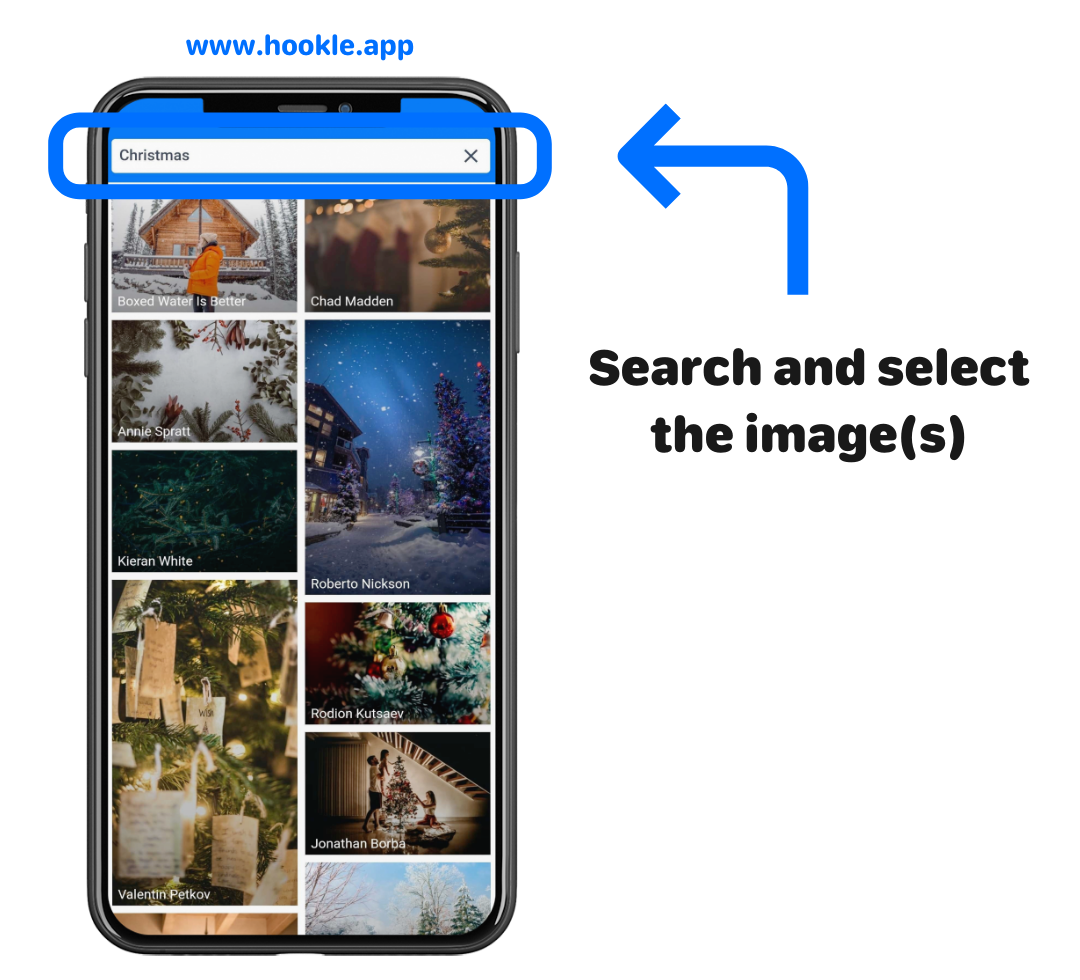 Search and select an image. You can also search with a combination of words. To select many, long-press a picture to choose up to 9 images. Note, that for multiple images you need a Hookle Premium subscription.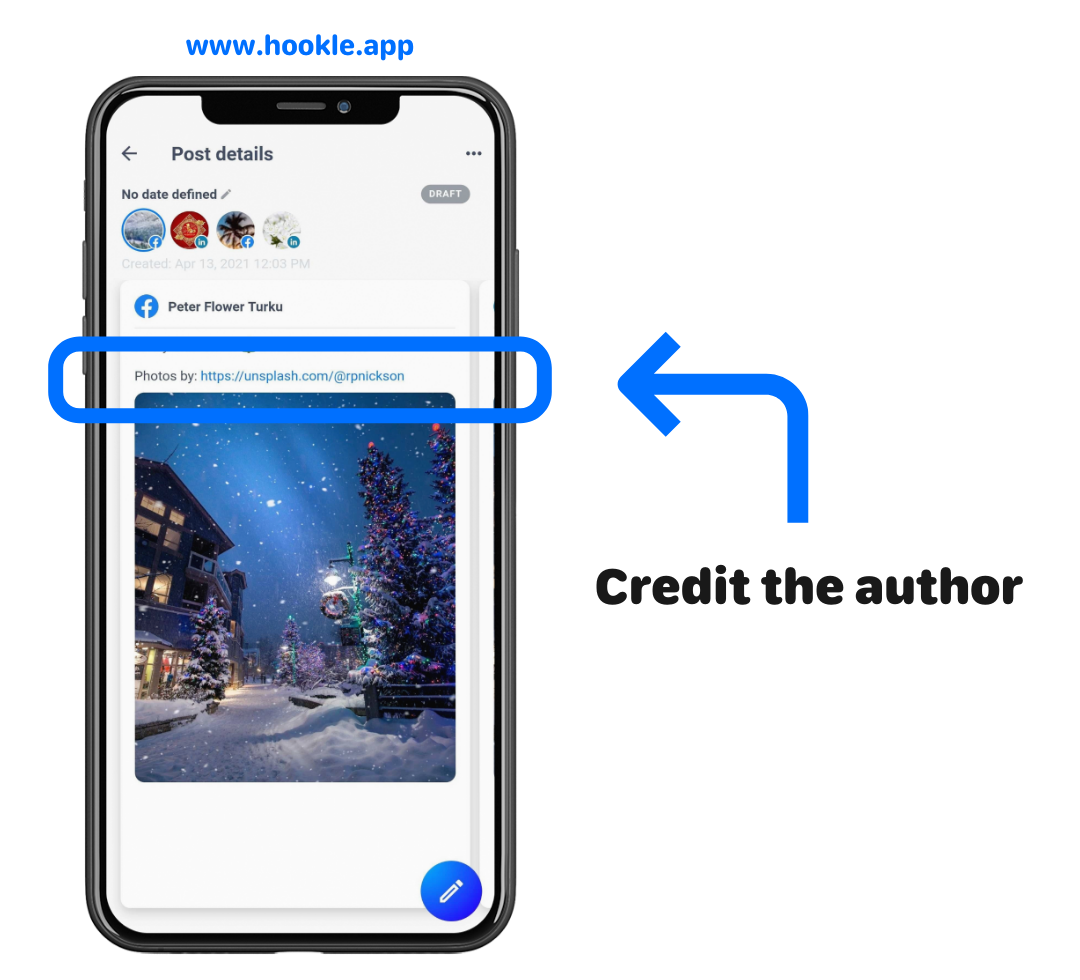 Credit the author. To make it easy for you, the credits will always be added automatically on the New Post view when you add the image. Crediting is optional, but we strongly encourage you to credit authors as they have done an amazing job for these millions of free high-quality images.
Tips to use Unsplash images
Create easily scheduled or drafted posts with images in your calendar, when planning your monthly or yearly postings. Just search for images according to the keyword, theme, etc and add them in your drafted posts. Take a look at an example of Christmas greetings above drafted for December 24th at 9 am (picture 3).
Pictures are important. Now there is no need to save any post without pictures anymore. You will certainly find a picture easily for anything from Hookle's Unsplash image service.
Don't see the Unsplash link on your Hookle? Update your Hookle app to get the latest features!