Before you connect
To be able to see insights and publish to a Group you need to be Admin of that specific Group. Make sure that you have an Admin role for the Facebook group. Learn more about Facebook Group Management for Admins.
Additionally, you need to add and authorize Hookle to the Group as an App on your computer (Facebook does not support the flow on Facebook mobile).
Follow these steps to add and authorize Hookle:
Open facebook.com on your computer
Go to Groups -> Select the Group -> Settings -> Manage Advanced Settings -> Apps
Click edit (pen icon) -> Add App -> Search Hookle -> Add
You are done!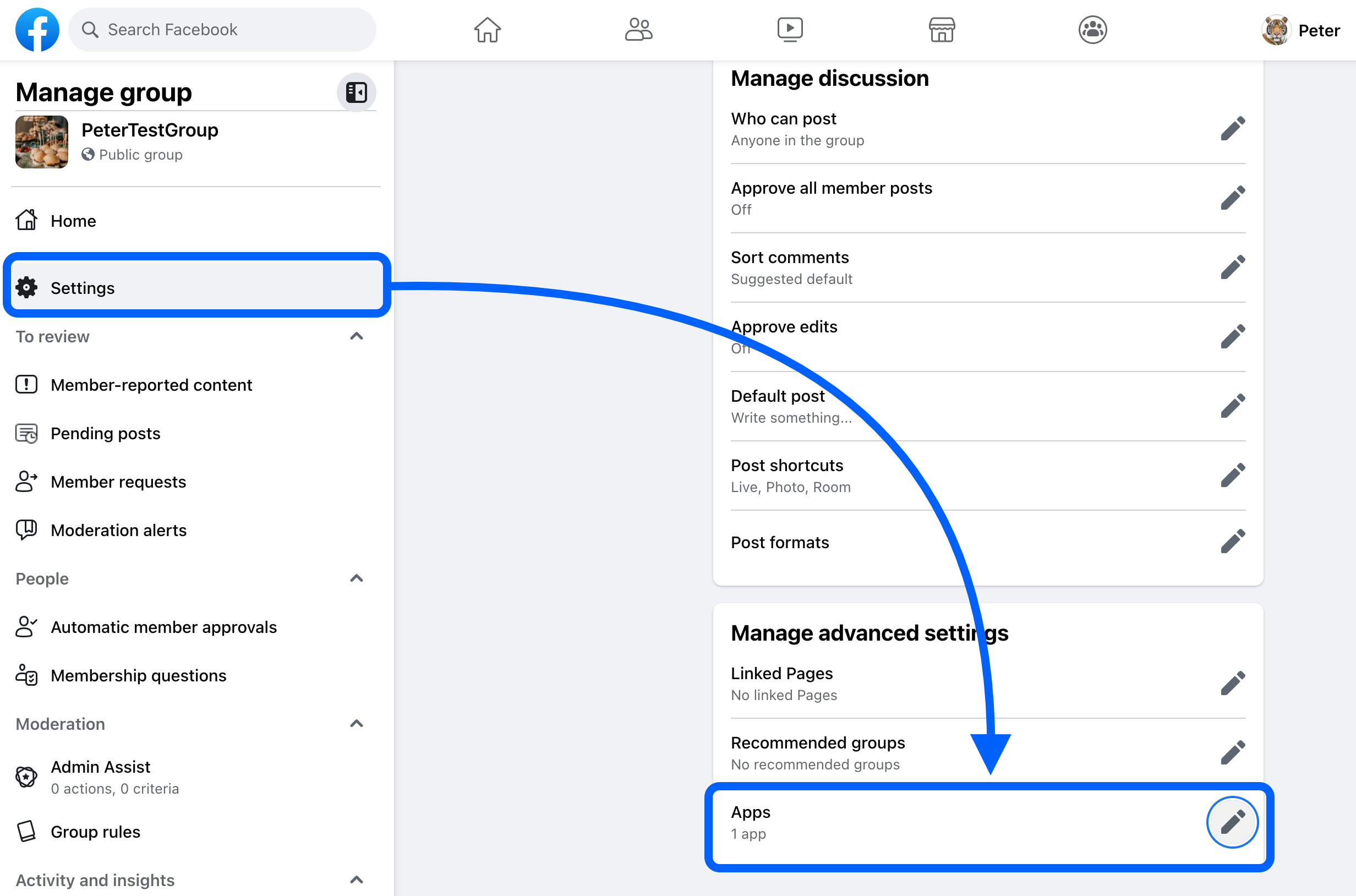 You might need to reconnect the Facebook Group in Hookle to see statistics.
Connect the Facebook Group
Facebook Group is connected similarly as Facebook Page.
Note that posts of a Facebook Group, that were published outside of Hookle will not be shown in Hookle. Thus, you cannot see insights either.