The recurring feature is a handy way to save time by setting posts and stories to be repeated automatically multiple times in the future.
Shortcuts
Schedule recurring posts & stories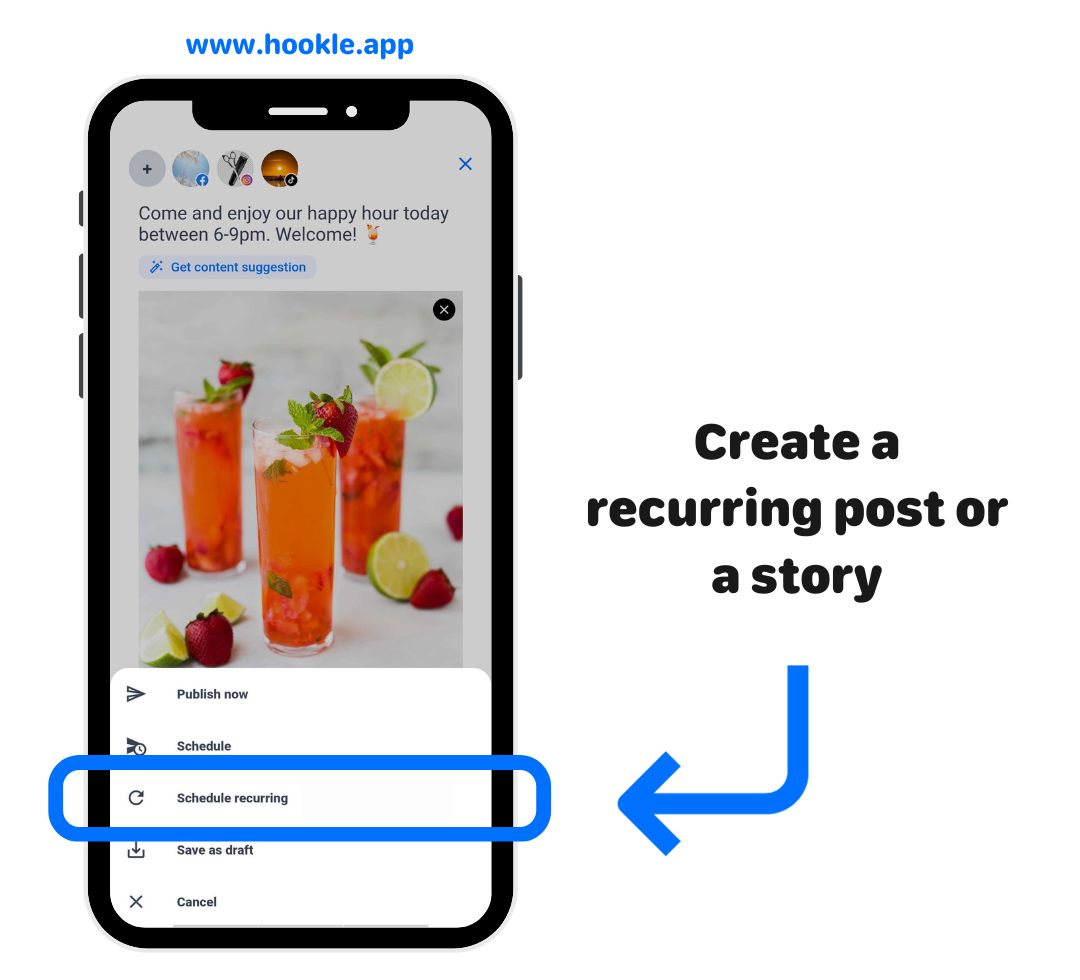 Compose your story or post normally. You can also use our AI features to generate an engaging post, the Smart content suggestion and Image suggestions. Then click Next -> Schedule recurring.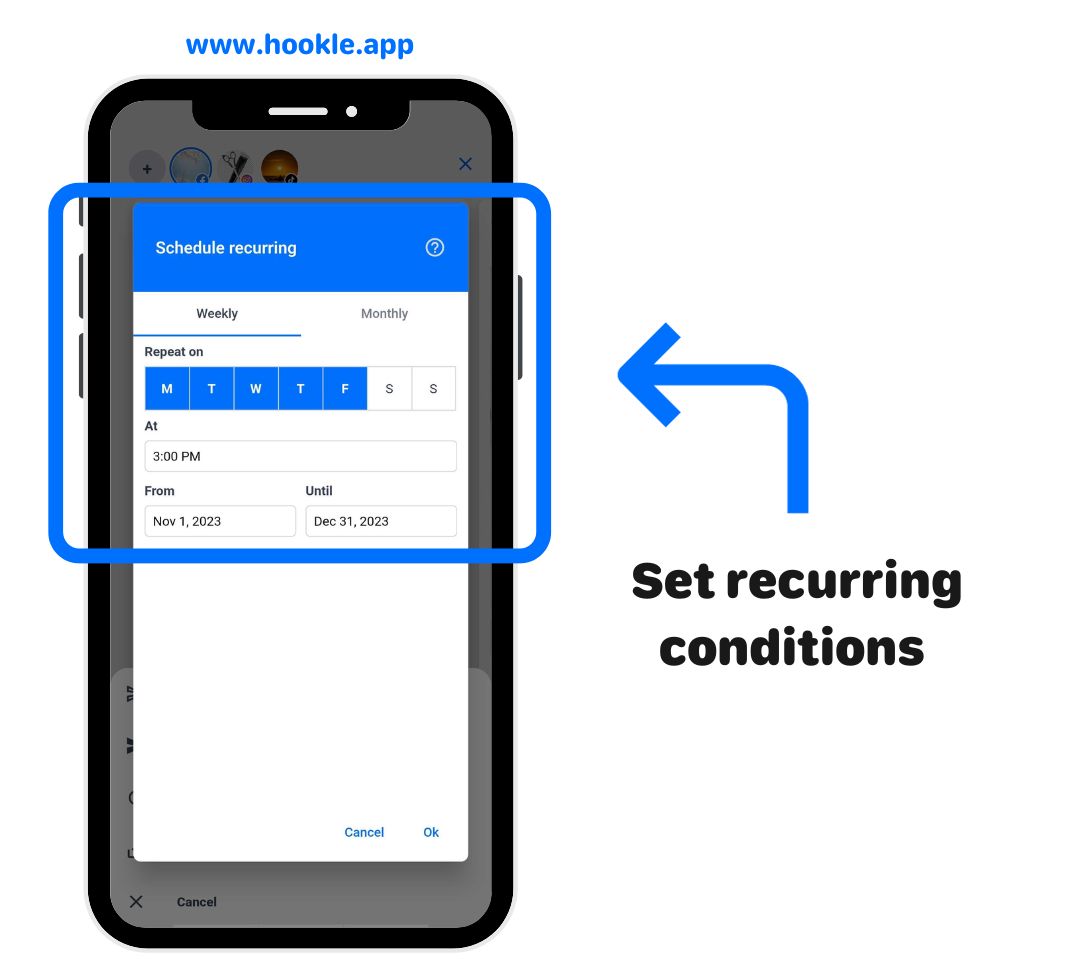 Set conditions for the post or story. How often it is repeated, and which days, time, and period. Then click OK.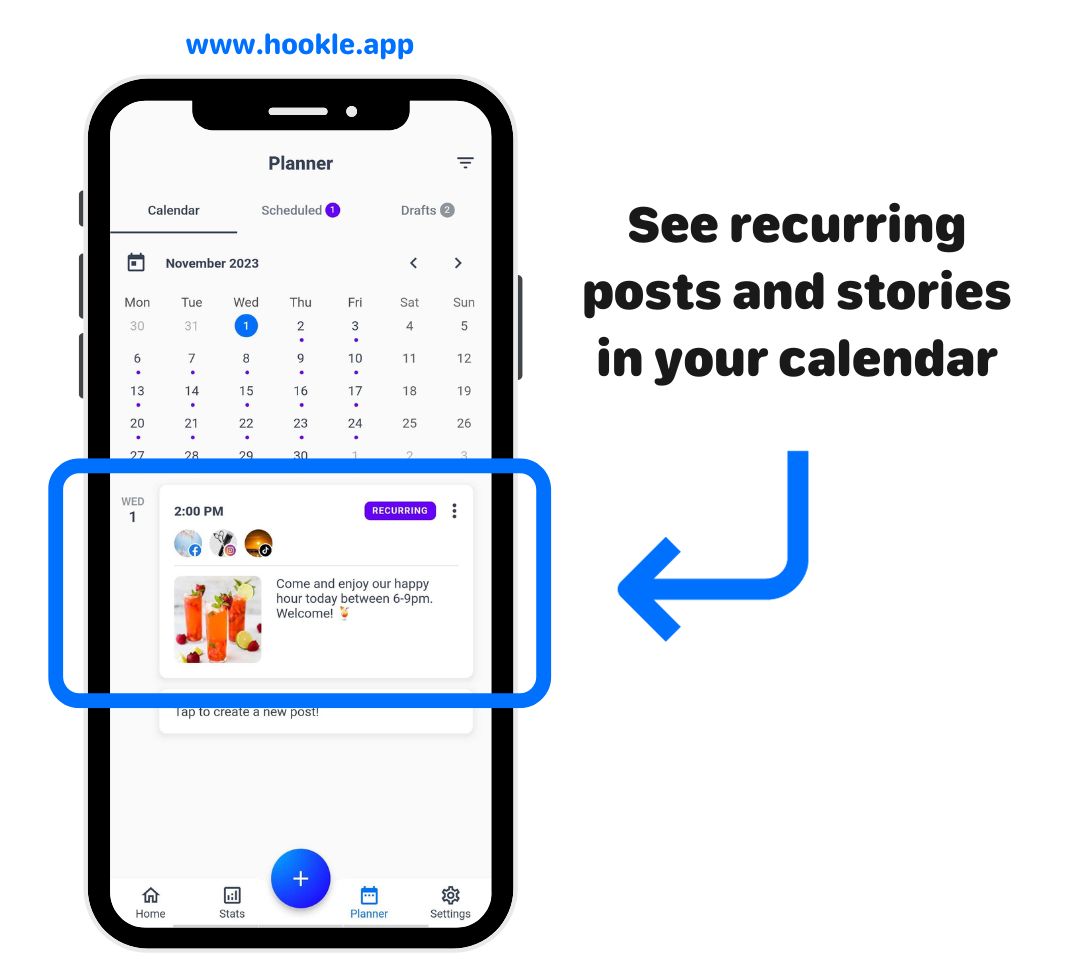 You're done! Now you can see recurring posts and stories conveniently in your Planner.
Modify recurring posts and stories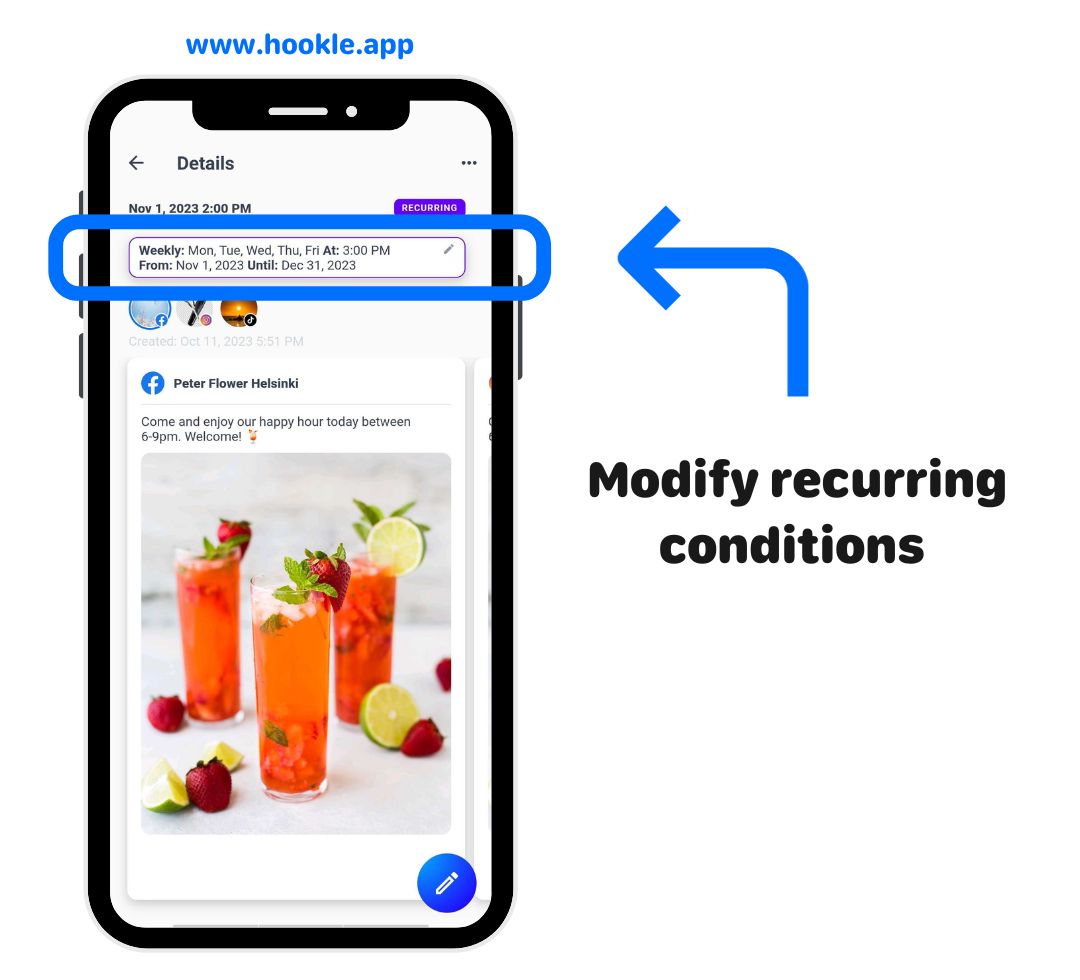 You can modify the recurring conditions and edit the post or story easily by opening the details view.
Some limitations
You can schedule up to 50 recurring posts at a time and have a scheduling period of up to 6 months for the future.
For posts recurring very seldom (once per quartal/year) we recommend using normal scheduling. For such posts use the copy-as-a-new-post feature to copy and schedule it later.
Due to Twitter limitations, recurring posts are not available for publishing on Twitter.
The recurring posts feature is available for Premium users only. Try Premium 14 days for free.
Tips for successful recurring posts
Recurring posts are a great way to engage your followers AND save time. It's an easy way to engage with your followers to give them something to expect every week, month, or special occasion.
Create recurring posts that reflect the spirit of your brand
Create different themes for your recurring post-campaign to make it more diverse. For example, create different recurring posts for each weekday in your 5-month daily happy hour campaign (i.e. five recurring posts). One recurring post every Monday for the next 5 months, Tuesday a bit different for the next 5 months, ... , and the last one every Friday for the next 5 months. Thus, you save massive time as with only 5 different recurring posts more than 100 posts will be published automatically!
Do not spam or otherwise misuse the recurring post feature.
Read more about recurring posts in our blog article!
Examples of recurring posts
Happy hours
Repeating product posts
Daily theme: Meme Monday, Share Your Blog Monday, Tip Tuesday, Tell Me A Story Tuesday, Welcome Wednesday, What Are You Working On Wednesday, Throwback Thursday, TGIF (Thank God It's Friday), Follow Friday, Selfie Saturday, Sunday Pray
Weekly votings, polls, group chat
The traditional weekly events, e.g. weekly Joga
The new content of the week/month (linked to a landing page with new content)