Shortcuts
1. Why I cannot see Pinterest insights?
Find more information here.
2. Why did the Pinterest pins fail?
Please check you are online - publishing posts need an internet connection.
Unfortunately, sometimes the connection to your Pinterest account expires due to the security measures by Pinterest. Thus the insights are not visible anymore and you cannot publish pins. To fix that, please reconnect the account.
3. How do I connect Pinterest to Hookle?
See instructions here.
4. Cannot connect Pinterest to Hookle?
Make sure you're logged in with the right credentials to your Pinterest in your device browser.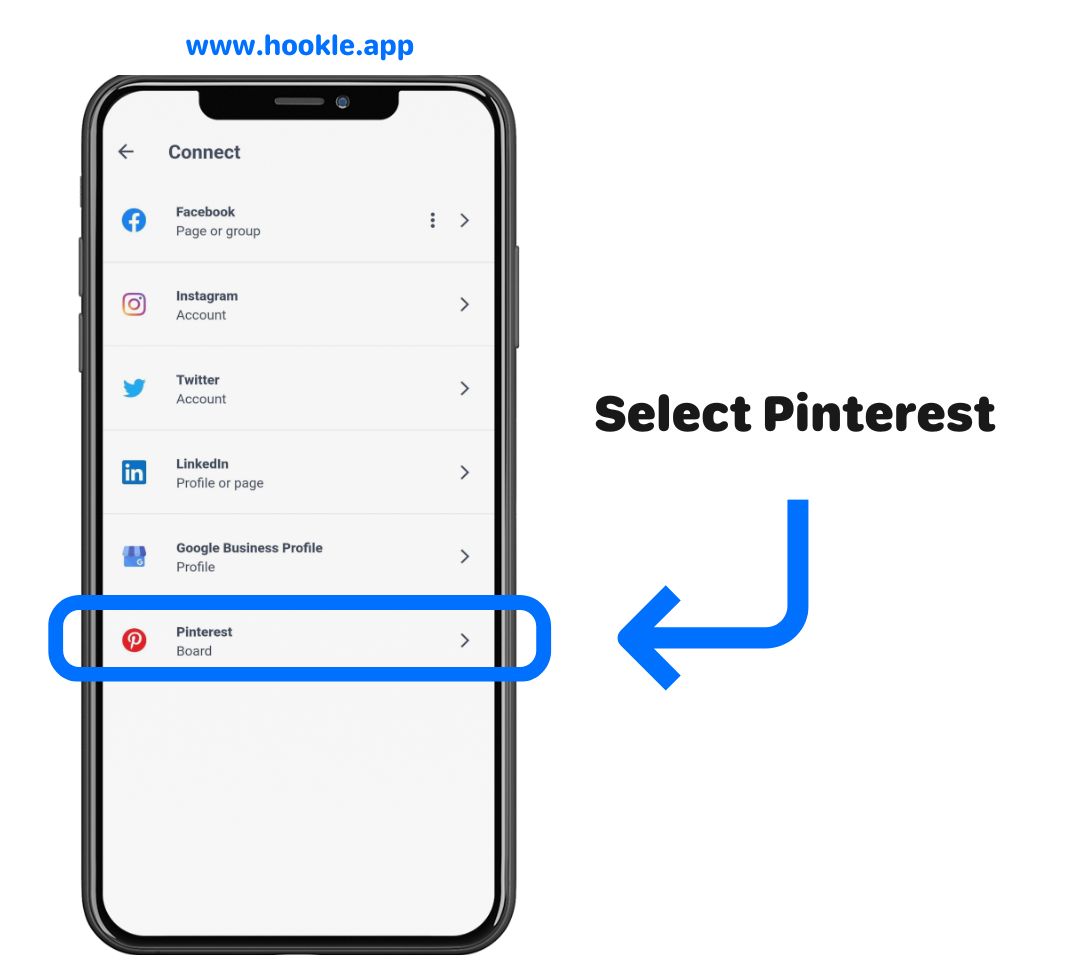 Go to Settings -> Social accounts -> Add account and select Pinterest.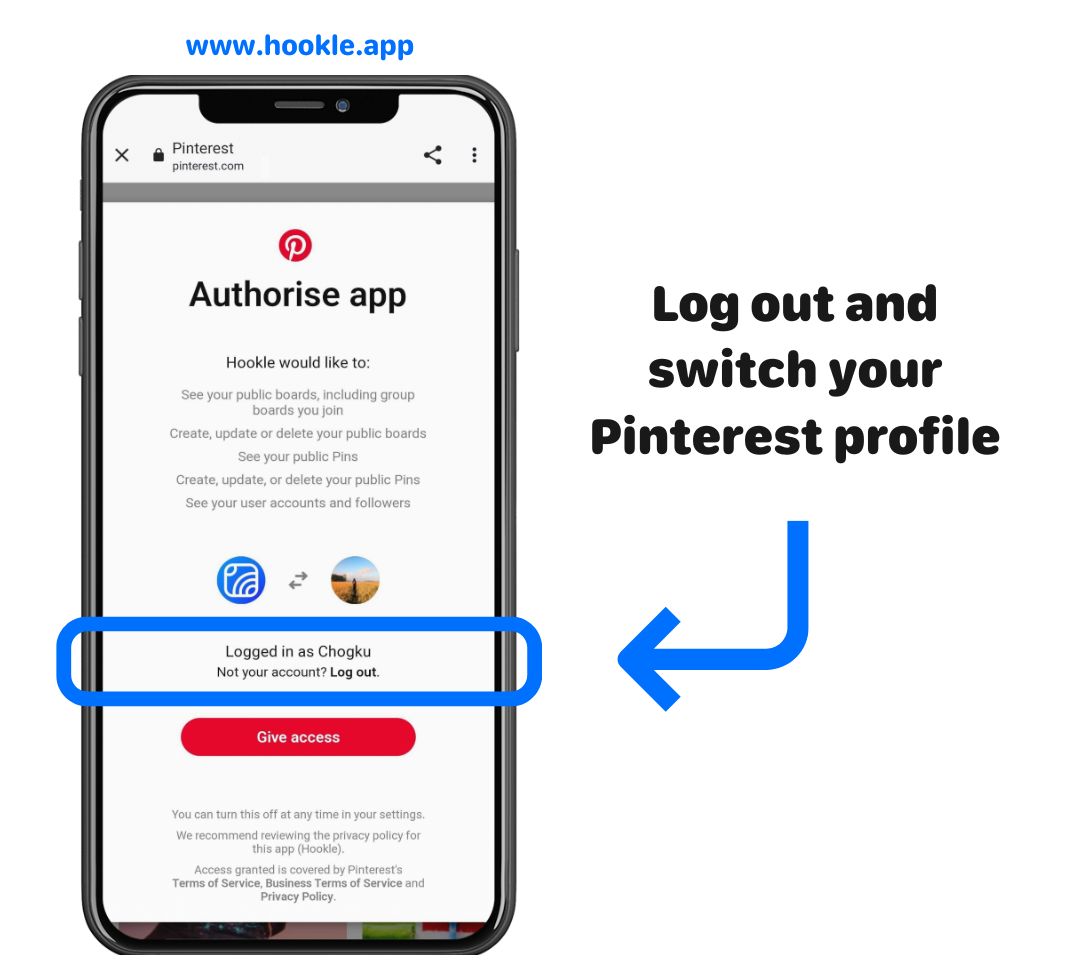 To switch the Pinterest profile: Log out first and then log in with your other Pinterest profile. Close the view and connect Pinterest again to Hookle.
Contact us in case you still need help.
5. Broken weblink
Pinterest sometimes blocks links that redirect to other pages, contain misleading, inappropriate, or spammy content, or otherwise violate Pinterest Terms of Service or Community Guidelines.
Things to try to fix the issue:
To lift a ban on Pinterest, contact their support if your website complies with their terms. Mention that your domain is new and request them to remove the ban. This may take a week to several months.
A quicker solution is to get a new domain name for your website. You can redirect the old domain to the new domain to retain links and traffic.
6. ERROR CODES
Error code: "Your token does not have sufficient permissions to perform this operation. Please ensure your token is authorized with the correct set of scopes"
Scopes refer to the permissions you grant to Hookle, allowing it to act on your behalf within Pinterest. This error code usually means you have not given all the required permission to Hookle.
To resolve the issue, follow these steps (see picture below):
Login to pinterest.com on your computer.
Click the arrow located next to your profile at the top right corner of your business page.
Select "Settings" and then choose "Security and logins".
Revoke access from Hookle.
Return to your Hookle app, disconnect your Pinterest boards, and reconnect them again.