The dashboard
The Dashboard has been designed especially for small businesses and entrepreneurs. Hookle provides the key features - all accessible with the swipe of a finger.
Handy tip: Long-press any postcard and you will find a quick-menu to do the most common actions without opening the post itself.
Key features
Dashboard in detail
Social Score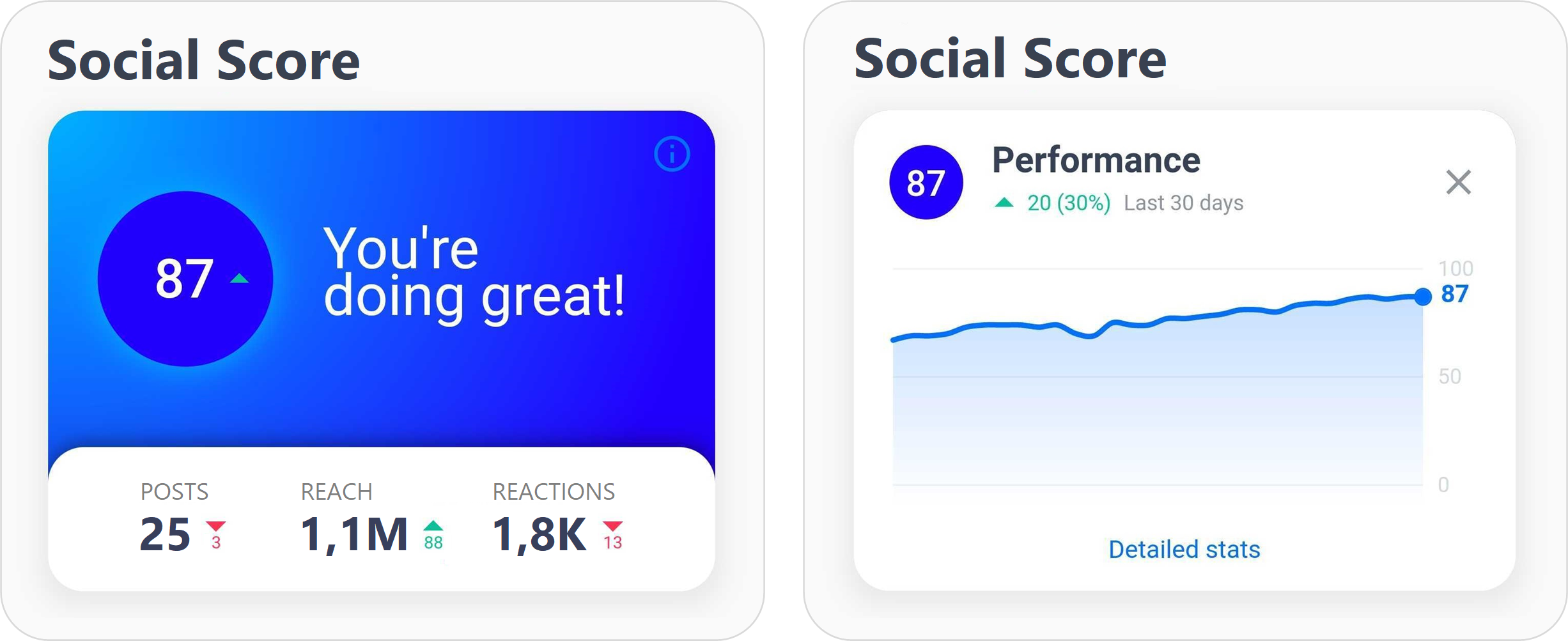 The Social Score is a single score (87 in the picture) indicating the aggregated performance for all of your connected social networks.
By clicking the Score, you can see a trend (a chart) of your performance for the last 30 days.
Personalized tips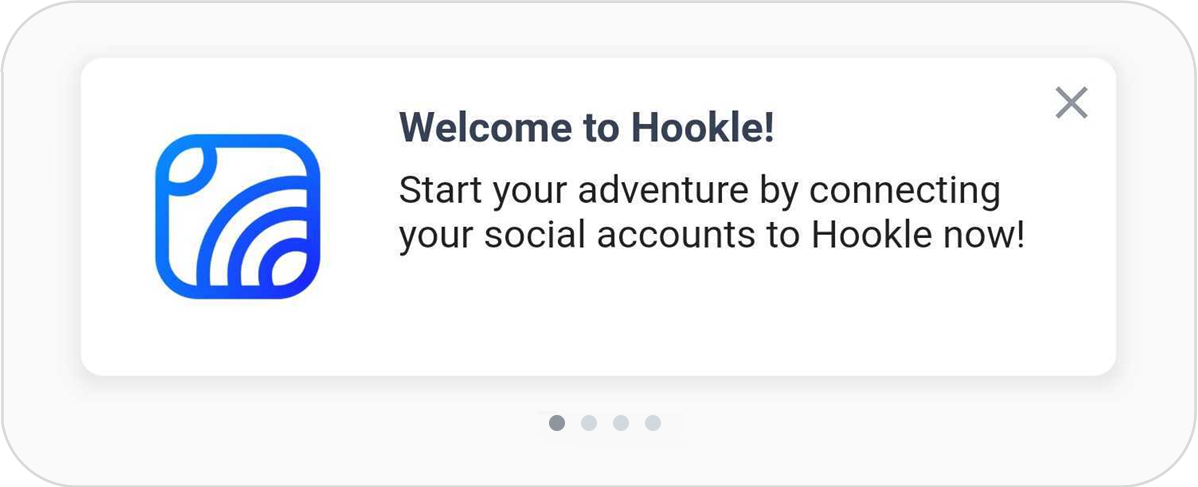 This section gives you personalized tips to help you to do more effective social media marketing. It guides you e.g. how to reach more audiences and ensure your business information is up-to-date on Google map, just to mention a few.
Recent posts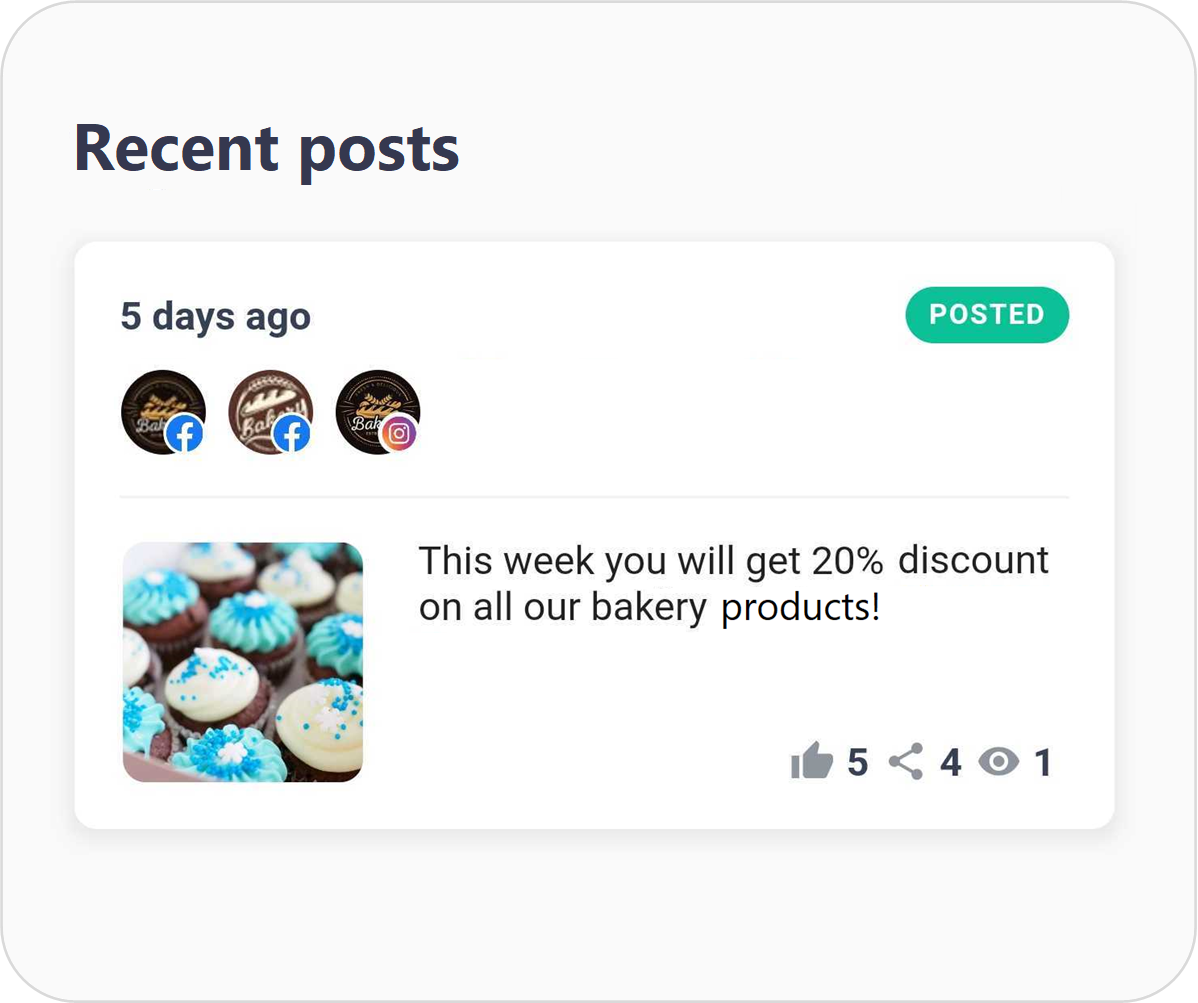 See at a glance your recently published posts and how those are performing. Read more on how to create and publish posts with Hookle.
Posts scheduler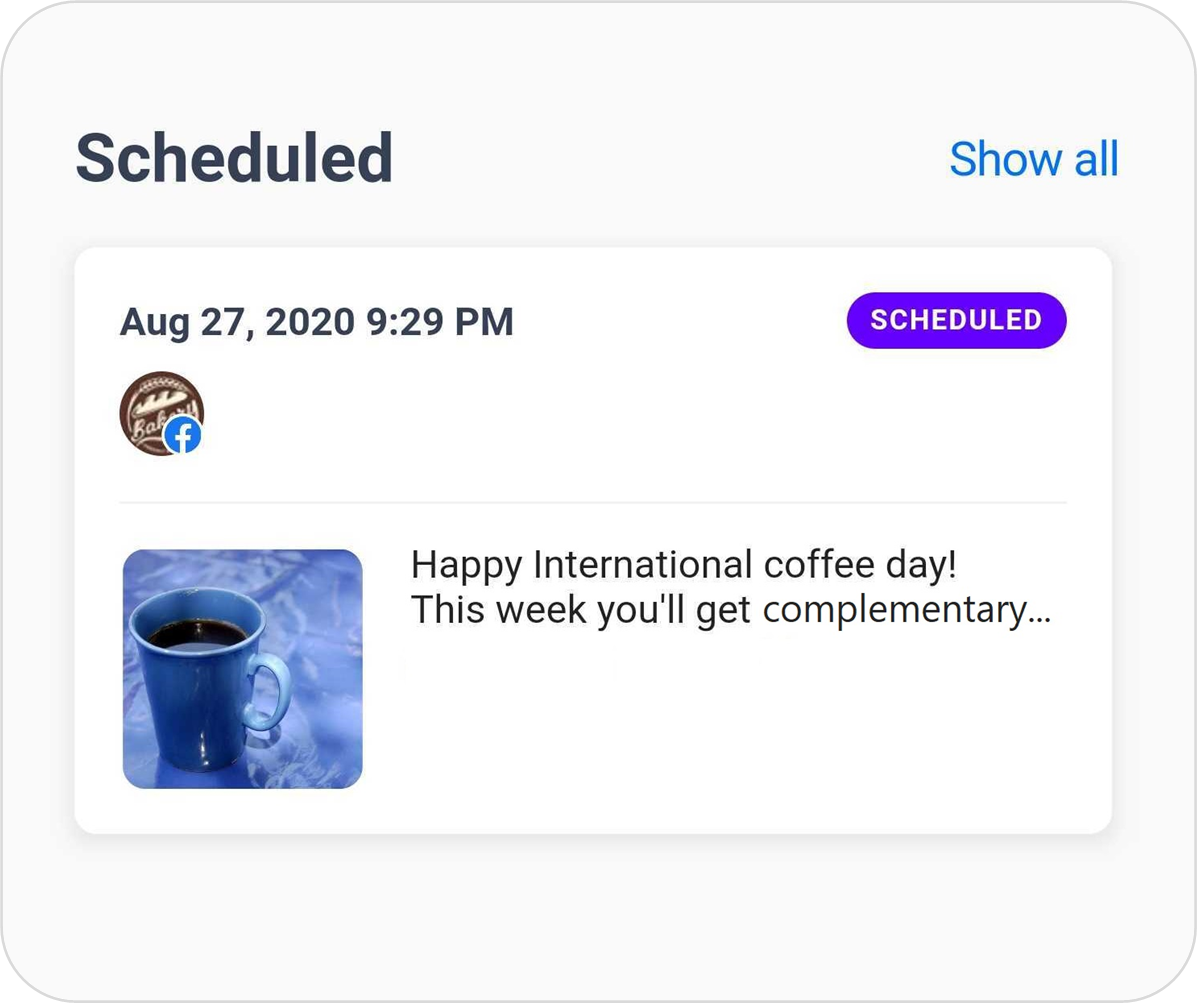 With Hookle you can easily schedule your posts to be published later, directly from your Dashboard. See also conveniently what posts you have scheduled to be published next. Also, recurring posts are shown here.
Most popular posts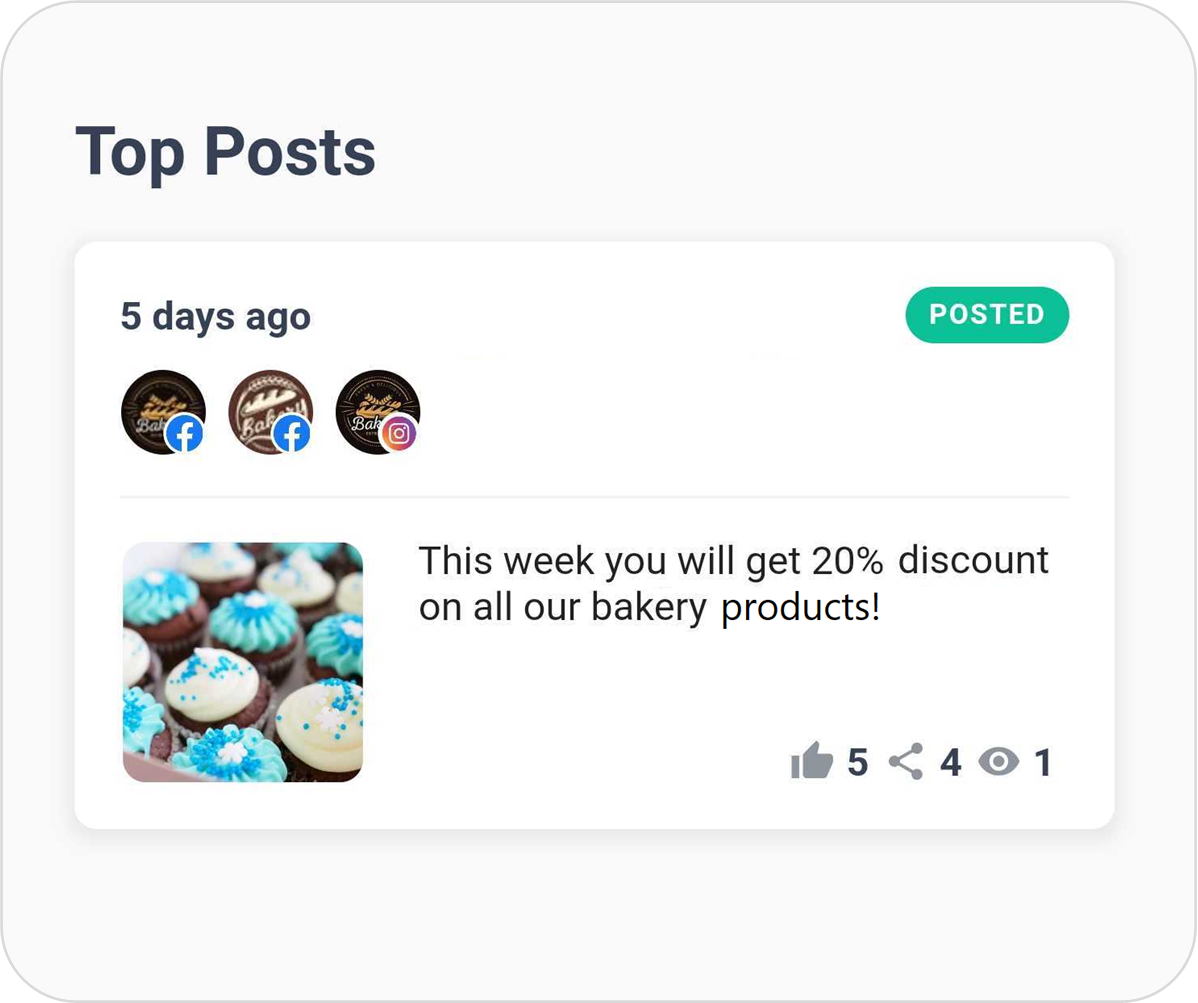 The Top Posts section shows you the best-performing content on all of your social media channels. Discover what matters the most - easily see which posts gained the best response from your audience.
Drafting and editing posts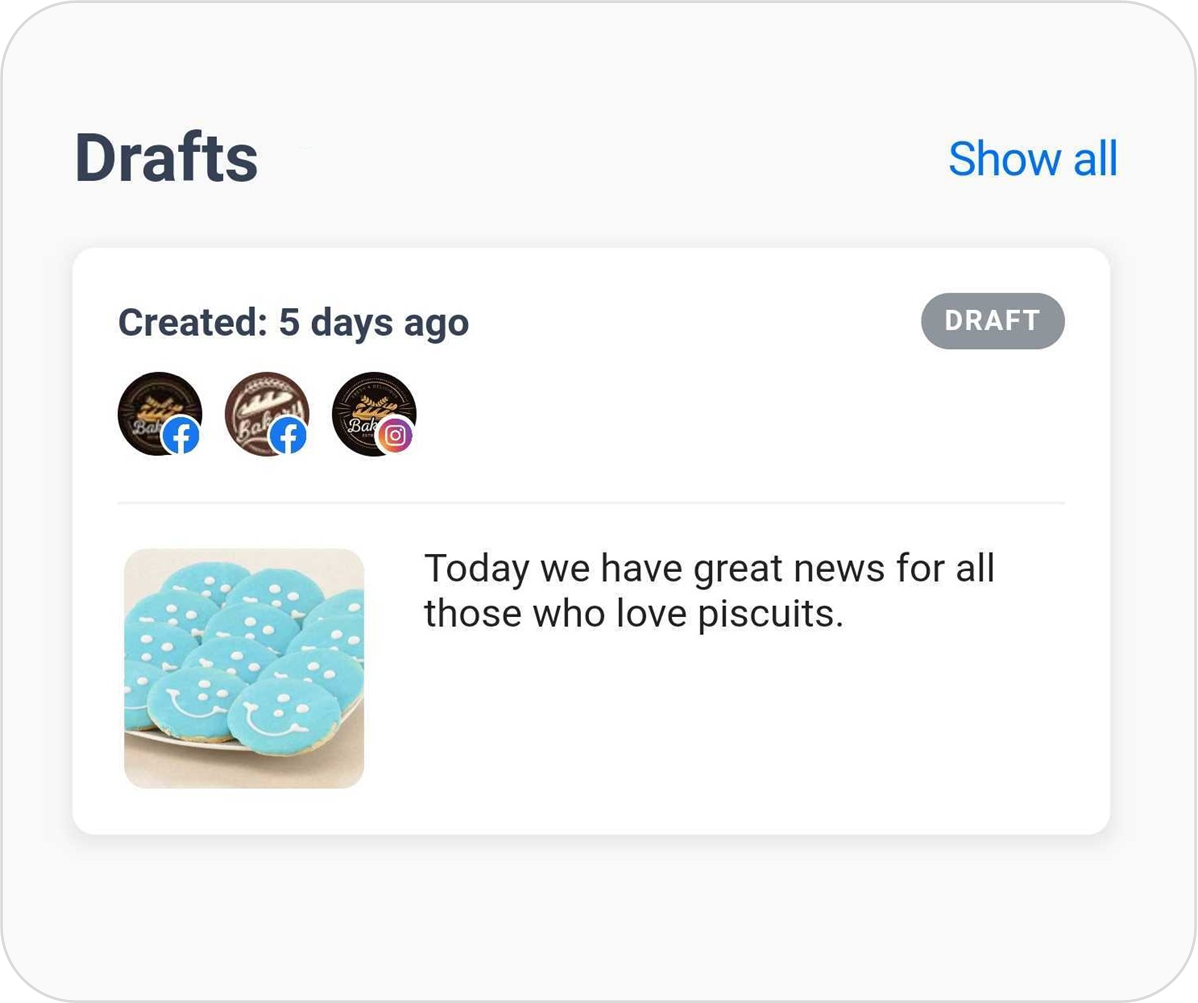 See the drafts of what you have created directly on your Dashboard. Take pictures on-the-go, save those as drafts, and finish up the posts later. Another handy practice is teamwork using drafts.
Explore ideas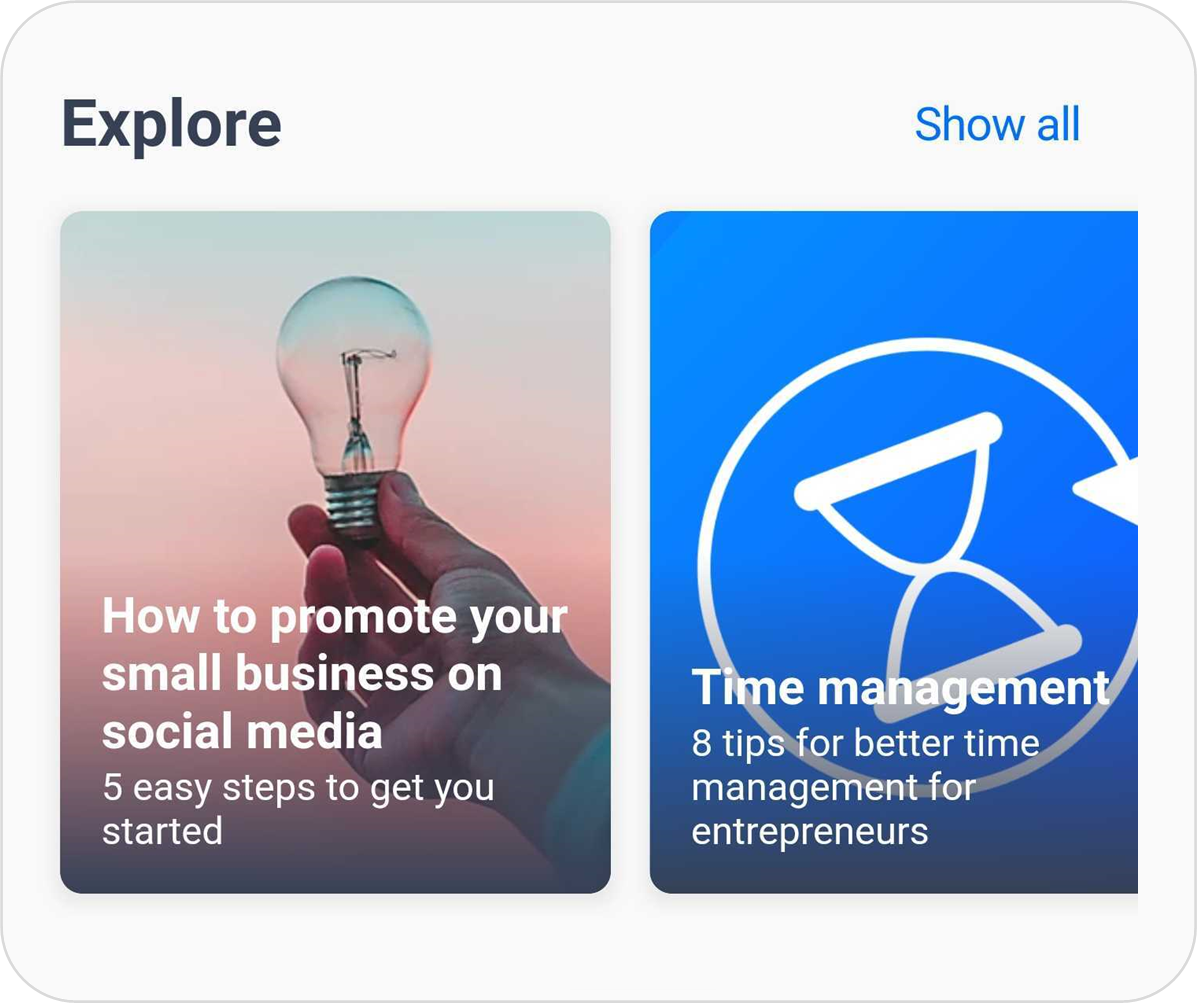 Explore provides short but selected articles for you to learn more. How to promote your brand on social or what to post next? Discover all these and more, directly from the dashboard.
Quick links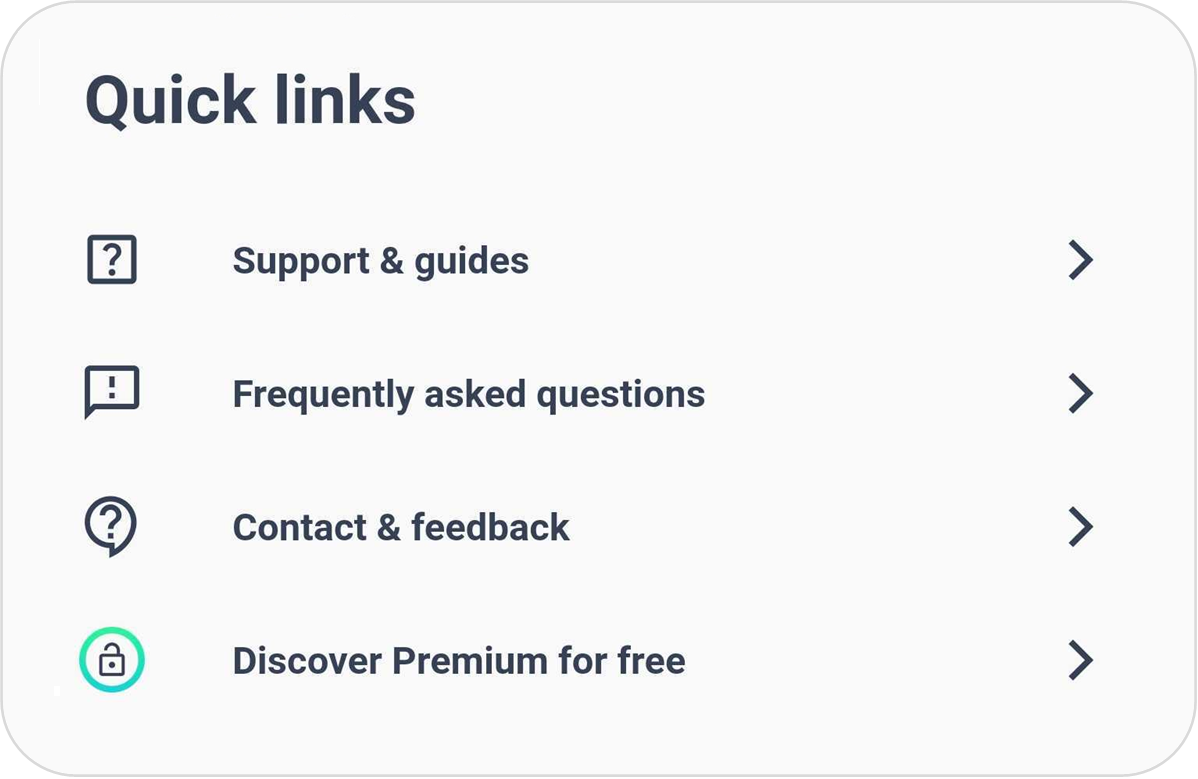 Access guides, support and learn more about Premium benefits right from the dashboard.
Navigation bar (buttons)

Create a post anywhere in the app with the blue + button. Home (dashboard), Stats (statistics), Planner (calendar), and Settings (settings & profile) take you to those specific views.
Do you have your Hookle installed already? Download or update here to iPhone or Android.
Learn more and stay up to date with the latest updates to the Hookle social media tool by subscribing to our newsletter here.