Hookle offers you an easy way to monitor your social media performance. Note that you need to connect social accounts to Hookle to be able to see your performance.
Your performance is shown with the following views:
Social Score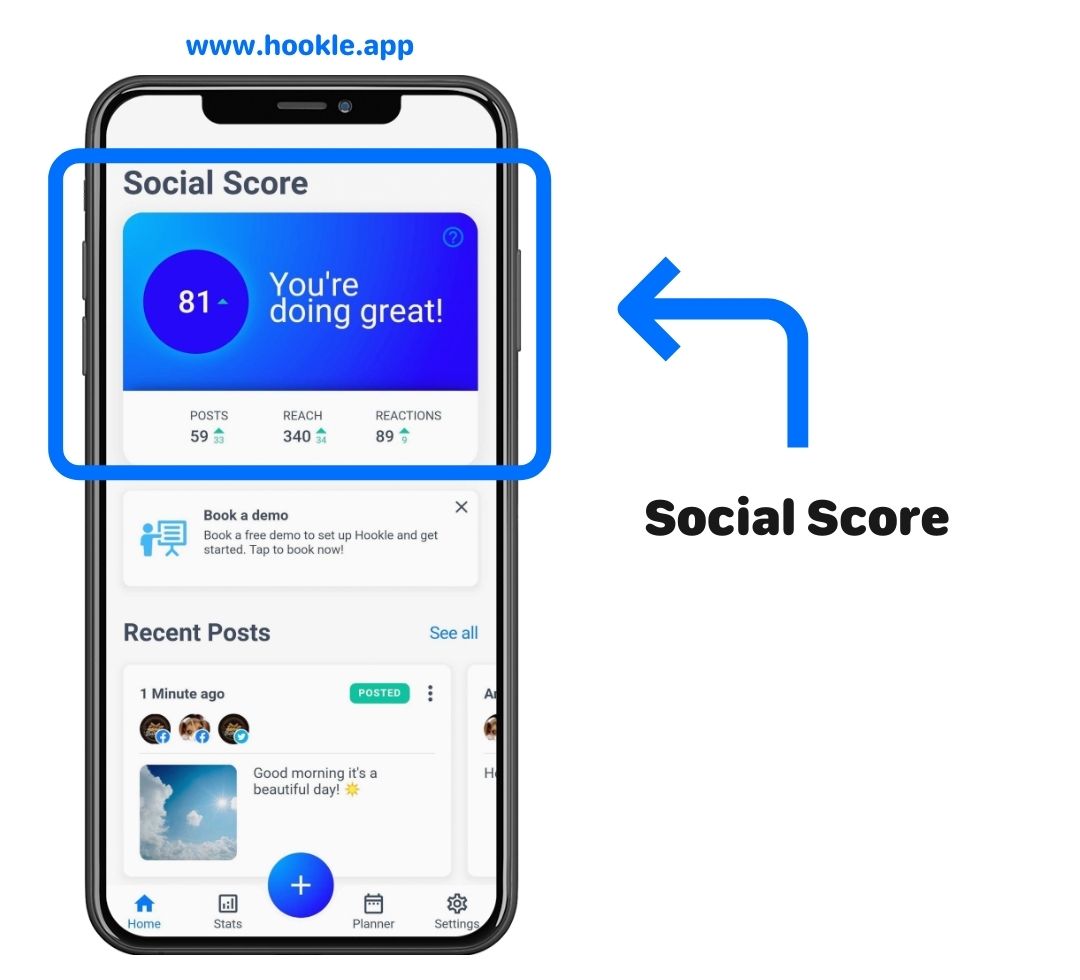 The Social Score (81 in the picture) indicates your performance on social media as one simple metric in your dashboard. You can see also how many posts you have done altogether, how many people you've reached, and the number of reactions within the past 30 days.
Performance trend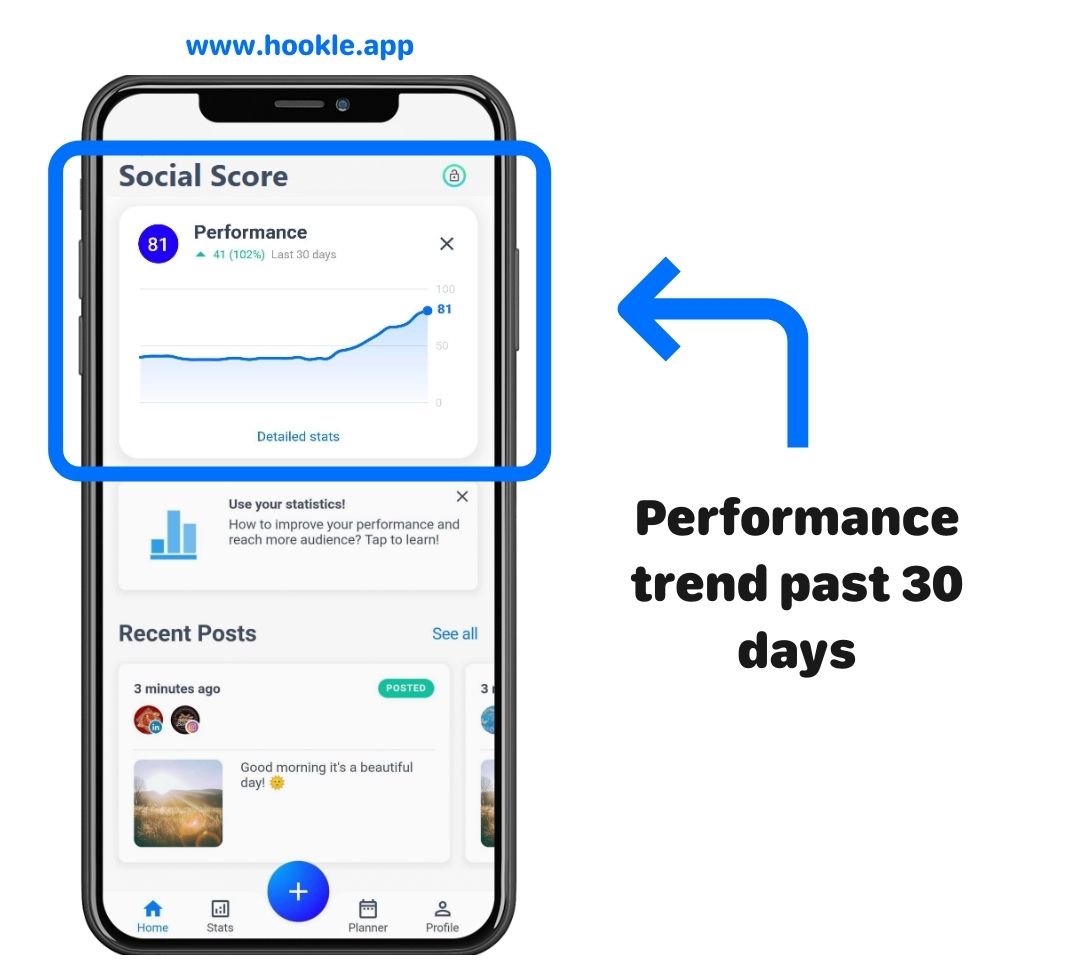 By clicking the Social Score you can see the performance trend of your social media over the past 30 days. This is a quick way to see how you are progressing and whether you have been active enough on your social channels.
Detailed statistics
Click the Stats at the bottom of your dashboard to open detailed statistics. Here you can see the account-specific statistics; how many posts you have published, how many people reached, and the reactions from your audience within the past 30 days. Additionally, you can see the differences compared to the previous 30 days period.
See the performance day by day within the past 30 days by touching the chart and moving your finger on top of the trend line. This is a handy way to identify e.g. why there is a significant change in a specific date. Maybe a post on the same day is popular and got lots of reactions? This would indicate it is a good idea to reshare (or schedule) such posts again.
Some limitations
Currently, some statistics data are not available in the Statistics view due to some social platform limitations. We are sorry about that and working hard in cooperation with the platforms to be able to show statistics as completely as possible.
Limitations:
Reach is not available due to Twitter limitations.

Reach, and reactions are not available for LinkedIn Profiles due to LinkedIn limitations. The same is for Pinterest boards due to Pinterest's limitations.

Posts, reach, and reactions are not available for unverified Google Business Profiles and Facebook Groups.
Useful tips